Need help paying for Arts for Learning programs?
Below is a list of grant opportunities available to Maryland schools to help subsidize the cost of assemblies, residencies, and embedded professional development programming.
Arts for Learning Grant Opportunities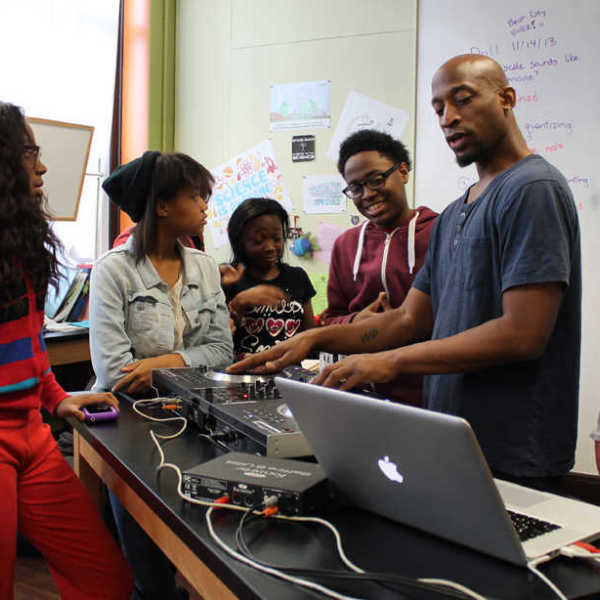 K-12 Access for All (Baltimore City Public Schools)
Arts for Learning artists and programs are available to high-need Baltimore City Public Schools at up to 80-100% off of the cost through the Access for All Initiative.
Access for All grants offset the cost of bringing a guest artist to your school. The grant is applied as a subsidy, and the school is responsible for the remaining cost of the program. Schools may also choose to apply Arts Every Day and/or ESSER funds to cover their portion of the cost.
Please contribute to the program's cost if you can, but do not hesitate to apply regardless of your ability to contribute to the program's cost. We do not want anyone to be turned away for lack of funds. We have funding available to cover 100% of the program cost. However, these funds are limited, and we want to be sure we can provide as many opportunities as possible.
Applications are now being accepted on a rolling basis and will be reviewed monthly.
Schools can select any Arts for Learning program, including those delivered virtually. These may include:
Assembly Performance
Professional Development workshop for educators

Artist in Residence (Residency) Program

Arts for Learning Snacks

Arts Explorations video series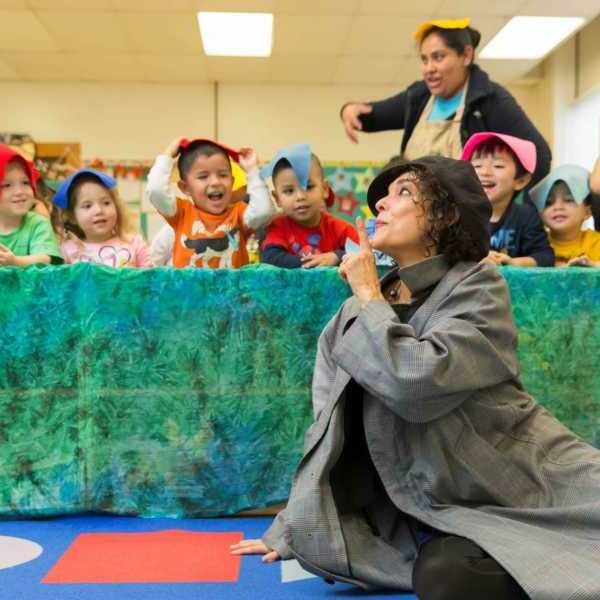 Early Childhood Access for All (Baltimore City Public Schools)
Early Childhood (ages 0-6)
Arts for Learning and the Wolf Trap Institute for Early Learning Through the Arts offer Baltimore City Judy Centers, Childcare Centers, and PreK and Kindergarten classrooms the opportunity to bring in a teaching artist for Early Childhood programming at 50 to 80% off of the cost. Schools may also choose to apply Arts Every Day and/or ESSER funds to cover their portion of the cost.
Educators can choose from embedded professional learning STEM or Literacy residencies, interactive workshops, assemblies, professional learning workshops, and more.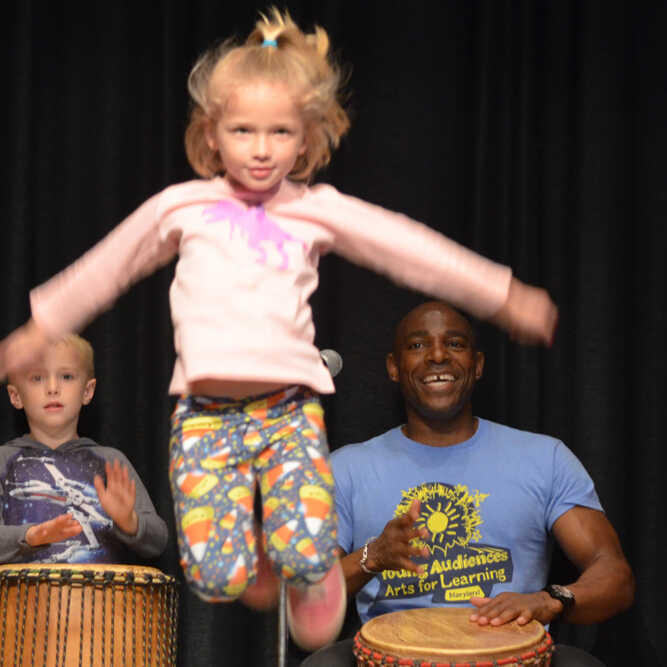 K-12 Rural Access for All (Rural Counties)
Schools, libraries, and community centers in 18 Maryland counties are eligible for this funding. Thanks to funding provided by BGE, GEICO, and the Mid-Shore Community Foundation, Arts for Learning programs are available at 60% off of the cost. The subsidy can be applied to any program—in-person or virtual. Schools can select from the following program types:
Assembly Performance

Professional Development workshop for educators

Arts for Learning Snacks

Arts Explorations video series
Arts for Learning is dedicated to serving communities outside of the Baltimore-Washington Corridor. This funding resource has been reserved for these counties: Allegany, Calvert, Caroline, Carroll, Cecil, Charles, Dorchester, Frederick, Garrett, Harford, Kent, Queen Anne's, St. Mary's, Somerset, Talbot, Washington, Wicomico, or Worcester. 
Limited funds are also available for residency programs in Carroll, Frederick, and Harford counties.
Email [email protected] to inquire about available funding.
Please Note: We partner with several generous individuals, foundations, and corporations to make our programs accessible to all. While many of our donors have specific schools, school districts, or venues that they wish to sponsor, if you are in need of funding to bring one of our programs to your area, please do not hesitate to email us at [email protected]. We may be able to help.
Maryland State Arts Council Grant Opportunities
Arts in Education Grant Programs for All Grade Levels
MSAC provides schools with Arts in Education (AiE) grants to support arts programs such as assemblies and residencies. These grants subsidize the full cost of an Arts for Learning program with an MSAC-approved artist, including supplies and travel costs, up to $7,500.
Our staff and teaching artists work collaboratively with you to identify the type of program that best meets the specific needs of your school. Our artists have received extensive training to tie their art forms to a wide variety of academic curriculum to support your teaching and to help reach students of all learning styles.
County-Specific Grant Opportunities
TitleIArts.org
This site provides resources for school leaders who wish to embrace arts programming among their strategies for achieving Title I goals.
Assistance for Arts Education Development and Dissemination Grants Program
The U.S. Department Of Education awards grants for innovative, cohesive models that have demonstrated their effectiveness in integrating arts into the elementary and middle school curriculum; strengthening arts instruction in these grades; and improving academic performance, including skills in creating, performing, and responding to the arts.
Crayola Grant Program
This program provides grants for innovative, creative leadership team building within elementary schools.
National Education Association Foundation
Provides professional development arts grants for teachers and support personnel to improve student learning.
Professional Development for Arts Educators
These U.S. Department of Education grants support professional development programs for dance, music, theatre, and visual arts educators and other instructional staff of K-12 students in high-poverty schools. The purpose of this program is to: strengthen standards-based arts-in-education programs; ensure all students meet state academic content and achievement standards in the arts; and integrate arts instruction with other core academic-area content.
Title I Officers: Under NCLB, Title I, Part A funds can be used by local education agencies to improve the educational achievement of disadvantaged students through the arts.
Title II Officers: Portions of Title II funds can support partnerships that include nonprofit, cultural-arts organizations.
Your PTA: Many PTAs are willing to raise money or already have money allocated to support arts enrichment activities.
Local Foundations: Many local grant makers (i.e., The Baltimore Community Foundation) make grants to organizations that serve children and families through the arts.
Businesses: Corporations such as Target, Bank of America, Starbucks, and Wal-mart offer grants to schools. Visit their community relations/corporate responsibility page on their website or stop by a local branch/store to ask how to apply for a grant.