BALTIMORE – Young Audiences of Maryland has been awarded a $50,000 grant from the National Endowment for the Arts (NEA) to support its Principal Fellowship program – a year-long initiative guiding 10 Baltimore City Public School principals in integrating the arts into learning for school-wide improvement.
This grant, which marks the 4th consecutive year that Young Audiences has received NEA funding, is part of the NEA's nearly $25 million in funding of more than 1,000 Arts Projects nationwide in its first round of 2021 funding. The NEA's grant to Young Audiences equals its largest commitment in Maryland for this round of funding.
Principals participating in the Fellowship – now in its second year – will create a community of school leaders and peers who share a commitment to justice and joy in education. They will explore the arts' power to transform school culture, enhance learning and spur social emotional growth. Through collaborative planning sessions, one-on-one coaching by teaching artists, and observations of Young Audiences' Summer Arts & Learning Academy and cultural institutions, each principal will create an action plan to leverage the arts as a tool for positive change at their schools.
The Principal Fellowship is designed to support Baltimore City Public Schools' Blueprint For Success priorities of whole child development, literacy, and leadership. Participating principals will receive a $500 honorarium plus $3,000 to help implement arts-based approaches at their schools.
Applications for the Young Audiences Principal Fellowship, which begins in June 2021, are being accepted until April 23 and can be found here.
Analysis of Young Audiences' work integrating the arts into learning for more than 200,000 students a year – through teaching artist residencies, assemblies, workshops and more – has shown significant impact on academic and social emotional growth. Sharing these strategies and ideas with school principals will exponentially expand that impact.
"We started the Principal Fellowship after seeing that in thriving schools, true commitment to the arts starts with leadership." said Stacie Sanders Evans, Young Audiences President and CEO. "We're honored that the NEA's continued commitment to our work will allow us to continue supporting our school leaders as they support their students and staff.."
"The National Endowment for the Arts is proud to support this project from Young Audiences of Maryland," said Arts Endowment Acting Chairman Ann Eilers. "Young Audiences is among the arts organizations across the country that have demonstrated creativity, excellence, and resilience during this very challenging year."
For more information about the Young Audiences Principal Fellowship, or to apply, visit https://www.artsforlearningmd.org/principal-fellowship/
For more information on projects included in the Arts Endowment grant announcement, visit arts.gov/news.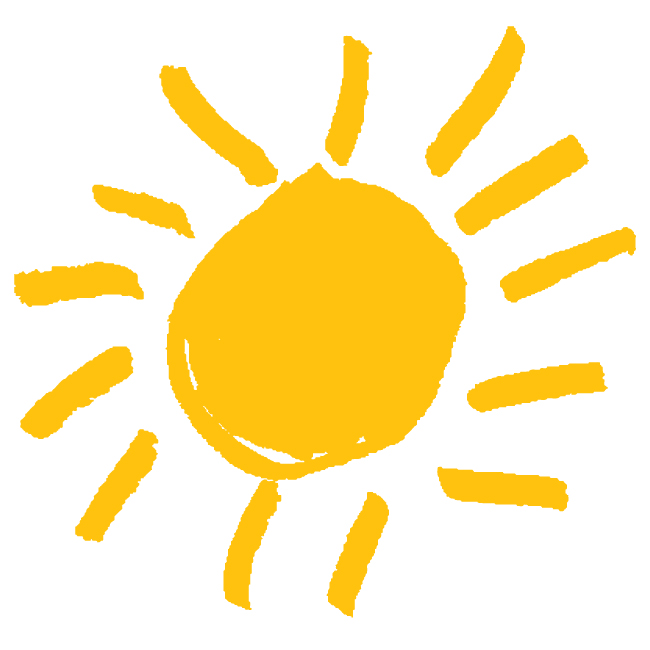 About Young Audiences/Arts for Learning:  
Started in Baltimore in 1950, Young Audiences is the nation's largest arts-in- education provider. As the Maryland affiliate, Young Audiences/Arts for Learning (YA) is devoted to enriching the lives and education of Maryland's youth through educational and culturally diverse arts programs. Through Young Audiences, professional artists from all disciplines partner with leaders and schools for over 7,000 hands on arts learning experiences that reach more than 190,000 Maryland students. Young Audiences envisions a Maryland where the arts are valued for their capacity to transform lives, and where every student is immersed in opportunities to imagine, to create, and to realize their full potential.
Written by Barbara Krebs,
Young Audiences volunteer and Sunburst Society member
As a pair of dancers performed, a group of elementary school children sat, crisscross applesauce, watching their every move. Valerie Branch, a dancer and choreographer with Young Audiences had been working with the Belle Grove Elementary students in an artist residency made possible through the Arts Empowered Minds Initiative (AEMI). When the last notes faded away, Valerie asked the children what they had observed.
"They love each other," one child offered.
"They share," another chimed in.
Then she asked the kids to explain what dancing techniques they had witnessed. "Negative space," "weight sharing," and "weight bearing" were some of the answers shouted out.
Next, she gathered a group of her second-grade students to pair off with each other to demonstrate some of those concepts. Once the children had done so, half of the students were instructed to use a frozen pose in a high, medium, or low position. The rest were to react to whatever their partner had created. With the new poses in place, she asked the other children in the assembly to discuss what they saw and how the partners had related to one another.
And, in true arts integration form, this exercise was not just about learning dance terminology and positions, but was tied to lessons at the school. This particular one was used in conjunction with a poetry-writing assignment in which the children described themselves through the creation of "I am" poems. Later, choreography was added to illustrate their autobiographical poetry.
Such was the back-and-forth learning that observers witnessed at the Arts Empowered Minds Announcement Event and Celebration on Friday, March 8. The group of educators, politicians, state and local arts administrators, and volunteers gathered at the school was celebrating a $100,000 grant from the National Endowment for the Arts (NEA), which will be used to expand arts integration and teacher professional development in Northern Anne Arundel County.
This is the third time that the NEA has awarded Young Audiences, the program's managing partner, a grant for AEMI. This collaborative partnership between a wide array of arts and education organizations throughout Anne Arundel County seeks to "address the disparity in arts access–and associated gaps in student achievement–between students in Northern Anne Arundel County and the rest of the county."
Now in its third year, AEMI has already racked up an impressive set of statistics. But even better than the numbers are the inspiring stories that teachers and administrators had to share during the event. Brittany Roger, a teaching artist with a scientific illustration background, spoke of bringing exotic animals (Madagascar hissing cockroaches, iguanas, corn snakes) to the classroom and allowing children to explore the creatures through sight, sound, touch, and smell. Afterward, the students draw and sketch the animals based on their observations.
Amy Goodman, who heads the math department at North County High School, told of her department's initial skepticism about linking arts and math together. But as the teachers learned arts integration techniques and applied them in the classroom, they began to see students who had been turned off or struggling with math begin to make connections that helped them grasp the concepts they needed to learn.
And so, step by step, AEMI partners create opportunities for children to learn through the arts. Step by step, the Initiative changes minds about the importance of integrating the arts with reading, 'riting and 'rithmetic. And, step by step, it makes converts of those who witness how the arts engage young minds and help them stay, not only focused on their education, but truly inspired to learn.
Learn more about the Arts Empowered Minds Initiative, its collective impact partners and the community it serves by visiting artsempoweredminds.org.
Co-authored by Barbara Krebs, a Young Audiences volunteer and Sunburst Society member.
We grow up in the United States hearing that we get what we pay for. Such is the case with investments in the greater good. That's one of the many reasons we're so passionate about teaching in and through the arts. From our country's youngest students to our aging seniors, the entire population benefits in both the short- and long-term from the arts, whether it be emotionally, socially, or intellectually.
Non-profit arts organizations like us work hard to both generate sustainable programming and seek support from private and corporate funders so that we may fulfill our mission to positively impact the greatest number of Maryland children with the highest quality arts-integrated educational programming. Federal funding may only be a piece of our funding picture, but it is an important one.
We are excited and proud that the National Endowment for the Arts awarded Young Audiences of Maryland $90,000– one of only seven total Collective Impact Grants awarded nationwide– for the Arts Empowered Minds Initiative (AEMI) in Northern Anne Arundel County! The Arts Empowered Minds Initiative utilizes arts integration programming to boost achievement, parental involvement, student engagement, and empathy. Programming includes in-school arts integration, out-of-school arts programming, and professional development for teachers. In addition, the program will partner with community organizations to create family engagement opportunities, such as providing family passes to the new Maker Space at Chesapeake Arts Center.
The program is the culmination of the work of many groups and individuals seeking to build a movement for increased equity through the arts in their community. With funding from the NEA in 2016, we built partnerships with Anne Arundel County Public Schools (AACPS), Chesapeake Arts Center (CAC), Arts Education in Maryland Schools Alliance (AEMS), Arts Council of Anne Arundel County, and University of Maryland – Baltimore County (UMBC). Together, we have already provided professional development to over 100 teachers, and delivered high-quality arts-in-education programs to nearly 2,500 students at six schools.
"This second grant from the NEA will allow us to both deepen and expand our reach and maximize existing resources to ultimately bring the impact of arts integration to almost every student in Northern Anne Arundel County," Stacie Sanders Evans, Executive Director of Young Audiences explained. The Arts Empowered Minds Initiative will expand from six schools to all 12 public schools in Northern Anne Arundel County and impact more than 7,000 students in grades pre-k through 12.
To be clear, it's not the NEA's budget that is proposed to be cut; it's the NEA itself that is on the line. It's important to think about this as it impacts local communities and groups. And, should the NEA be eliminated, it will impact our community. When vital, far-reaching, and life-altering programs are at risk, we must speak up. And it's surprisingly simple and quick to let your voice be heard.  Identify your legislators. Email your senator. Call your representative. Write a letter.
Take 2 minutes now to contact your members of Congress and join the #SAVEtheNEA campaign. Involved citizens can and do make a difference.  Please, join us in the fight to keep the arts alive and accessible in our nation, state, and community. We get what we pay for. And, when we invest wisely, what we get is more than we could have ever even hoped for.
Written by Barbara Krebs, a Young Audiences volunteer and Sunburst Society member
With all the talk of entirely eliminating funding for organizations such as the National Endowment for the Arts (NEA) from the federal budget, a recent Washington Post Magazine article caught my attention. The June 11, 2017 issue featured a boldly colored cover and the caption, "Is Arts Funding Essential or Wasteful? We traveled the country to find out."
I was especially intrigued since one of the arts projects they highlighted was in Wilson, NC – where I lived as a teenager. I admit that I haven't been back in many years, but I had heard from friends that the town had fallen on hard times as tobacco warehouses (once the backbone of the economy) closed down.
The article opened with the development of Whirligig Park, which is dedicated to the artwork created by Vollis Simpson, who fashioned giant whirligigs out of scrap metal that he collected from his day job of transporting houses and heavy machinery. Before his death in 2013, Simpson had gained quite a following; the man and his artwork had been featured in publications that range from The New York Times, USA Today, The Washington Post, and the Smithsonian Magazine, among many.
As I read the Post article, it highlighted how the NEA had been "an early believer in the civic power of Simpson's creations." With the help of the organization and its grants, locals also began seeing the possibilities – to draw tourists and their dollars to Wilson – and skeptics gradually became believers. People who had originally viewed Simpson's whirligigs as junk now began to see how the arts could help revitalize a moribund downtown.
But just as all politics is local, so too are the arts.  You focus on where you live.  With that in mind, a quick check of the NEA web site revealed that in the Fall of 2016, 19 grants, totaling $520,000, were awarded to a variety of Maryland arts groups. And while these groups range widely in mission and artistic focus, two things stood out:  1) how many of these groups reach out with the arts to educate and 2) these NEA grants create much-needed jobs.
Over the years NEA support has made it possible for Young Audiences to reach children in every county in our state…
Under the education category, award recipients include the Baltimore Symphony Orchestra's OrchKids program, which provides Baltimore City Public School students with a music and mentorship program; Wide Angle Youth Media, Inc., which teaches students how to share their voices through media arts education; The National Association of Black Storytellers, Inc., whose Adopt-A-Teller Program places African American storytellers in schools for performances and workshops to share and preserve the rich heritage of the African Oral Tradition; Arts on the Block (AOB) who provides teens in and around Montgomery County real-world work experiences through the arts; and World Arts Focus in Mount Rainier, for a program developed improve the health, identity, and independence of teenagers and adults with autism, Down syndrome, cerebral palsy, or other disabilities through dance.
Over the years NEA support has made it possible for Young Audiences to reach children in every county in our state and has provided consistent support for teaching artist training, ensuring that our programs are not only accessible and affordable to underserved students, but are of high quality and enhance the curriculum of our schools.
What about the job creation category?  Here are a few thoughts on the economic impact of the arts in our communities.
Employment opportunities – we're not just talking artists and dancers here. The arts also employ carpenters, electricians and many other technical and administrative jobs needed to produce showcases, exhibitions and museum presentations.
Arts education – at Young Audiences we see every day, firsthand, what a huge impact the arts have in helping students connect to reading, math, and science. Educated youth become educated adults with jobs that create a tax base.
Tourism – Many struggling small towns, and even larger cities, have boosted the local economy by creating arts zones, which draw in tourists, which, in turn, creates the need for restaurants, hotels, and other tourist-oriented businesses.
So what lesson can we take from all this? I think it is simply that the arts do matter – a lot.  The arts help create and maintain vibrant community ties, which in turn translates into real economic impact. Before the Post Magazine article caught my eye, I had read an article in the April 2017 issue of Our State, Celebrating North Carolina. I read about 217 Brew Works, which opened last November, hmm, across the street from Whirligig Park.  Tourists certainly enjoy the proximity of the brewery to the park, but more importantly, locals are the true economic boosters – coming down to talk, to relax and to enjoy their community's new meeting spot.
It's also worth noting that when the arts are supported, great synergies are created. For example the Our State article ended with, "another developer has moved forward with plans to create Whirligig Station – apartments, restaurants, and some office space – in an empty red-brick tobacco warehouse on another edge of the park."
Far from being an unnecessary frill as some critics of the NEA portray it, what is readily apparent is how many small communities discovered an economic lifeline from the grants that the NEA provides. The closed factory, the shuttered mill, the abandoned plant are sadly a fact of life in too many small towns.   But as many of them have discovered, there are opportunities here as well. Who knows what might happen in your community when you combine artistic vision, a good beer, and an NEA grant?