Young Audiences/Arts for Learning
Young Audiences/Arts for Learning
Providing students with engaging, meaningful, arts-infused learning experiences is a team effort—and we're incredibly excited to announce that ours is growing!
We're pleased to welcome Jessica Smith Hebron to the Young Audiences team as our new Chief Program Officer!
Jessica's strong experience as a master teaching artist, arts manager, and entrepreneur uniquely positions her to enhance our many programs that ignite learning. For years, Jessica has successfully engaged young learners in the arts—both in classrooms in her role as teaching artist, and by planning and coordinating big picture programs. She's done the work on behalf of students, and her approach could not be a better fit!
Jessica is a multidisciplinary artist and accomplished playwright, musician, screenwriter, and children's book author with wide-ranging talents and a deep understanding of the arts' power to positively transform a child's self-image.
As Chief Program Officer, Jessica will lead Young Audiences' development and enhancement of innovative programs that use the arts to spark student learning, curiosity, and expression while building relationships with educators across the state. She will work to diversify our offerings, support the program team as they support educators, and apply a racial justice approach to program development and evaluation.
"Early and continuous exposure to arts programming enriched my childhood with imagination, empowerment, and countless learning opportunities," says Jessica. "I believe that every child deserves access to arts programming that is as inspiring and educational as it is impactful, and I am excited to use my extensive experiences as a master teaching artist, arts manager, and entrepreneur to continue the crucial work of innovating and transforming the dynamic programs offered by Young Audiences."
Prior to joining Young Audiences, Jessica was the Interim Executive Director of Prince George's African-American Museum and Cultural Center and served as Children's Program Coordinator for Busboys and Poets. She is also the owner and founder of Culture Kingdom Kids, LLC, which delivers innovative and empowering children's events with a cultural twist, including assemblies, festivals, and professional development workshops for diverse audiences.
Throughout her career, she has engaged thousands of students in the arts and managed programs that connect cultural awareness with arts integration. The experiences and ideas she brings will mean stronger programs and expanding impact on the students and educators we reach. Welcome, Jessica!
Young Audiences/Arts for Learning
Arts-integrated program for City Schools students expanding to nine sites in 2020 after program successfully reduced summer learning loss in math
BALTIMORE – Young Audiences' Summer Arts & Learning Academy–the free, five-week arts integration program for Baltimore City Public School students–will expand in 2020 after new research showed the program successfully reduces summer learning loss in math while supporting writing and social-emotional growth. In 2020, the program will grow to nine sites, reaching nearly 2600 students across Baltimore.
The 2019 Summer Arts & Learning Academy (SALA) was held from July 6 to August 7 at eight sites. Through hands-on activities co-taught by teaching artists and teachers, more than 2,300 Pre K-5th grade students engaged in painting, songwriting, poetry, dance, music, photography, and playwriting while learning math, writing, and literacy.
"Arts education is a vital component of instruction in City Schools because its concepts infuse other key instructional areas such as language arts and mathematics. That combination creates a well-rounded education for our students," said Dr. Sonja Brookins Santelises, CEO of City Schools. "We are pleased to partner with Young Audiences/Arts for Learning as it enhances its contribution to the arts education of our students. Its work is invaluable in expanding the minds and skillsets of our students."
Research from Baltimore City Public Schools and evaluation firm WolfBrown showed that the infusion of the arts into traditional learning content transformed the classroom experience, resulting in academic gains for students. Baltimore City Public Schools analyzes student performance on the i-Ready math assessment, taken at the end and beginning of each school year to gauge summer learning loss. Results showed that SALA attendees had significantly less summer learning loss in i-Ready math compared to BCPSS students who did not attend the program. The district evaluation also highlighted YA as the most cost-efficient elementary program with the highest rates of enrollment and attendance.
WolfBrown, a national leader in research on arts education and children's development, partnered with Young Audiences to analyze the 2019 SALA results and reported significant academic gains–an average of 20% growth–in third-fifth grade writing scores on pre-and-post program testing. WolfBrown also found that students attending SALA for two years showed no summer learning loss in math. Rather, these students experienced academic gains when returning to school, growing their i-Ready scores by nearly three percentile ranks.
WolfBrown's findings showed that while all kids can benefit from the program, students who are furthest behind academically can benefit the most. Students (grades 3-5) entering the program two grade levels below grade level saw no summer learning loss in reading as measured by i-Ready. In fact, these students grew by two percentile ranks when returning to school in the Fall. 
With Baltimore City Public Schools prioritizing whole child education, Young Audiences (YA) partnered with WolfBrown to develop and pilot an observation tool last summer that spans from emotional support and social climate to academic knowledge and arts integration. The framework is based on what research shows matters in a learning environment–and it may ultimately help YA and City Schools better understand why this program works. Observers scored SALA particularly high in classroom climate, teacher sensitivity, ability to develop math skills in students, co-teaching, and differentiated literacy instruction.  
"Arts education is a vital component of instruction in City Schools because its concepts infuse other key instructional areas such as language arts and mathematics. That combination creates a well-rounded education for our students," said Dr. Sonja Brookins Santelises, CEO of City Schools. "We are pleased to partner with Young Audiences/Arts for Learning as it enhances its contribution to the arts education of our students. Its work is invaluable in expanding the minds and skillsets of our students."
"We are thrilled that City Schools is choosing to partner with Young Audiences to expand this program to more children in summer 2020," said Stacie Sanders Evans, Young Audiences President & CEO. "We also love that City Schools is committed to the whole child, making sure kids have opportunities to develop personally, creatively, and academically over the summer."
Registration for the 2020 Summer Arts & Learning Academy will open on Tuesday, March 3, with the program running from July 6 to August 7. Host sites include Arundel Elementary Middle School, Elmer A. Henderson-Hopkins, Dorothy I. Height Elementary School, Gardenville Elementary School, Beechfield Elementary Middle School, James McHenry Elementary School, Pimlico Elementary/Middle School, Wildwood Elementary/Middle School, and Graceland Park-O'Donnell Heights Elementary School. Find registration and more information at yamd.org/programs/summer-arts-academy.
View the full Baltimore City Public Schools Summer Evaluation
View the full WolfBrown SALA Evaluation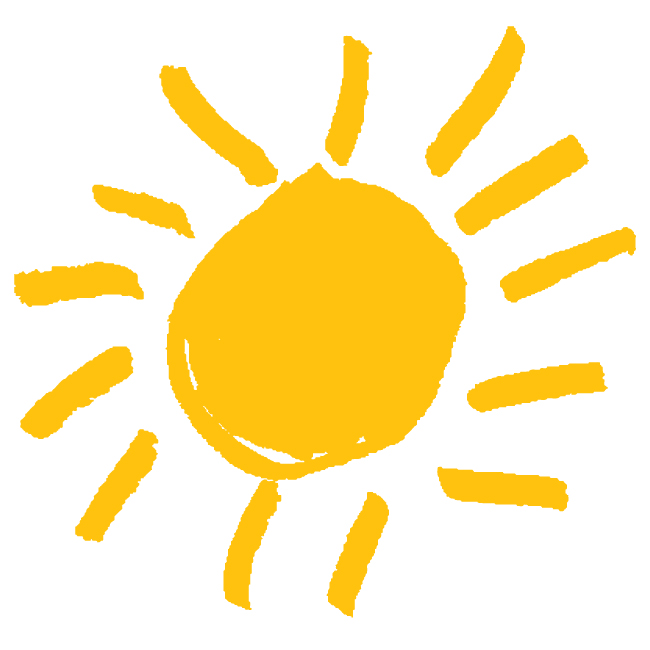 About Young Audiences/Arts for Learning:
Started in Baltimore in 1950, Young Audiences is the nation's largest arts-in-education provider. As the Maryland affiliate, Young Audiences/Arts for Learning (YA) is devoted to enriching the lives and education of Maryland's youth through educational and culturally diverse arts programs. Through Young Audiences, professional artists from all disciplines partner with leaders and schools for nearly 10,000 hands-on arts learning experiences that reach more than 190,000 Maryland students. Young Audiences envisions a Maryland where the arts are valued for their capacity to transform lives, and where every student is immersed in opportunities to imagine, to create, and to realize their full potential.
Young Audiences/Arts for Learning
Our staff at Young Audiences do not just come to work. We come to support a mission: to transform the lives and education of our youth through the arts by connecting educators, professional artists, and communities. And we come with our hearts and minds and bodies ready to go above and beyond to realize this mission.
Micaela wrote, "When I started at Young Audiences six years ago, I thought we needed the arts to help students be more engaged in school and make learning more accessible. I had just been a teacher, and I saw changes in my students when they worked in the arts—new leaders emerged when we did a class talent show, and huge smiles appeared on kids' faces when they got "their own" recorders to take home from music class.
We need young people who not only have the skills needed to build a better world, but can imagine what that might look like. Artists in schools seems like one of our best shots at giving kids the space and community to become the wild, imaginative thinkers and doers that we all need.
These things are still true—the arts are awesome at engaging kids in school, providing an opportunity for students to do hands on work that is meaningful, visible, and matters. And, they spark joy in kids!
Today, though, I think there is more that I didn't realize a few years ago. I think we need imagination in volume and degrees beyond what I understand. We need young people who not only have the skills needed to build a better world, but can imagine what that might look like. Artists in schools seems like one of our best shots at giving kids the space and community to become the wild, imaginative thinkers and doers that we all need."
Young Audiences/Arts for Learning
Our artists know how to use their art form to draw kids into the work, to get students to challenge and surprise themselves and proudly show off their achievements. They see how arts integration engages and motivates even the most reluctant students.
Spoken Word Artist Femi the Drifish told us, "I was working with 7th graders at Commodore John Rodgers Elementary/Middle doing an arts integration math program using rhythm, rhyme, and poetry. Going through what is common in a classroom, I challenged the students to use their algebra vocabulary to describe the city of Baltimore using the terms in creative ways—metaphorically, but in correct context.
There was one student, clearly the "too cool for school" type, who just wasn't participating in any activity that led up to the final writing exercise. Once the scaffolding was completed and students were set to complete their assigned writing prompt, I witnessed that one kid scribbling on paper in the corner by his lonesome, away from tables where students where gathered.
Upon completion, students shared their work trying to impress each other with the cleverness of their vocabulary usage in the Baltimore City descriptive poems, when he asked if he could share his poem.
I was surprised—just like his teacher and his class peers—and quickly encouraged him to step up to the front of the class to present before he decided to retreat into the disinterested facade he used during all the warmups. As he delivered the poem I realized that he didn't stick to the theme given, but instead described his love for the game of football using the math terms.
The class roared on cheers upon his completion and the teacher grabbed the poem from him to share with other teachers who wandered into the class to congratulate him."
Young Audiences/Arts for Learning
Alice's year at Summer Arts & Learning Academy (SALA) meant so much to her. The program helped bring clarity to math concepts my daughter was struggling with through an art form she loves, she felt confident, and she felt like she was part of something larger than herself. It made her feel proud of herself and proud of her community.
She wrote, "A lot of people think of Baltimore as how the news shows and talks about it. The news tends to only show the little bad things about us. I wish people could just see what SALA is like. It's a perfect representation of Baltimore's youth! It shows that we are creative, compassionate, caring, and loyal." Now Rosario, my youngest daughter, looks forward to SALA every summer. And even though Alice is too old to attend, she volunteers in the program. "I can help and watch other children get the same great experience that I did."
As I've seen with my own children, arts integration is not just fun in the moment. These are experiences that shape students' mindsets, their education, their goals—experiences that students carry with them and inform their decisions for years to come. Please give today.
Young Audiences/Arts for Learning
I have been a volunteer for Young Audiences for seven years now, ever since discovering them when Colette was in 10th grade, and was asked to speak at their Impact Breakfast. I learned then how much YA had already impacted her, as Colette was part of the PVA (Performing and Visual Arts) magnet at school. Teaching artists from YA were very active, and still are, with the PVA in Anne Arundel County.
But what really impressed me was YA's involvement at all grade levels and in so many schools across Maryland. By integrating the arts into core curriculum, kids learn in a way that helps them retain the information. Whether it's rapping their multiplication tables, dancing to showcase literature themes or creating mosaics to depict basic biology, the kids are learning because they're HAVING FUN!
As for Colette, she's finishing her senior year at East Carolina University, as an electrical engineer.  And she still benefits from the arts-integrated education she has received.  For example, although I may not comprehend the mathematical formulas in the papers I proofread for her, her PowerPoint presentations are so visually pleasing that I don't mind reading what I don't understand!  Seriously, I hope you'll consider donating today so that other kids can have the great experiences and training that she received as part of YA's arts-integrated education techniques.
Young Audiences/Arts for Learning
Young Audiences has played a pivotal role in Alex's life, both past and present. As a child, he discovered his love of writing during a YA artist residency in his public elementary school. Nearly two decades later he works as a staff member with Young Audiences of Maryland.
He wrote "As an adult who was diagnosed with a learning disorder later in life, I can look back and say that my experience with YA was a turning point in my journey to know and love myself. When I had the chance to demonstrate my understanding by creating, rather than just consuming information, I found myself not only participating in class but thriving! I want to stress how much even a single experience can expand a young person's horizons of possibility, both for their education and their future."
Now, Alex coordinates YA's programming with schools in Prince George's, St. Mary's and Calvert County and writes fiction and poetry as well. "It brings me great joy to step into a school and know that a student will find a lifelong sense of meaning and passion because of our work."
Alex is an example of the power of arts integration in the life of our students, especially those who struggle to learn through traditional means. He is proud to "pay it forward" as a staff member and encourages you to support our work across the state of Maryland. Please give today.
Young Audiences/Arts for Learning
Written by Soni Kunwar,
2019 SummerREADS Intern
When I was looking for a summer internship during my spring semester at college, I came across an internship for the SummerREADS program at Young Audiences of Maryland. What caught my eye about this internship was that it offered a unique experience like no other. I was excited to work for an organization whose mission is to promote arts in education including through summer learning.
When I found out that I was offered the intern position for the SummerREADS program, I was very excited to get started. One of the main reasons why I joined the SummerREADS team is because of the opportunity to be an active member of my community. A library is a vital part of what makes a community so great. It is a place of learning and a hub for community activity for kids of all ages. Some of my favorite childhood memories took place in my school and community library. The joyful feeling of being in a brightly colored room with an endless supply of books is something all kids should be able to experience.
From the very first day of the internship, everyone welcomed me with open arms and made me feel like part of the team. Right off the bat, I was working alongside the team in the enrollment/registration process. It was exciting to see how spaces were filling up at the different sites as we inched closer to the start of the program. In the weeks of preparations, there were lots of team meetings, phone calls made, supplies sorted, and lesson plans printed. Once the program began, I provided support at the eleven different sites.
The most rewarding part of the internship was seeing the students engage in arts-integrated literacy workshops with teaching artists and visitors. Every time I stepped into a Weinberg library, students were participating in activities that showed creativity and innovation. I loved seeing collaboration amongst students when they were building 3D kinetic creatures with Futuremakers or when they were writing and performing hip hop verses with Bomani. I was able to capture many moments like this and post them on the SummerREADS Facebook page. Managing the Facebook page allowed me share photos of all the learning that took place, whether a site was learning about music, dance, theater, or visual arts on a particular day.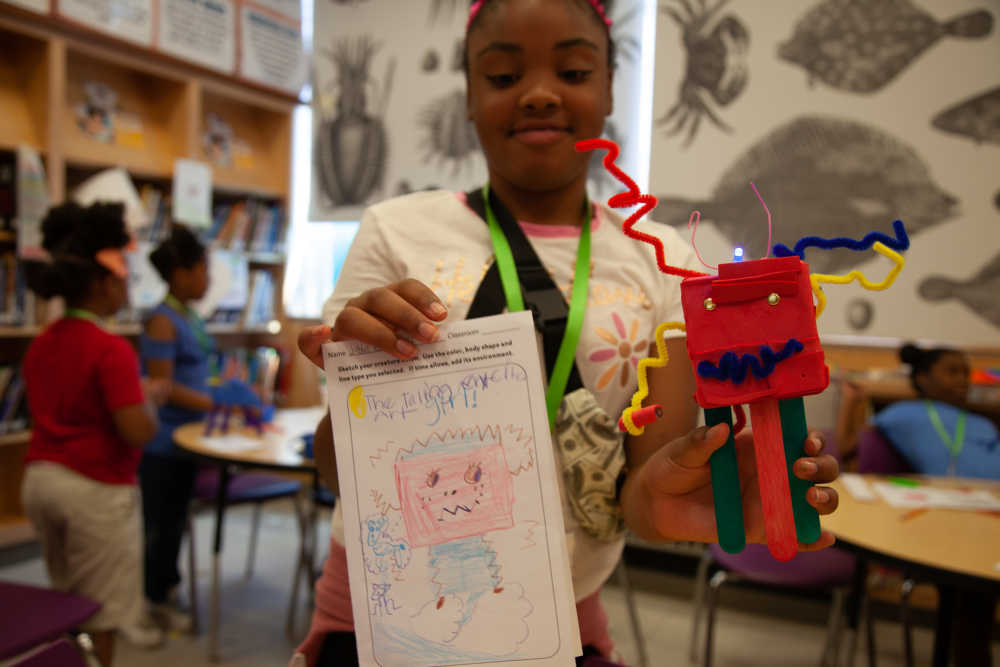 It makes me proud to have been part of a team of hard-working and dedicated people. I was constantly surrounded by people that were truly passionate about their job and who did everything they could to make the program a success. Everyone I met, from the librarians and teachers to the staff at YAMD, helped me grow not only at my job, but also as a person. Throughout the whole experience, I was able to see how a summer program that promotes arts in education really changes lives. It gives a child an opportunity to elevate their learning and dream big.
SummerREADS is a free literacy initiative that provides weekly drop-in programming for Baltimore City students. Each host school and library offers a safe and welcoming space where students can participate in literacy workshops with teaching artists and enrichment activities with special guests. Students also earn incentives for reading, receive two free and well-balanced meals per day, take books home, and access other library resources.
Young Audiences/Arts for Learning
What does learning look like in June? It's hot, kids are getting restless, and classes don't typically get any easier academically. Quite the opposite, in fact, for Algebra 1 students and teachers at North County High School in Anne Arundel County Public Schools (AACPS) who, in their final weeks of 9th grade, worked on teaching and understanding one of the class' most difficult concepts: Graphing Piecewise Functions.
In the past, through the Arts Empowered Minds Initiative, the Math department at North County High has enlisted a slam poet, a storyteller, and a steel drum musician to help teach Algebra 1 concepts. This year, they invited YA roster artist Christina Delgado to guide the 9th-grade students and teachers through the art of photography to produce images that symbolize points on a Piecewise Graph.
Piecewise functions have multiple equations that define different sections of a graph. One section may look like a straight line, the adjoining section may look like a parabola. Rather than having one equation that defines the graph, there are multiple equations that define the function for specific sections.
To bring this concept to life, Christina and the mathematics team took the complex math idea and made it personal. Students were asked to tell the story of their freshman year of high school and translate that story to a graph with the X-axis representing time and the Y-axis, happiness. As with life itself, happiness over time does not always look like a straight line or a steady curve—sometimes there are sharp turns and big ups and downs in short periods of time. Students started with the story they wanted to tell—the story of their school year, then worked backward to graph these stories over time and layered them over a photograph of their creation and choosing.
The students took the art form very seriously and paid close attention to Christina's advice and direction—and because the teachers participated along beside them, they were able to experience the pleasure and resonance of learning through photography. They were able to relay this experience while leading a professional development course for the rest of the math department, giving them a small taste of how integrating the arts not only helps students grasp difficult concepts in math, but helps build community and understanding in the classroom.
"It's a great way to learn how your students learn," Christina told the teachers. Mr. Kellermann and Ms. Russell recounted how much their students enjoyed working on the projects—projects that were meaningful to them. "I learned a lot about the kids I didn't know—it was cool sitting and talking with them and talking about their stories." In preplanning sessions, students wrote stories about their lives, highlighting events that had an impact on them. Teachers helped students identify symbols that could represent critical points in these stories.
The Algebra 1 teachers walked the rest of the math department faculty through the same initial exercises their students completed on the first day of the residency. Just like their students, the teachers learned to operate and care for their tools and to use them respectfully. After reviewing some of the children's final projects, talking about the choices their students made, and what elements were included to make their photographs visually interesting, the teachers set off on a scavenger hunt of sorts. They were to collect three images on their digital cameras: One of a colorful circle, one of a triangle, and the last one, showing pattern.
When their students were first handed cameras, they immediately wanted to take pictures of themselves and their friends. They quickly shifted their focus to the environment around them, however. They became observant and attentive. Now faculty members were able to see that being behind the lens requires them to look around and take note of what they are seeing—to be purposeful of what they are capturing in the frame. "I was trying to take a picture of this flower," one teacher commented, "but a person blocked the way. It was like we partnered on it. It was kind of cool."
That kind of partnership is something Christina fosters in her classroom residencies. "Actually, one of our rules is to cooperate," the artist told educators. You have to share equipment, so students have to remind each other of how to handle cameras safely and carefully, but they will also share ideas and photo-taking techniques like perspective.
The faculty returned to the classroom to share their images. Their excitement and level of anticipation while waiting for the photos to upload matched their young students. One teacher, upon seeing a colleague's photo of a circle, exclaimed, "It looks like Saturn!" As they clicked through the images together, Ms. Russell reminded them that in the classroom, reviewing the work does not signal the end of the lesson. This, too, was an opportunity to engage. "Alright guys, this is a great picture. Now how can we make it better?"
Day One: Camera Basics and Color, Line, and Pattern
The classes learned to operate and care for their tools and to use them respectfully. They then learned to identify visual art elements through the lens of a digital camera. After reviewing examples of Christina's own work, talking about the choices an artist makes in capturing images, and what makes a photograph visually interesting, students and teachers set off on a scavenger hunt of sorts. They were to collect three images: One of a colorful circle, one of a triangle, and the last one, showing pattern.
Days Two and Three: Composition, Symbolism, and a Final Image
Christina arrived with bags overflowing with curious objects, colorful mementos, magazines, and flags. Everyone was excited to sort through the treasures to find the perfect piece to symbolize a moment in their story. Their task on this day was to put that object into a specific environment and use their cameras to capture it from a point of view that would support its meaning. "People were really mindful about how they were holding their cameras and the colors they used," said the artist about students' final photos. 
Day Four: Visual Stories—Graphed
Students and teachers plotted timelines using a piecewise graph, then transferred the graph directly onto their final images. From yet another bag of goodies, the class added multimedia collage elements—stickers, multicolored transparency film, pipe cleaners, yarn—the works! "I encouraged the students to try and be creative about how they wanted to draw their line or how they wanted to tell their story a little bit deeper—maybe add some words and some embellishments to make their pictures stand out a little bit more." They were able to create some really interesting and compelling multimedia pieces. "You're seeing the graph, but you're also seeing the visual representation of the graph or the story."
Looking to the Future
Is it any wonder that positive energy and the excitement of big ideas in teaching will ripple through a school community and spark even more minds and imaginations? The math teachers at North County High School (NCHS) brainstormed many additional concepts they'd like to teach through digital photography. And the art department was so excited to see the Algebra 1 students' finished pieces that they plan to replicate this exact lesson for their art students.
As even further evidence of their commitment to arts integration, NCHS just received a $40,000 STEM + Arts Integration grant from the National Office of Young Audiences Arts for Learning to support a year-long arts integration program with their 9th-grade Algebra students and YAMD teaching artists. Christina Delgado will be traveling to Kansas City, MO this August with Lacey Sheppard, AACPS Arts Integration Teacher Specialist, and Hana Morford, YAMD Education Director of Statewide Initiatives, to take part in a Professional Learning Institute to develop the program's curriculum. We cannot wait to see the lesson plans that will emerge.
Learn more about the Arts Empowered Minds Initiative, its collective impact partners, and the community it serves by visiting artsempoweredminds.org.
Young Audiences/Arts for Learning
Written by Barbara Krebs,
Young Audiences volunteer and Sunburst Society member
When I was studying for exams in college, I would often create a strong visual image to help me remember test items. For example – the 6 C's of credit? Character, capacity, capital, condition, collateral, cash flow. And while these concepts didn't flow naturally through my brain, the image I created did. There was a guy (character) leaning on a crutch (condition) with a cap on (capacity) standing in front of the Capitol Dome (capital) with a briefcase (collateral) full of dollar bills (cash flow).
At the time I didn't have a name for my study method – I just knew it worked for me. Years later I can now identify this as arts integration with an emphasis on a visual learning style.
And so I felt very at home as I toured Young Audiences' Summer Arts & Learning Academy (SALA) at Lyndhurst Elementary/Middle School in Baltimore. That's because each classroom was filled with young students learning in a variety of arts-integrated formats. I witnessed drama, rap songs, textile art, drawings, and writing—all used in conjunction with classwork such as a math problem or a reading assignment.
And while I knew, and the teachers knew, that these children were involved in thoughtful, hard work here—the serious business of arresting summer learning loss—the kids were focused on how much fun learning was. For example, in the PreK classroom, YA roster artist Mama Rashida of WombWork Productions and her teacher partner, Samantha Amey, worked with the students on a basic math problem: 1 + 2 = 3. Now, of course, you can force your brain to learn this by sheer rote repetition, but let's face it. How exciting is that?
But if you illustrate it with a story about the marketplace where you must buy one fruit (fruit sellers stand here to the right!) and then move on to the vegetable stalls where you need a tomato and a carrot (veggie vendors over here, please!), you set the stage for a fun learning experience.
As the kids moved excitedly from place to place to "fill" their baskets or "sell" their wares, the teacher illustrated what they were doing on the whiteboard. With their "shopping" completed, the children returned to their seats and began to answer questions about the math problem. At this point, the teacher pretended to be confused and wrote wrong answers on the board. As the children rushed to correct her, she had them explain what was wrong, until everyone agreed that the proper answer was three.
No, this wasn't bored voices droning "1 + 1 = 2," "2 + 2 = 4." Instead, these were kids excited about math, happy to supply the correct answer to a befuddled teacher and eager to learn more!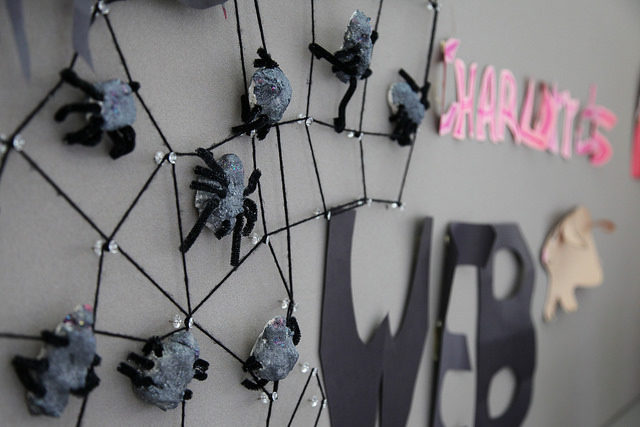 But what about English? A little later I stepped into a first-grade classroom where students were studying Charlotte's Web. Here, I found a mix of visual art and drama being used to tell the story. Several children took turns at the front of the classroom with a drawing they had made. After displaying it, they then acted out that portion in mime. Initially, the teacher set the scene, reminding the kids what was happening in the story at this point. After the child was done, the teacher asked the other students what they had observed as their classmate portrayed the scene.
Later, I noticed a bulletin board filled with tiny spiders made using a modified papier mache technique, with pipe cleaner legs. As I looked at this, one young girl came up to me and proudly told me about the paper collages they had made to illustrate what the barnyard looked like. "They're displayed outside the classroom. You have to see them!" Indeed, I did, and when I left, I enjoyed all the bright, cheery artwork that surrounded the door frame.
My next stop was a mixed class of second, third, and fourth graders who were working on both how to solve for an unknown number in a math problem and the nine's in the multiplication table. And here is where I definitely appreciated the arts-integrated approach. I remember learning the nine's and, oh, how I despised them.
But nobody seemed to hate nine's here. Maybe that's because as they chanted this portion of the multiplication table, not only did they give it a fun rap slant, but other classmates accompanied the song with percussion instruments. Why couldn't they have done that when I was in school?
My final stop was to a fourth-grade classroom where the lesson was to reinforce the basic math operations: addition, subtraction, multiplication, division. Here, too, I felt very at home, but this time it was because not only did I recognize the teaching artist, YA roster artist Femi the DriFish, who I've witnessed teaching on several occasions, but I actually recognized kids whom I had seen before. This heightened my sense of how compelling arts-integrated learning is in capturing kids' imaginations, so much so that they return for another summer of learning!
They rapped their way through a popular song remixed to describe math operations terms in word problems (equals to, divided by, times, added to, subtracted from, etc.) in preparation to shoot their own music video. As they practiced, I wondered what they would take away with them after this summer. Would they remember these lyrics and hum them in their head as they take a math quiz next year? Will they think about a marketplace full of vegetables and fruits and how math filled their baskets? Perhaps they'll draw a picture that will help them recall the story they're reading in class.
But most of all, will they remember the fun that accompanied all these math and English concepts? And that 1 + 2 = 3? I think so. And this funny little guy, leaning on his crutch with his cap, briefcase and dollar bills, standing in front of the Capitol agrees with me!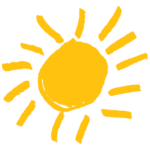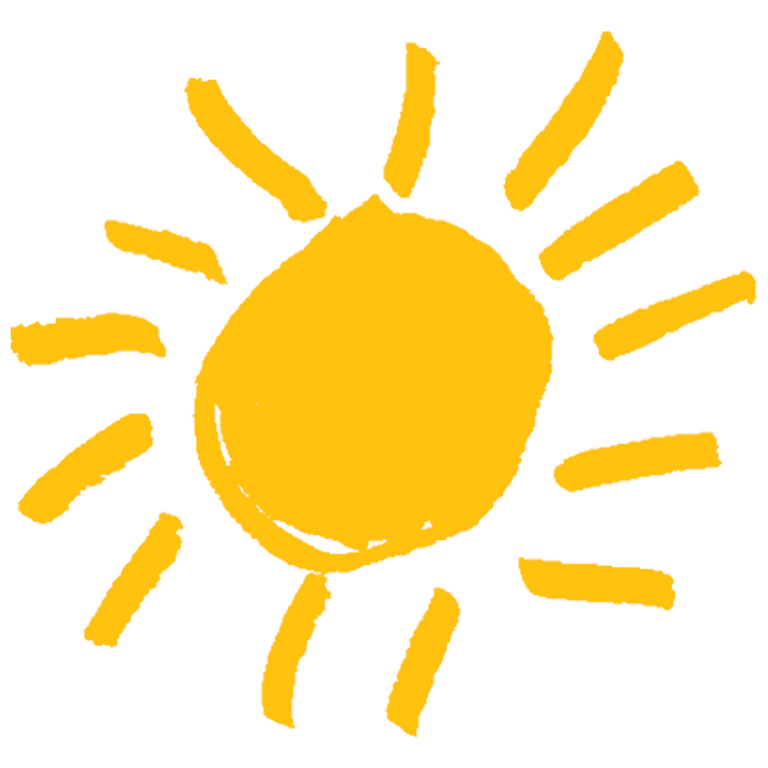 Learn more about our mission, our methods, and our future plans during a one-hour Meet Young Audiences event. In addition to hearing from the organization's leaders and getting an inside look into the amazing work we are doing around the state, one of our roster artists will share their amazing work with you and speak about how the arts complements and enriches classroom learning. Please reach out to Ingrid Murray, Individual Giving Manager, at ingrid@yamd.org for more information or call (855) 245-2787. Interested in hosting your own Meet Young Audiences event? Find out more here!
Young Audiences/Arts for Learning
smARTbeats returns to WTMD this Saturday, February 10 during the weekly children's program Young At Heart! On this month's segment, hostLisa Mathews sits down for a chat with the original "Drumcussionist," Young Audiences teaching artist Uncle Devin. Tune in and you'll hear why The Uncle Devin Show has been called "pure edutainment at its finest."
Devin Walker has been playing percussion for more than 25 years with groups ranging from Fertile Ground to the Great Dizzie Gillespie, and has gained national acclaim as a leader in the children's music industry with his unique musical style, real percussion instruments, and the latest in electronic drums.
"I realized I wasn't just there to perform music, I was there to teach."
In schools, the artist teaches children that percussion instruments are an essential part of history and the human experience. He uses different musical instruments, along with his award-winning book, "The ABC's of Percussion with Music CD," to help students understand how sounds made by percussion instruments were used to communicate. "If we never spoke a word, we could communicate through music," said Devin.
The musician didn't begin his career performing for children, but spending time with the young kids in his life certainly helped to steer him on that course. Devin's niece loved his music so much that she once took recordings of her uncle reciting stories along with music to school so she could share them with her class. The children loved listening to their friend's 'Uncle Devin.' "Soon enough, people began to refer to me with that title and that's how the name came about."
They weren't the only kids that his music and stories stuck with. After performing in a school in Baltimore, he received a phone call from a friend. He suddenly heard his friend's daughter on the line, reciting some of the same concepts he had shared with the school children earlier that day. She had been in the audience! "I thought, she's got it! That was a wonderful moment because I realized I wasn't just there to perform music, I was there to teach."
Young At Heart airs weekly from 7 to 8 am on Saturdays, featuring music that appeals to parents and children alike. Previous shows have featured music by Wilco, David Bowie, Andrew & Polly, Weezer, and others.
Listen to Uncle Devin online now!
Young Audiences/Arts for Learning
In July 2014, Young Audiences adopted its new five-year strategic plan, "Transforming the Lives and Education of Our Youth." In the coming weeks, we will profile our four strategic directions and our exciting plans related to each. To kick off this series, Stacie Sanders Evans, Young Audiences executive director, wrote about how the plan was created and the exciting work that is to come.
More than 300 volunteers contributed to Young Audiences' strategic planning process, spanning May 2013 to July 2014, to build an ambitious new strategic plan that sets the organization's course for the next five years to significantly grow its reach–ultimately impacting the education of 50,000 more young people across this state every year.
During the development of the plan, Young Audiences worked with two consultants to conduct an external and internal review of the organization; more than 50 board members, staff members, artists, teachers, organizational funders, and school administrators gathered for a day-long strategic planning retreat; and smaller working groups composed of artists and educators spent two months exploring six strategic areas that came out of the retreat's discussions and developed goals for the plan. It was an honor to co-lead this work with Bill Buckner, chair of the Strategic Planning Committee and Young Audiences' immediate past board president. Our new plan was adopted by our board in July 2014 and since then our staff and board have been laying the foundation necessary to take on the challenges laid out in our plan.
Some of you may not be aware that Young Audiences is the nation's largest arts education network and it began in Baltimore in 1950. During our 64-year history, the Maryland affiliate of Young Audiences has continually expanded its services to Maryland students, teachers, and artists to give more students the opportunity to experience and learn through the arts. We are proud of our rich history and roots as an organization focused on exposing young people to the arts. Yet, we are increasingly excited by our evolving role as an education organization that is transforming the lives and education of young people by building communities of educators, professional artists, and parents and enabling them to help our children realize their full potential through the arts.
The Next Five Years
Our vision remains the same as it did five years ago: "One day, every student in Maryland will have the opportunity to imagine, to create, and to realize their full potential through the arts." Our mission also remains unchanged: "To transform the lives and education of youth through the arts by connecting educators, professional artists, and communities."
What has changed is that now, more than any other time in our history, Young Audiences is poised to realize this vision and achieve this mission for all Maryland children.
During the next five years we plan to significantly increase Young Audiences' transformative impact on students and on education, and to accomplish this by:
Expanding our school district arts integration partnerships
Investing in and growing our teaching artist community
Building and sharing evidence of our impact
Strengthening and expanding our programs
Through a series of blog posts, I will dive deeper into each aspect of this plan and share updates on our progress. I welcome your feedback and participation in our work.
We are excited about the power of the arts to improve educational and life outcomes for students, and we are proud of our plans and the community we are building to leverage the arts to have the greatest impact possible on our students. We hope you will join us in this work!
– Stacie Sanders Evans, Young Audiences Executive Director
You can read the full plan at yamd.org.
To learn more Young Audiences' mission and our work, we invite you to join us at one of our upcoming On the Bright Side Tours. Learn more and sign up online.