Smart Growth: Onward in Unison
Have you noticed how much we're growing? Our staff is now 29 people strong! That collective energy is felt every day, but it really blew us all away as new and veteran staff sang together at the start of our annual retreat. Some of us were just getting to know everyone—one of us was meeting everyone for the very first time that day— and all of us grateful for the time together. As you may well know, at Young Audiences, we start with the art! The group split into sections and sang one of three traditional gospel hymns, each individually powerful. When sung together as a medley, though, the three hymns created an entirely new force.
Over the summer, we created two new Teaching Artist Fellow positions within the organization and welcomed Katherine Dilworth and Valerie Branch into the role! Both Katherine and Valerie are highly skilled in teaching artistry and have been delivering arts-integrated instruction and teacher professional development with Young Audiences for years. In addition to continuing their fantastic work in the schools as teaching artists, they will also serve in an expanded capacity by consulting with school districts and partners on arts integration strategies and practice, leading PDs, and mentoring other Teaching Artists.
"I really love being in this new position at YA. I love that I have the opportunity to grow as an artist and hone in on my skills as a mentor and Master Teaching Artist," said Valerie — who will be doing a lot of work in Prince George's County, including professional development and training teachers as part of their new Arts Integration Master Teacher training program. "I am excited for all of the continued possibilities that lie ahead and am looking forward to getting into the classroom this school year!"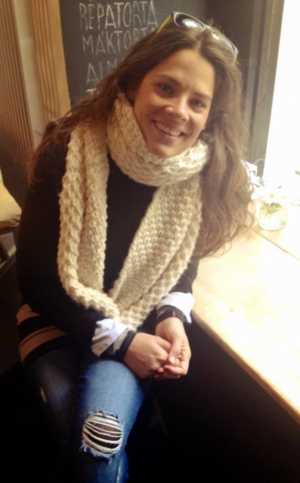 Nel Andrews is officially our new Chief Operating Officer. She comes to us from the Annie E. Casey Foundation, where she worked for the last 10 years in their Center for Systems Innovation. She has a passion for racial equity, organizational development, and systems change. We are thrilled to have her join our family! We also welcomed Arnold Joo to the brand new Data and Systems Manager position and promoted Michael Brush to Summer Arts & Learning Academy Regional Director. To top it all off, three new program coordinators have joined the staff and settled right in: Kerrigan Dougherty, Alex Crockett, and Cori Gill.
"We couldn't be more proud of our growth and all of the hardworking and passionate people we are working with on this journey," said Young Audiences President & CEO Stacie Sanders Evans. "We are everyday people committed to transforming education through the arts. We have enormous respect for our teaching artists and such love for our communities." And while we are a growing organization of many parts, we work in sync, moving forward together— a medley of many parts reverberating, energizing, elevating, working to realize our mission: that one day, every student in Maryland will have the opportunity to imagine, create, and realize their full potential through the arts.