Some big ideas are meant to be shared. It is through partnership and collaboration that the big ideas grow roots and become an integral part of something even bigger. In 2015, Pat Cruz, YA's then-chief innovation officer, and educator Mary Kate Bransford had a dream. What if every kindergarten classroom in Prince Georges County Public Schools (PGCPS) had an arts-integrated environmental literacy program?
Their big idea brought together twenty teachers and five teaching artists to write a five-day lesson plan that both met environmental literacy and visual art criteria and explored themes like habitat restoration, local ecosystems, the life cycle of plants, and the lifecycle of animals for a brand new program: Growing Up Green. The program, a partnership between Young Audiences and the Prince Georges County Office of Environmental Literacy, would be piloted in 17 schools in the district in the 2015-16 school year.
That first year resulted in the creation of five separate 5-day arts-integrated environmental literacy lessons. Teaching artists worked side by side with kindergarten teachers all five days of the program with the goal of handing off that role to each individual school's art teacher in future years. To prepare teachers, Kristina Berdan, Young Audiences Education Director, trained teacher ambassadors, kindergarten lead teachers, and art/music teachers to use the arts as a teaching tool in their classrooms. "I used to think art was a product of a lesson," said one kindergarten teacher in Prince George's County Public Schools after being trained in arts integration through Growing Up Green. "Now I think art is the process to achieve the objective."
The team constantly listened, assessed, reflected, and revised, resulting in a comprehensive catalog of resources for teachers and the refinement of, in the second year, four unique residencies instead of the initial five, and then in its third year, one: Fiber artist Pam Negrin's The Lifecycle of Plants. Kindergarteners and their teachers explored nature with their real-life senses—looking, smelling, touching—to not just learn about our natural world, but experience it. Classrooms across the district were outfitted with custom-made embroidery tables where students could gather and stitch their observations, building with and learning from one another. "We think with our hands and when students are immersed in a lesson together, they begin to make their own connections," said Pam. From sharing what they learned during the school day at home to internalizing and remembering more information, the effects on learning were so profound that once-resistant teachers embraced learning through arts integration and extended it into other content areas.
Growing Up Green combines the arts and time outdoors with making connections between humans and the environment and brainstorming solutions. "The program gets kids outside and thinking about the bigger picture and the combination of all the elements of the program supports the district's goals," said James Roberson, PGCPS Instructional Specialist for Environmental Literacy. And after the lessons have ended, classes are left with beautiful embroidered tapestries they can share with the school community. "The tapestries are a great way to showcase what they've learned."
Our state was the first in the nation to approve an environmental graduation requirement for all Maryland students. In 2011, the school board created Environmental Literacy Standards that would support the growth of the planet's next generation of stewards. Prince George's County Public Schools is intentionally integrating these standards into the PreK-12 curriculum, and through Growing Up Green, they are successfully reaching the county's youngest students. This is the first year that PGCPS is running Growing Up Green without Young Audiences' support. "Young Audiences has been an outstanding partner over the last four years," said Roberson. 
"I'm really impressed by how different teachers have taken what they learned and run with it," said Jhanna Levin, PGCPS Environmental Literacy Outreach Teacher. As a result of Growing Up Green, teachers in the district's Autism Program, for instance, have embraced the art of embroidery, the fine motor skills it develops, and the calm it inspires. "It soothes the kids in a way they weren't expecting." Levin, new to the department, has taken the reigns of Growing Up Green and nurtured the development of teachers new to the program as well as veteran educators. She is constantly checking in and helping the teachers to do what works best for them.
She is holding a training session this coming January for lead kindergarten teachers to explore additional arts integration techniques for classrooms and it's not just new teachers who are looking forward to it. "We're talking about turning T-shirts into yarn and using dance for the observational piece," said Levin. James Roberson added, "We're really excited about what Jhanna brings to the program."
Growing Up Green was a tiny seed that with research and tremendous effort and love, Young Audiences was able to sow. Through the amazing partnership we've had with PGCPS, we've seen the program evolve and take shape in a way that both works best for the district and stays true to the vision of Growing Up Green at its conception. We are extremely proud to see the district take charge and continue nurturing and developing this incredible program. Levin said, "There are teachers who have done this for three years now and they say, 'Just give us the materials. We've got this.'"
Written by Barbara Krebs,
Young Audiences volunteer and Sunburst Society member
If you follow education trends even a little, you can't avoid the STEM acronym. In fact, at many area high schools, getting a slot in the highly popular STEM (Science, Technology, Engineering, and Math) magnet program is tricky at best.
Why is that?  Why do people automatically assume that if you want your student to get ahead in life, your best bet is to seek out an education that prioritizes a STEM-based curriculum over one that values the humanities or visual and performing arts? Now, enrolling in a STEM-focused program is certainly not bad advice. But, it's definitely not the only path to success as one recent Washington Post article reported.
"Kids have been educated in a computer world.  But that computer world continues to threaten traditional jobs, so success will rely on the ability of students to innovate and use tools in a non-traditional way."
In the article, "The surprising thing Google learned about its employees – and what it means for today's students," the Post reported on a 2013 study that Google conducted on its own hiring practices. Its founders, with solid backgrounds in computer science, felt certain that only "technologists can understand technology." But after every bit of data was gathered and analyzed, the company discovered something unexpected. Of the top eight criteria considered essential for a top employee, STEM expertise rated… um… eighth.
This led to a deeper dive into the data, which ultimately led to Google re-evaluating its employment processes and putting more emphasis on hiring "humanities majors, artists, and even MBAs." Other companies (such as Chevron and IBM) have also discovered the positives of hiring liberal arts majors because they "prize their ability to communicate."
On a personal level, I feel very strongly about this. My daughter, Colette, spent seven years (three in middle school and four in high school) pursuing a Performing and Visual Arts education. She learned to sing, dance, act, write, and most importantly from my perspective, think creatively. And while she was singing and acting her way through high school, she was also taking AP Physics and Calculus and learning to wire circuit boards. So it didn't come as a huge surprise when she enrolled in Engineering as a college freshman.
While some people were shocked at the 180° turn she made, I viewed it as the logical conclusion to a style of learning that she honed as an arts major in high school. Combining a love of math and science with the arts is not as unusual as you might think.
"Finding a path to my final images is a complex choreography of math, my sensibilities as an artist/scientist, and the subtleties of the subject."
Take, for instance, Dr. Tim Christensen, biology professor at East Carolina University (ECU) and Senior Faculty Fellow in their Honors College (full disclosure – that's how I first met him, when touring ECU with my daughter, who was accepted into both ECU and their Honors College). Dr. Christensen is primarily a scientist but also an artist. Merging the two disciplines, he fully embraces and personifies the concept of STEAM (Science, Technology, Engineering, Arts, and Math).
I was immediately struck while perusing the awe-inspiring galactic photographs on his website, AstroWimp. "As an artist, I've been heavily influenced by my scientific training," he wrote. "To a scientist, images are 'data.' Standing in both art and science worlds, I attempt to convey the art of the data." In his role as teacher, Dr. Christensen transfers the wonder he experiences as a scientist and an artist to his students.
He readily admits that while he finds jumping back and forth between scientific and artistic worlds a natural leap, that is not the case with every scientist.  "Some are still wary of anything that can't be measured scientifically."  Nevertheless, he continues to champion the intersection of science and art, as evidenced in his own artwork. "Finding a path to my final images is a complex choreography of math, my sensibilities as an artist/scientist, and the subtleties of the subject."
Dr. Christensen is currently collaborating with a fellow faculty member, Daniel Kariko, Associate Professor of Fine Art Photography. Their project, dataSTEAM, "focuses on artists who work directly with scientists to develop a deep understanding of the data, preparing artists to contextualize data in their art, connecting both disciplines… art to science, and science to art."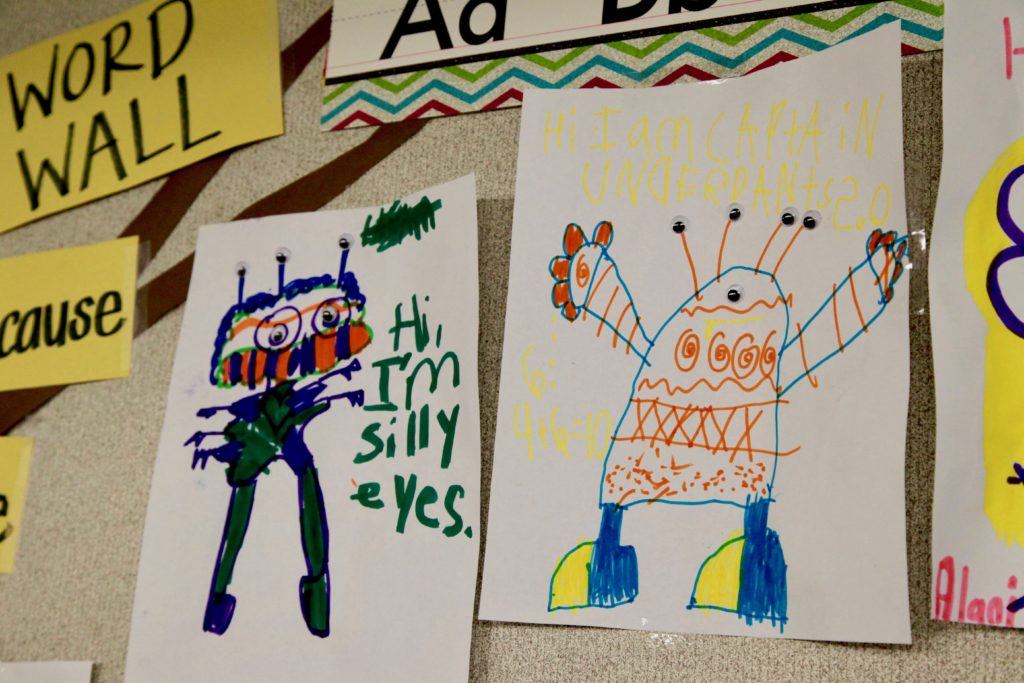 Starting in the fall semester, the two will "facilitate collaborations between Art and Honors/Science students" leading to a gallery exhibit at the university. But more important than the exhibition is, of course, the concept of cross-fertilization between the two disciplines.
As Dr. Christensen explained it, "Kids have been educated in a computer world.  But that computer world continues to threaten traditional jobs, so success will rely on the ability of students to innovate and use tools in a non-traditional way." He feels that merging science and art will create students who are quicker to think outside the box and can straddle both the worlds of imagination and hard-core data.
Similarly, what Google has identified as the top characteristics of successful employees are not unlike the same skills that educators and other business leaders identify as being critical to a person's success in careers, in college, and as a citizen: critical thinking, collaboration, communication, and creativity. These are behaviors that Young Audiences' teaching artists observe and nurture every day among students in arts-integrated classrooms. And so, for those folks who doubt the value of arts integration into core curriculum subjects such as science and math, the, ahem, data demonstrate that arts and science together create a more balanced individual who can successfully work in today's fast-paced, ever-changing work environment.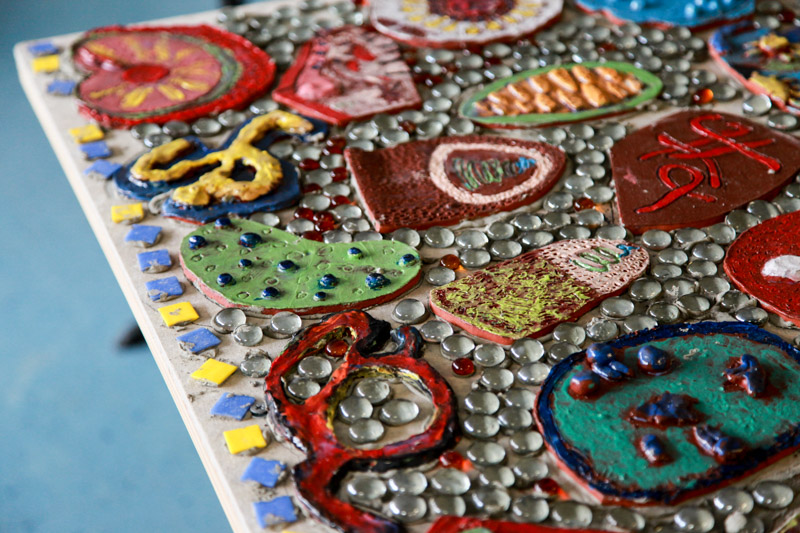 But don't take my word for it, just ask my daughter.  In a recent phone call, Colette was excitedly discussing her Statics class.  The definition of her Statics class from ECU's website- the analysis of equilibrium of particles, addition and resolution of forces, equivalent system of forces, equilibrium of rigid bodies, centroid and moment of inertia, structural analysis, internal forces, friction, and virtual work- left my head spinning.
When I commented on the apparent difficulty of the class, she assured me breezily, "Oh Mom, it's easy for me.  After all those arts classes in high school, I can see in 3-D." 
Written by Barbara Krebs,
Young Audiences volunteer and Sunburst Society member
On Friday, November 17, Young Audiences hosted its second annual Art Crawl at City Neighbors High School, an arts-integrated public charter school in Baltimore City. Approximately 75 attendees filled the school's stylish café, mingling among lush booths, comfy couches, ambient lighting, and in the glow of neon signs. As the group noshed on delicious hors-d'oeuvres and drinks provided by Flavor, Union, and Noble Vintners, Young Audiences President & CEO Stacie Sanders Evans welcomed the crowd, "Every person in this room played a role in closing the inspiration gap this summer." The inspiration gap, she explained, is the difference between what we know the best conditions are for learning and what kids actually get these days in school. "Thanks to you, we reached 825 MORE young people last summer and expanded our summer programs to include middle and high school students."
She presented a short video highlighting Young Audiences' Summer Arts & Learning Academy, talked about the impact on the students that it serves, and shared the organization's plans for the future. This year, Young Audiences brought their Summer Arts & Learning Academy to four Baltimore-area schools, serving more than 1,100 students over a 5-week period.  Next year, the goal is to double this achievement by expanding to eight academies with an enrollment of 2,200 students.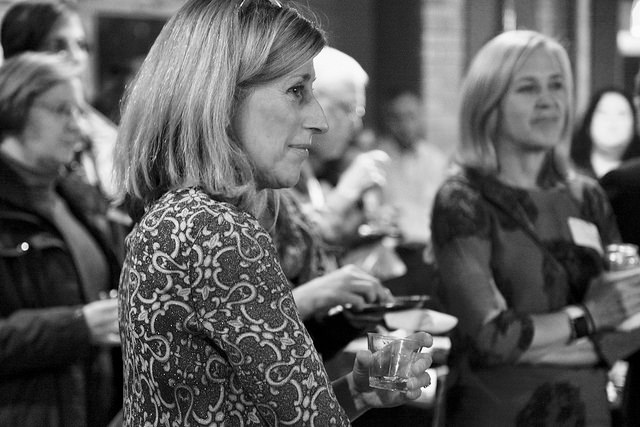 You couldn't help but feel proud of what Young Audiences has accomplished in stemming summer learning loss. With the help of dedicated artists and academic teachers, children who regularly attended the Academy not only avoided summer learning loss in reading and math, but in many cases made significant gains over their national peers in standardized testing. The findings showed potentially groundbreaking progress in tackling summer learning loss, a chronic challenge facing public schools.
That sense of pride was especially felt among the attendees who, either through corporate or private donorship, provided funding to bridge the gap between the City School system's budget and the actual cost of the Academy. I had been fortunate enough to observe one Summer Arts & Learning Academy over the summer and was delighted by how many guests shared their own stories of Academy site visits. And on this evening, we had the pleasure of experiencing the Academy not just as observers, but from the perspective of students.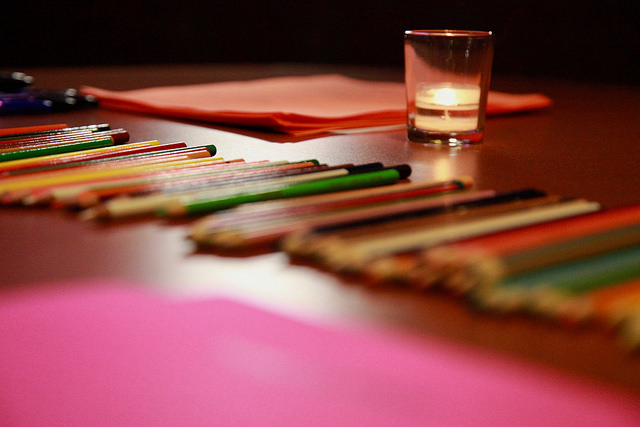 We were divided into groups before departing on our journey to experience learning with Young Audiences. At three arts-integrated learning stations set up throughout the school, artist-teacher partners invited attendees to step into the shoes of students and learn academic content through the use of various art forms. Of course, since it was an art crawl for adults, there were cocktails to enjoy as well!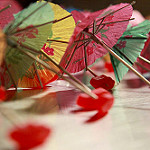 One Fish, Two Fish, Red Fish, Blue Fish
Lemonade, vodka, and Blue Curaçao garnished with a Swedish fish
Concocted by Board Chairman and Sunburst Society Member Randy Osteen and Stephanie Felix
We took our seats in the library where paper, markers, glue sticks and googly eyes had been set out on tables. Fiber artist Kathrine Dilworth and her teacher-partner, Jaime Clough, explained they had worked with first graders in the Summer Arts & Learning Academy to reinforce math skills.
We were instructed to draw a monster, name it, and then partner with someone to create a mathematical word problem, as this is a difficult skill for six-year-olds.  So after Pink Plush (my furry pink monster) was completed, the gentleman across the table handed me his monster, Curley, and I wrote the following, "If you subtract Curley's eyes (3) from Pink Plush's (4), you are left with one eye."  The teacher smiled and encouraged me with a cheery, "Perfect!" I can picture her having done that many times this summer.
S.T.E.A.M.
Belgian-style amber ale and Grand Marnier
Concocted by Board Secretary and Sunburst Society Member Tea and Kevin Carnell
You've heard of STEM, haven't you – Science, Technology, Engineering, and Math?  Well, when you add the Arts, you get STEAM!  In the music room, after grabbing our next cocktail, we met percussionist Jason Armstrong Baker who taught us the basics of beatboxing.  After demonstrating how to get Siri, Apple's virtual assistant, to beatbox for you – one incredulous person asked, "Seriously?" to which another wit deadpanned, "No, Siri!" (you gotta love this crowd) – we went through a couple of patterns to master the skill.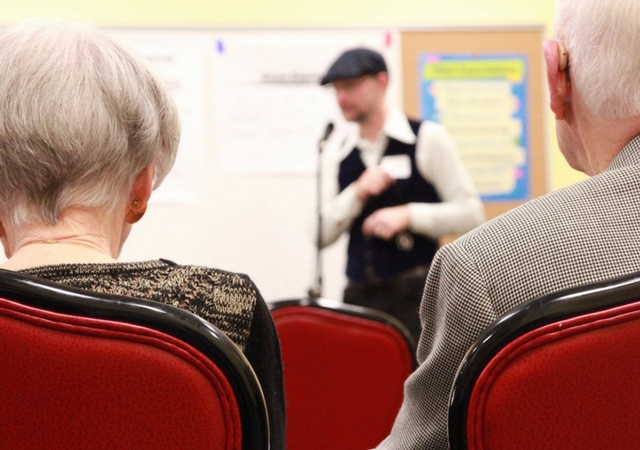 Convinced we were ready (really?), he turned the floor over to classroom teacher Shana Smith who had assisted third graders with their multiplication tables.  After picking a card (the 5 of hearts), which was our factor (in this case, rhythm size), and after a roll of the die (3), which determined our group size (in this case, the number of times the rhythm was repeated), we had our multiplication problem, 5 x 3.  Thus prepared, we broke into a stuttering chorus of BttKt, BttKt, BttKt – our answer, 15!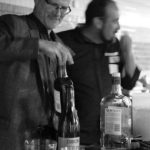 Poetic License
Dark Rum, lime, bitters, mint, and a splash of Prosecco
Concocted byVice Chairman of the Board and Sunburst Society Member Alan Hoff and Trisha Frick
Moving back into the room in which we had begun the evening, we grabbed our cocktail and gathered around tables as Femi the DriFish, a slam poet, and his teacher-partner, Erin Inouye, explained how they used the book Seedfolks as a basis for their lessons.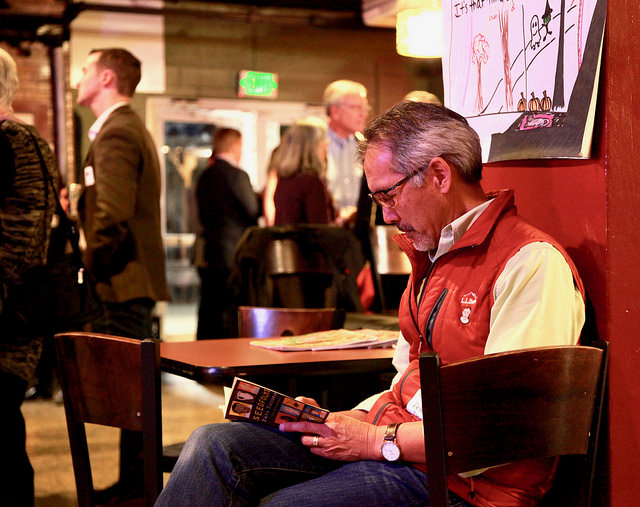 Using the example of "Through My Window," we were asked to write our own poems to illustrate what we see through our window. Just as the pair had done with the fourth and fifth graders they led this summer, they offered several ways to accomplish this. A green sheet provided partial sentences with blanks left for the author to fill (think Mad Libs). Some participants were handed blank pink sheets of paper on which to pen a poem from scratch (a few brave souls chose this). For those feeling intimidated by the written word, colored markers and a blank white sheet were provided on which we could draw our window scenes.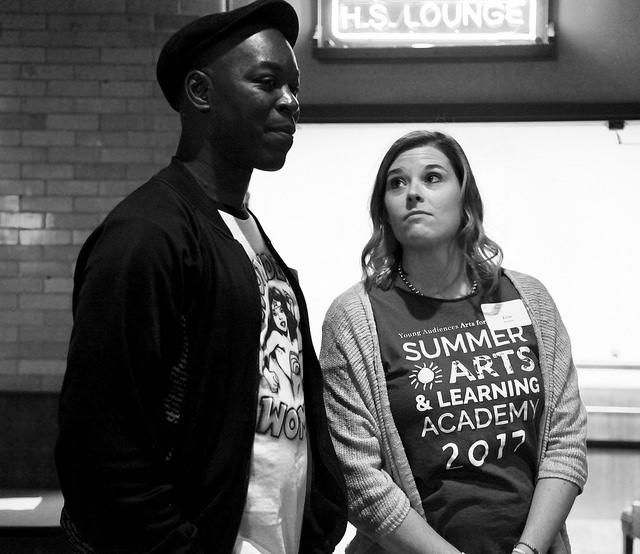 After completing our poems, we were invited into a circle to share them. And folks from each group (pink, green and white) did so. Particularly sweet was a gentleman who drew his poem, explaining that the trees were still green, not because they hadn't changed colors yet, but because he left for work before the sun rose and got home after it set.  So the last time he saw his trees, they were still leafy and green – a detail he might have felt hesitant to explain in writing, but that came flowing from him through his artwork!
At the end of the evening the groups reunited for a few more snacks and conversation. And what struck me as I talked with these people was their shared passion for both the arts and education. One woman, Sharon Button, had actually been the Executive Director of a Young Audiences affiliate in Buffalo, NY in the 1970s. At the time she was a workforce of only one, but toiled tirelessly to secure funding for arts-integrated programs long before the term was in fashion.
Another gentleman who had worked with Young Audiences affiliates in other states had this to say, "Young Audiences in Maryland is one of the most highly respected groups, both in this city and among its peers."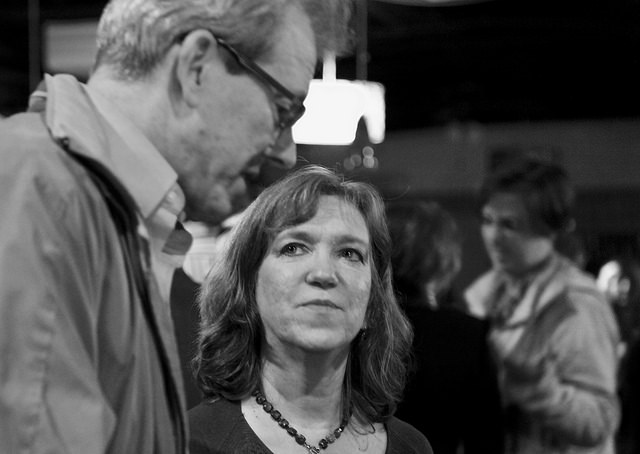 I can believe it.  The energy, passion, creativity, imagination, and sheer fun that Young Audiences exhibits makes me very proud to be associated with it. I have been fortunate to meet teachers and artists who blend academic subjects and art to reach school children. And I have been doubly blessed by being able to contribute monetarily to this amazing organization as a Sunburst Society member.
If you believe, as Young Audiences does, that the arts transform lives, and that every student should have the opportunity to imagine, create, and realize their full potential through the arts, then I urge you to join us in supporting this amazing organization. And then next year, join us at the Art Crawl and discover the magic that happens when arts, education, and handcrafted cocktails are combined.
Find more photos from Young Audiences' 2nd annual Art Crawl can be found on our Flickr page. 
Step into a FutureMakers workshop, and you are immediately met with bright colors, texture, and sound! The room is a symphony of whirring and spinning, and you can almost hear the busy minds buzzing. This is exactly the scene in the art room when FutureMakers coaches Topher and Ross taught a series of workshops at Gardenville Elementary recently.
Thanks to programs like the Access for All Initiative and Maryland State Arts Council (MSAC) Artist in Residence (AiR) grant, more and more schools are able to bring the high-quality STEAM programming that FutureMakers provides into their classrooms. "We're so happy to see so many schools leveraging resources from the Maryland State Arts Council," FutureMakers founder Matt Barinholtz told us. "In 2017, we served nearly 1000 Maryland students through AiR programs – all who were able to increase their understanding of the engineering design process, circuits and visual arts elements by creating artworks that are designed and built to move!"
The goal of each workshop was for every student to create a drawing machine: a small, unique, motorized tripod that doodles and draws as it swirls and whirls across a flat surface. But it would be a mistake to assume that the finished product that students carry away is the only benefit to the session. FutureMakers teaches kids that engineers cooperate and persevere—skills that will take students far.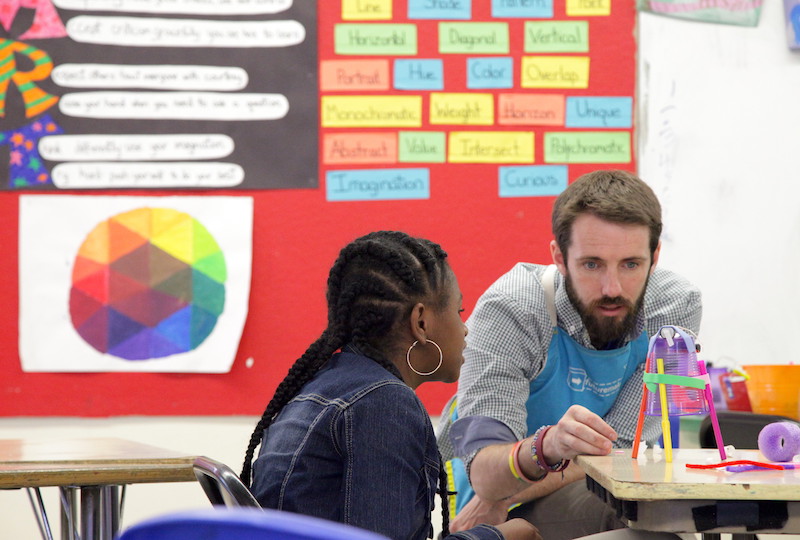 Coach Topher raised his hand at the front of the classroom and asked, "Who here has ever made something before?" The kids were excited. Some of the materials they received to build their machines, they recognized. Some, they did not. All of them, they had to connect and make work.
Problem-solving and troubleshooting are easy to talk about. "It's easy to say, 'try your best,' but in the moment, it's the most frustrating thing." Connecting batteries to motors and transforming them into pieces of art takes patience and skill. "Engineers fix stuff. Usually, they're fixing stuff they mess up themselves!"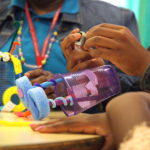 Though students all started on the same path, each robot took on its own distinct personality. Students directed the design of their bots, testing and retesting to see how design elements worked with the functionality of their machines. Through problem solving and teamwork, the young engineers found success.
"FutureMakers knows that integrating quality STEAM programs is essential – and requires support," said Barinholtz. Funding is available for schools and community organizations that can help all children experience high-quality arts programs.
Bring FutureMakers into your school with the help of a Maryland State Arts Council (MSAC) Arts in Education (AiE) grant. The MSAC AiE grant will fund up to 30% of the total cost of a YA residency program, including travel costs. The deadline to apply is Friday, May 19, 2017, by 5 pm. Start the application process today. 
Baltimore students in Young Audiences Summer & Learning Arts Academy Outperform Peers
Baltimore City Public Schools students who participated in a new arts-related summer academic program from Young Audiences avoided summer learning loss and, in many cases, gained ground on their national peers in standardized testing, according to evaluations released Tuesday. The new findings showed potentially groundbreaking progress in tackling summer learning loss, a chronic challenge facing public schools.
The results, confirmed in two separate studies involving nearly 800 students, are significant because summer learning loss – particularly among students at or below poverty level – is among the most difficult challenges facing the Baltimore school district and other high-poverty schools across the country. During summer, students typically fall below where they ended the previous grade, setting them back as they start a new school year. In fact, a 2013 National Summer Learning Association (NSLA) survey of 500 teachers found that 66 percent reported the need to spend three to four weeks re-teaching students course material at the beginning of the year. Another 24% reported the need to spend five to six weeks doing the same.
"City Schools has enjoyed a great partnership with Young Audiences, not only during the school year but also the past two summers," said Dr. Sonja Brookins Santelises, chief executive officer of Baltimore City Public Schools (City Schools). "During the summer, Young Audiences reinforces key math and reading concepts through the arts and creative activities – and we're pleased with the results we've seen. When students participate in summer learning programs that help them move ahead or reduce learning loss, they start the school year off stronger."
The Young Audiences Summer Arts & Learning Academy (SALA), run by the Baltimore-based arts-in-education nonprofit Young Audiences of Maryland in partnership with City Schools, was free for students and held at four sites across the city: Gardenville Elementary, Thomas Jefferson Elementary/Middle, William Pinderhughes Elementary, and Fort Worthington Elementary/Middle. Eighty-eight percent of the participating students were from high-poverty Title I schools.
"These results were a pleasant surprise given that we generally expect that students will lose ground over the summer," commented Dr. Marc L. Stein, Associate Professor at the Johns Hopkins University School of Education, who conducted a separate program evaluation for Young Audiences which looked at participating students' academic skill and social-emotional development. "The Young Audiences summer program combines many of the best practices of summer learning programs and appears to be a promising model. These findings deserve to be investigated more rigorously to find out how and for whom the program appears to be working."
"This is not your typical summer school program," said Stacie Evans, Executive Director of Young Audiences. "We taught literacy and math through the arts every day and instruction was collaboratively taught by teaching artists and teachers specifically trained in arts-integration methods. If you walked into one of our classrooms, you might have seen students using hip hop music to help solve word problems in math, or creating dances to summarize and sequence main events in a story."
The Baltimore City Public Schools evaluation found:
For math, statistically significant results showed that students in grades 3-5 who regularly attended (defined as attending at least 75% of the program) the SALA improved 1.8% percentile points in national student rankings on i-Ready standardized testing from the spring of 2016 to the fall of that year. That compares to a decrease of 2.8% percentile points for city schools students who did not attend any summer programming.
In reading, SALA students in grades 3-5 with regular attendance fell only .8% percentile points while students who did not attend any summer programming fell 2.1 percentile points upon returning to school in the fall.
Results for all grade 3-5 students regardless of attendance rate showed SALA attendees falling just .3% percentile points in math and .7% in reading. These were significantly smaller losses than students with no summer programming (down 2.8% in math, down 2.1% lost in reading).
In literacy, only 3% of the students in grades K-2 attending SALA did not meet their benchmark goal (the empirically derived target score that represents adequate reading progess1) on the standardized DIBELS assessment in the fall after returning to school compared to 8.1% of students not attending any summer programming not meeting the benchmark.
Young Audiences external program evaluation found:
79% of students who attended at least 75% of the program and who took pre- and post-tests had a positive change from the first to the last week of the program on a curriculum based measure of mathematics.
Approximately 60% of students who attended at least 75% of the program and who took pre- and post-test writing prompts showed positive change in their structure and content of their writing.
71% of students who attended 75% of the program and were administered pre- and post-assessments showed growth in at least one out of three social emotional competency areas over the course of the program. The social emotional competencies studied were relationship skills, self-awareness, and goal directed.
"The arts offer an extraordinary opportunity, particularly during the summer, to reignite the joy of learning and to set young people on the right course to start the school year strong. These impressive results from Young Audiences mirror findings of the landmark Wallace Foundation study showing that elementary school students with high levels of attendance in high-quality, voluntary summer learning programs can experience benefits in math and reading," commented Matthew Boulay PhD, National Summer Learning Association founder and interim CEO.
Eric Harrell, father of 9 year-old Academy participant, Aria Harrell, said "Before this academy, I could tell that my daughter was struggling in math. By using the arts she was able to learn math in a different way-a way that worked for her. She has so much more confidence in her math class."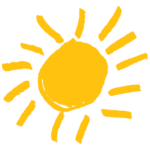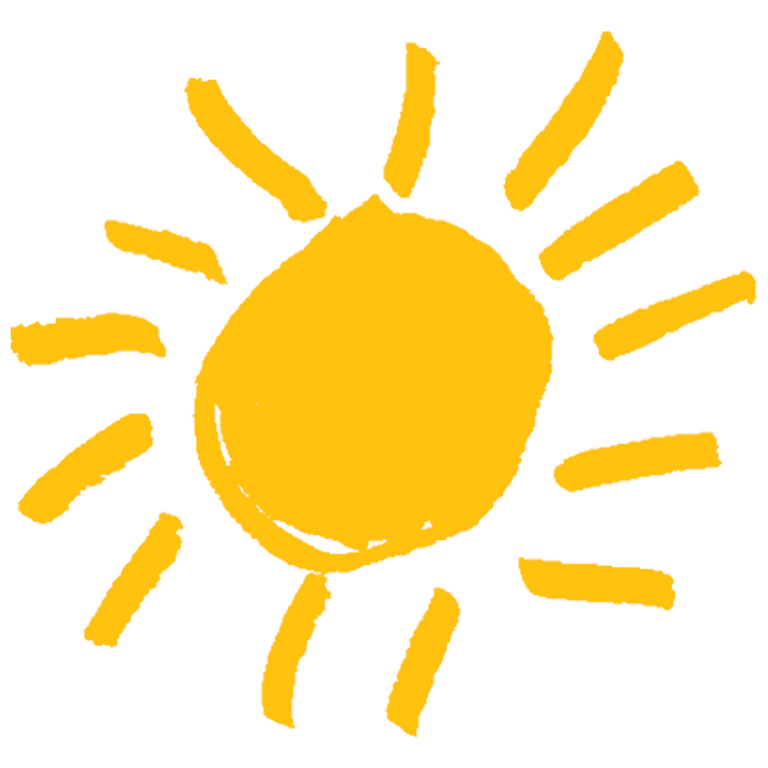 1 "Dibels Next Benchmark Goals and Composite Score, " Dynamic Measurement Group, Inc. (December 1, 2010). https://dibels.uoregon.edu/docs/DIBELSNextFormerBenchmarkGoals.pdf
Links to complete City Schools and Young Audiences Evaluations:

YAMD evaluation
Young Audiences' Summer Arts & Learning Academy is funded by Baltimore City Public Schools, The Abell Foundation, The Family League of Baltimore with the support of the Mayor and the City Council of Baltimore, The Alvin and Fanny B. Thalheimer Foundation and individual contributions to Young Audiences. All participants are students at a Title I Baltimore City Public School.
 
A reflection from Valerie Branch, professional dancer, master teaching artist, and YA roster artist, on the triumphs (and challenges) of teaching Summer Arts and Learning Academy kindergarteners math and literature through dance with her teacher partner, Sara Myers.
"If we stay true to our art form, and what we know about our art form, then the students have an active and engaging educational experience where they are learning, processing, and applying information.
At this year's Summer Arts and Learning Academy, I was partnered with elementary school teacher, Sara Myers, at William Pinderhughes Elementary/Middle School in West Baltimore. Together, we taught kindergarteners math and literacy through dance and movement. I love working with this age group because it reminds me that we are all multi-sensory learners, it doesn't just take one mode of teaching/instruction to help students learn.
In our arts-integrated math lessons, we created Number Bonds in motion to help the students gain a higher understanding of addition and subtraction. Students were able to break the number apart to figure out what two numbers it would take to create / get to that number; they were also able to put two numbers together and process the final product.
It's a fun and magical thing to watch the brain work and watch the students process and apply information learned. I saw students raise their hands for an answer – give the wrong answer – and not be afraid to use their brains to ultimately find the correct answer. I saw students learn about and apply their knowledge of contrasting words in their physical bodies, and they created dances that were a representation of these words.
Working with Ms. Myers was an awesome experience for me as a Teaching Artist. I loved that she always had new fresh ideas, and wasn't afraid to try new things with our students. It's so important to trust your teacher partner and build a strong collaborative relationship. If the students sense that you are not able to work together and respect one another, they will continually challenge that relationship. Be open, but also don't be afraid to give your ideas and to take risks.
"When we're fully engaging with the students, moving throughout the room, using all of our resources and allowing the students to take ownership of their learning — that is when we are having the best time together, and when the students are learning the most.
When we're fully engaging with the students, moving throughout the room, using all of our resources and allowing the students to take ownership of their learning — that is when we are having the best time together, and when the students are learning the most. I appreciated that Ms. Myers was open and willing to have those experiences with us! However, it was important for us to be in tune with the needs of our students, to challenge them to push beyond their comfort zone, but also to know when they simply needed a break.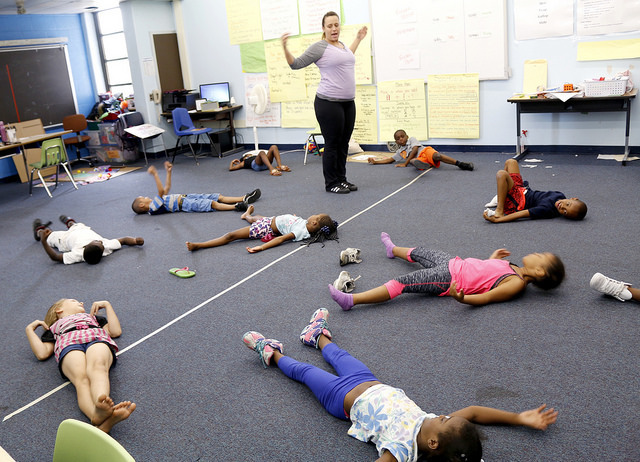 In the afternoon, Academy teaching artists have the opportunity to share their art form with students during artist-led Arts Explorations classes. These daily classes gave students the chance to delve deeper into dance and movement.
Zoe, a student from my last Arts Exploration class, came to me very shy and almost afraid to shine. I challenged her to push past her comfort zone and be proud of her individuality. There were times during class when she would simply shut down. However, I continued to work with and encourage her, and it was amazing to see her classmates also supporting her.
Our ultimate goal in this Arts Exploration class was to create a dance about friendship, a dance we would later perform during a culminating event on the last day of the Academy. Through perseverance and her ability to trust herself, she was able to obtain a starring role in the dance, working together with another student to create a duet that began the whole dance.
As with any live performance, even though you make a plan, you simply do not know what is going to happen on the day of the show. On the day of our culminating performance —and in front of dozens of other students, parents, teachers, and artists — Zoe truly rose to the occasion and was a star performer. I was so proud of what she was able to accomplish and to see all our young students working together to create dances. They collaborated, engaged in meaningful discussion with one another, and were able to activate their short-term and long-term memory skills to process information and produce work.
"As with anything we do in life, in our careers as artists, etc., we face challenges. It's how we deal with those challenges that define the person we are and are striving to be."
Every day there was a challenge at the Academy, whether it was too hot in the building, students having a difficult time adjusting, creating an effective lesson structure that engages all students, or making sure that I remained as neutral and open as possible. I think what was remarkable about this whole experience is that we — myself, my teacher partner, and our students — always started each day with a fresh, clean slate. We continually found ways to improve the course of our day and the success of each child.
We encouraged our students to continue to rise above the challenges and try their best in all things. It was simply an awesome experience walking into or leaving the building and have students call out to say "Good Morning" or "Goodbye," and run up to you to give a hug. You know you've positively impacted a child simply by the way they engage with you — even if the events of the day brought some challenges.
Learn more about Valerie Branch or schedule a program
——–
The mission of  Young Audiences' Summer Arts and Learning Academy is to provide Baltimore City Public School students with an opportunity to spend a summer learning from the best teachers and teaching artists in Maryland. Through a dynamic and supportive environment, students developed an understanding of the creative process and 21st Century Skills with an exploration into arts integration that focused on math and literacy. Students had a fabulous culminating event, showcasing their skills in visual art, songwriting, spoken word poetry, dance, piano, drumming, playwriting, fiber art, and filmmaking.
The Academy is funded by Baltimore City Public Schools, The Abell Foundation, The Family League of Baltimore with the support of the Mayor and the City Council of Baltimore, The Alvin and Fanny B. Thalheimer Foundation and individual contributions to Young Audiences. All participants are students at a Title I Baltimore City Public School.
Arts Integration in Action! Young Audiences' Summer Arts & Learning Academy 2nd graders learned math and multiplication through the arts with teaching artist Mama Rashida of Wombwork Productions.
The Art of Science Learning (AoSL), a National Science Foundation (NSF)-funded initiative, spearheaded by its Principal Investigator, Harvey Seifter, has released its newest report, titled The Impact of Arts-Based Innovation Training on the Creative Thinking Skills, Collaborative Behaviors and Innovation Outcomes of Adolescents and Adults. The report was written by Audience Viewpoints Consulting, the independent research firm AoSL retained to conduct the study. The effort compared the impacts and outcomes of arts-based innovation training with more traditional innovation training that does not incorporate the arts.
"With this research, we now have clear evidence that arts-based learning sparks creativity, collaboration, emotionally intelligent behavior and innovation in both adolescents and adults," Seifter said. "The implications for 21st Century learning and workforce development are profound."
Working with Worcester, MA high school students and early career STEM (Science, Technology, Engineering and Math) professionals from San Diego, the results were compiled through a series of experimental studies testing AoSL's hypothesis: that integrating the arts into STEM innovation training results in enhanced individual creative thinking skills, increased collaborative behaviors, and more robust team innovation outcomes.
The research yielded compelling results; a strong causal relationship does indeed exist between arts-based learning and improved creative thinking skills and innovation outcomes in adolescents, and between arts-based learning and increased emotionally intelligent and collaborative behavior in adults.
The study divided participants into control and treatment groups. Both groups used a hands-on project based approach to learning innovation. The treatment curriculum replaced 9 hours of the traditional innovation pedagogy used in the control curriculum with 9 hours of arts-based activities designed to achieve the same learning objectives. The study lasted five weeks.
"Our research provides quantitative evidence that validates what artists, inventors, scientists, technologists, educators, entrepreneurs and humanists have known for thousands of years," Seifter said: "discovery and innovation happen at the intersection of art, science and learning."
The research demonstrates that arts-based learning directly strengthens many key 21st Century learning and workforce skills, a finding with numerous immediate and longer-term practical applications for K-12 and post-secondary education, informal learning and workforce development.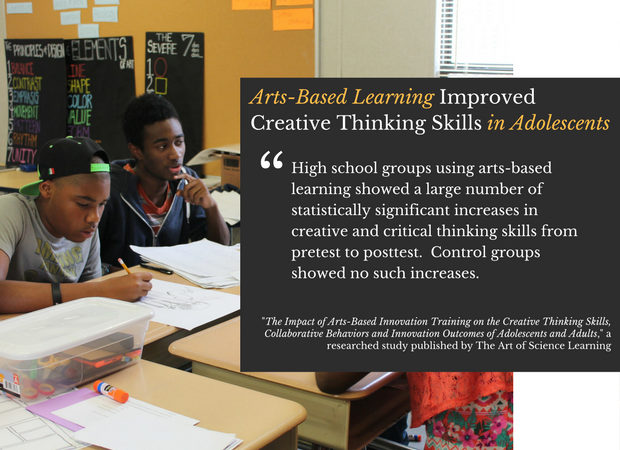 The data strongly suggests that arts-based learning can help STEM companies to spark high performance innovation teams among a new generation of professionals, and that schools, museums and science centers can create environments that foster creativity, collaboration, innovation and engagement by integrating the arts into STEM learning.
Read the full report and its key findings
——–
About Harvey Seifter
Art of Science Learning was founded by Harvey Seifter 2008, and grows out of his decades of work at the intersection of art, science and learning. In addition to his research work, Seifter brings his arts-based approaches to innovation, leadership development and high performance teamwork to dozens of global corporations, and serves as Visiting Associate Professor of Design, Arts and Cultural Management at Pratt Institute in New York City. He is also a classically trained musician with a 25-year career at the helm of several distinguished arts organizations including Orpheus Chamber Orchestra and the Magic Theatre of San Francisco. During his tenure these organizations garnered 5 Grammy Awards, 24 Obie and Critics Circle Awards, and the Kennedy Center Award.
About The Art of Science Learning
The Art of Science Learning (AoSL) is a National Science Foundation (NSF)-funded initiative, founded and directed by Harvey Seifter, that uses the arts to spark creativity in science education and the development of an innovative 21st Century STEM (Science, Technology, Engineering and Math) workforce. AoSL's national partners include The American Association for the Advancement of Science, Americans for the Arts and The Association of Science-Technology Centers.
All text Republished with permission from the Art of Science Learning (AoSL)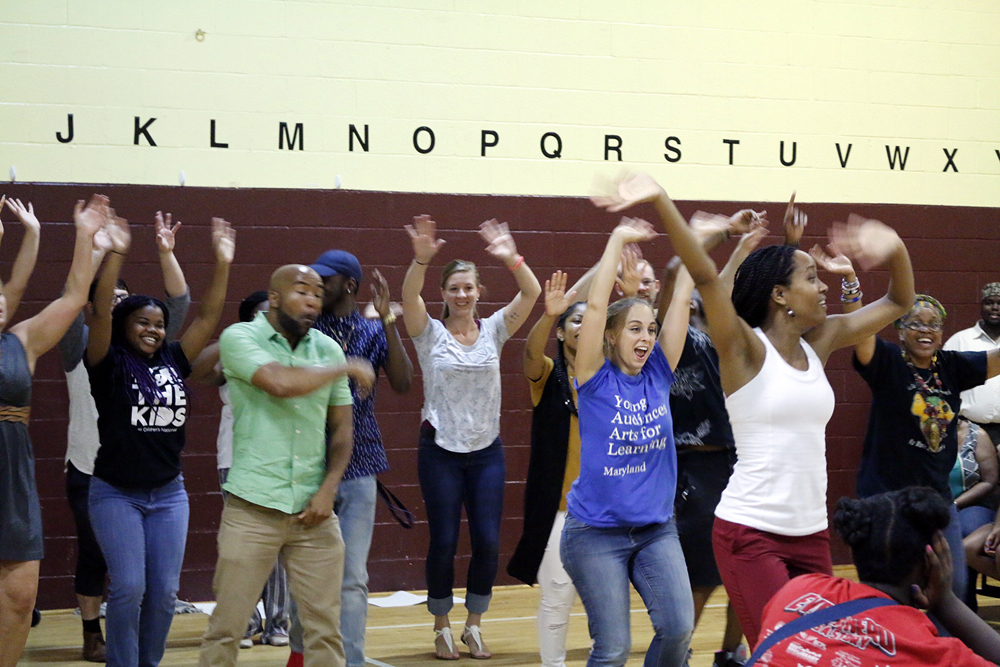 This morning, we kicked off our expanded Summer Arts and Learning Academy – a free, five week program immersing 900 City students in a variety of art forms taught by 36 locally-based professional artists. The full-day program welcomes students grades K-5, encouraging imagination, creation and expression through the arts, such as painting, songwriting, spoken word poetry, dance, piano, singing, visual art, sound production, playwriting, fiber art, and filmmaking.
Our kickoff this morning was a blast – welcoming students and their parents to the Academy's four sites with high-energy performances, live music, and vibrant interactive art demonstrations – giving them a preview of the truly unique and empowering experiences to come throughout the next five weeks.
Due to last year's success; with academic gains by students drawing from 93 different city schools—the district asked us to expand the Academy to four sites: Thomas Jefferson Elementary, William Pinderhughes Elementary, Gardenville Elementary and Fort Worthington Elementary.
Working with kids as they discover passions, refine creative processes and integrate arts in their everyday learning is an inspirational experience we and our Teaching Artists look forward to every year. We spoke with a few participating Teaching Artists about their plans and why the Summer Arts Academy is such a great opportunity for students and artists:
Scott Paynter, reggae singer:
I wanted to teach at this year's Summer Arts and Learning Academy to gain more experience working with Baltimore's greatest resource…it's children. My art form helps students express themselves through lyrics, it introduces them to cultures and people they've never encountered before, and it brings life to a classroom environment. Music is like a force of nature. It's everywhere you are if you pay attention."
Bridget Cavaiola, Baltimore Improv Group:
This is such a unique experience to provide our students with collaborative and engaging arts experiences that they may not get to during the school year. The mood and energy are contagious as you get to watch the students engage themselves in something in which they have passion."
Alden Phelps, musician:
My focus has always been on playing with words and the joy of language. Language is the foundation of how we communicate and function as human beings. Students who practice manipulating language, expanding their vocabulary, using rhymes, and counting syllables will better succeed in their regular academic work. Creative thinking opens up new pathways in our brains. There's also a wonderful freedom when a student can express an idea creatively. They synthesize their academic knowledge with skill in the arts, such as using color or figurative language, and the result is far more engaging to them."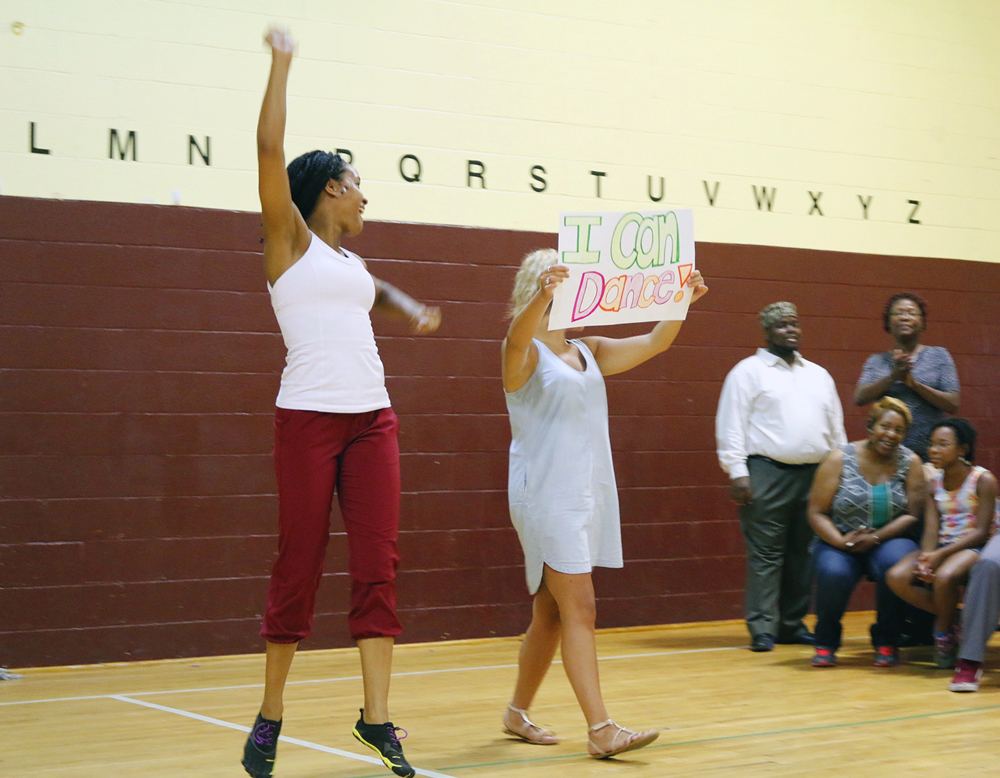 Students will imagine, create and express themselves through the arts, with a chance to concentrate on two art forms. The students even show-off their talents at Artscape, at pop-up performances in mobile art galleries around the city and at the August 5 final culminating event. We can't wait to see the students perform!
After this morning's successful kick-off event, led by teaching artists Valerie Branch and Sean Roberts, at William Pinderhughes Elementary, one parent said:
"I am just so excited to get to see my child perform soon. Seeing what the [teachers and artists] did just now, I know they are in trusted hands. It made me look at my daughter and think yes! This is going to be different, we are so excited! She LOVES art! I can't wait for the workshops too!"
Kicking off YA's Summer Arts Academy at #TJEMS with Femi the Drifish @BaltCitySchools #yamdsummer #SummerLearning pic.twitter.com/C8HwIkJ6MS

— Young Audiences MD (@arts4learning) July 5, 2016
Young Audiences' Summer Arts and Learning Academy is funded by Baltimore City Public Schools, The Abell Foundation, The Family League of Baltimore with the support of the Mayor and the City Council of Baltimore, The Alvin and Fanny B. Thalheimer Foundation and individual contributions to Young Audiences. All participants are students at a Title I Baltimore City Public School.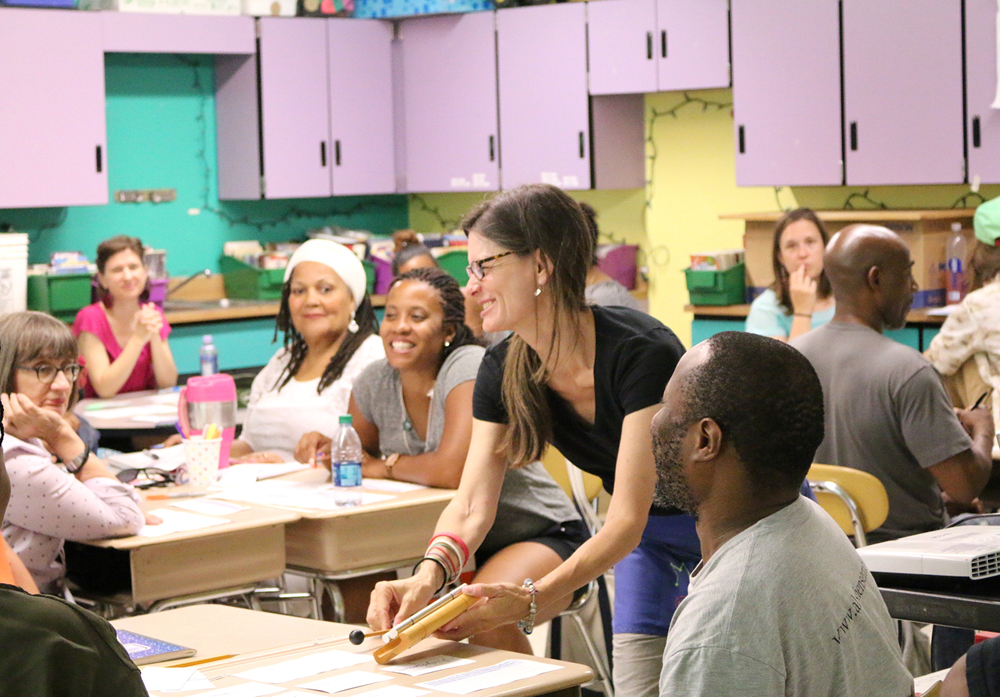 How our teachers and artists get ready for Young Audiences' Summer Arts and Learning Academy
If you were a school teacher and had just spent the last ten months in the classroom, where would you be on the 7th morning of your vacation? In bed? In your PJs on the couch? Perhaps in Ocean City? Anywhere, but a school building participating in 35 hours of professional development and gearing up for 5 weeks of summer school, right?
On the 7th morning of their summer break, 36 of our amazing Baltimore City Public Schools teachers were with Young Audiences and their 36 teaching artist partners participating in a week of professional development and preparation to teach in Young Audiences' Summer Arts and Learning Academy, which kicks off at four sites July 5. We're talking true dedication!
Whether Young Audiences is working with kids or adults, we believe learning should be creative and fun. That goes for these 36 teachers! Thankfully, Kristina Berdan, who designed this week-long training, is Young Audiences' Queen of Fun! But not just your normal fun — the intense, laugh-out-loud, creative, hard fun — that comes with joyful learning through the arts.
Let the summer fun begin: the Young Audiences at TJEMS team is stellar! @arts4learning @BaltCitySchools #BeArtSmart pic.twitter.com/HjiHEcwhex

— Eryn Lessard Sherman (@LitLeadrLessard) June 27, 2016
Case in point: Kristina wrote, sang and recruited backup dancers to perform a parody of the classic, "Summertime" by DJ Jazzy Jeff & The Fresh Prince (lyrics shared at the bottom) to welcome our teachers to the training.
When asked what inspired her to create and perform this song, Kristina said she wanted to do something special for the teachers and teaching artists. After all, they are giving up their summer break (and the rare opportunity to sleep in!) for the next five weeks to make a difference in the lives of hundreds of children who normally would not be able to afford this opportunity.
Young Audiences is asking a lot of our teachers and artists. We expect them to challenge our students AND themselves to take creative risks, try something new, and put themselves and their powerful ideas "out there," regardless of who is watching.
Some examples of how that happens: Teachers who have never tried incorporating vocal percussion into math lessons will be doing so with help from their partner musician. And dancers who have never connected dance to literacy units will be doing just that with their partner teacher. Through this training, we help all teachers and artists take risks, learn and actively collaborate to develop their craft.
Dawn Johnson, a fourth-grade teacher, said the difference in how Young Audiences develops teachers lies in creativity. "When you are creative about it, people are going to remember what you are teaching them. That is why I love this training and love arts integration. In many trainings I go to as a teacher, instructors sit and present information. They tell us what to do but don't model and show us how to do it. If you expect the world out of us, then show us what you want it to look like by modeling it. That's why arts integrated trainings are so incredible."
The training that Kristina has designed is filled with intense, thoughtful, collaborative sessions, including:
How to create a learning environment that impacts the social emotional learning of students
How to use portfolios to give students a voice in sharing work that is important to them
How to connect reading and writing exercises to students' lives
How to intentionally build community
How to create authentic opportunities for students to reflect on their work and their own creative processes
How to integrate the art authentically into literacy and math
Kristina and her team modeled how to do all of this through the arts and through powerful partnerships between artists and teachers in classrooms.
After the 35 hours of arts integration training wrapped up on June 30, our 72 Academy teachers and teaching artists walked away inspired and prepared to create a world for their students filled with creativity, meaning, connections, joy and — of course, learning! Here are some final thoughts shared by both teachers and artists on our Graffiti Reflection Wall:
To see Kristina in action, performing this song (lyrics below!) at the training, click here!
Summer summer summertime
Time to stop the summer slide
Here it is the school
Greatly transformed
Just a bit of a break from the norm
Just a little somethin' to break the monotony
Of all that hardcore school that has gotten to be
A little bit out of control it's cool to learn —
But what about the arts that soothe and move our kids
Math and literacy in the mix
Cuz we know it works so let's put on the fix
And think of the schooling of the past
Adjust the stress — let creativity blast
Artists and teachers together in time
Just put them in classrooms and lay back
and this is summertime
Chorus
School is out and it's a sort of a buzz
And back then I didn't really know what it was
But now I see what have of this
The way that kids respond to these artists
The classroom — it rocks and kids are singing tunes
And sculpting with clay and dancing through rooms
Rapping to their beats and acting on their feets
Filming and recording — all out of their seats
Here in BMore we are in four schools
All filled with arts cuz we know that's cool
Kids are reading and writing through the arts
Doing math, making art, reflecting, showing their hearts
Being assessed in many different ways
Celebrating learning each and every day
And with a pen and pad we composed this rhyme
To hit you and get you equipped for the summertime
Chorus 
Stay Connected!
Follow us throughout the next five weeks as we share daily inspiration from Summer Arts and Learning Academy classrooms!
by Ken'Niya Baltimore, Young Audiences Summer Arts Academy student
My name is Ken'Niya Baltimore. I am 13 years old and in the 8th grade at Henderson Hopkins. During the summer, my mother told me that I was accepted into Young Audiences' Summer Arts Academy. My face was puzzled because I had no idea I was even signed up. But after I started to learn more about the program, I could not wait for it to start. Before it started, I would take my 5-year-old sister to school and come home. My father was at work, my mother was in school, so I was at home alone, watching TV, bored out of my life.
Before I started the program I did not know there were celebrities here in Baltimore that should be in Hollywood with Taraji P. Henson or Beyoncé — artists like Femi the DriFish or Black Root. These were my teachers!
When I first arrived at the Academy I did not want to talk out a lot or share any ideas that I had in groups. I took poetry, theatre, and hip hop dance.  In my hip hop dance class, I had to dance differently in front of the class which I was not comfortable.  I had to realize that I need to get myself together and be more confident.  Confident.  That word helped me out a lot.  In all the classes I took I had that word in my mind — I kept telling myself that I can do it. I can do it just keep going. In dance class, I told myself I cannot do it, but I knew that, in life, I will always have to try something new so I danced a solo at the Academy's final performance!
My poetry class was my favorite. Femi the DriFish was my favorite teacher because he helped me a lot through my writing by giving me examples and showing me his awesome poems. The most challenging and rewarding thing I did in the Academy was my poem "I am Baltimore." It was emotional because of what was going on my city. I wanted to quit and switch classes but I realized I was the oldest in the class and the younger kids were having the same problem. So I told myself if you quit, they will too. So I pushed myself and everyone else, and made sure we were organized and ready to perform.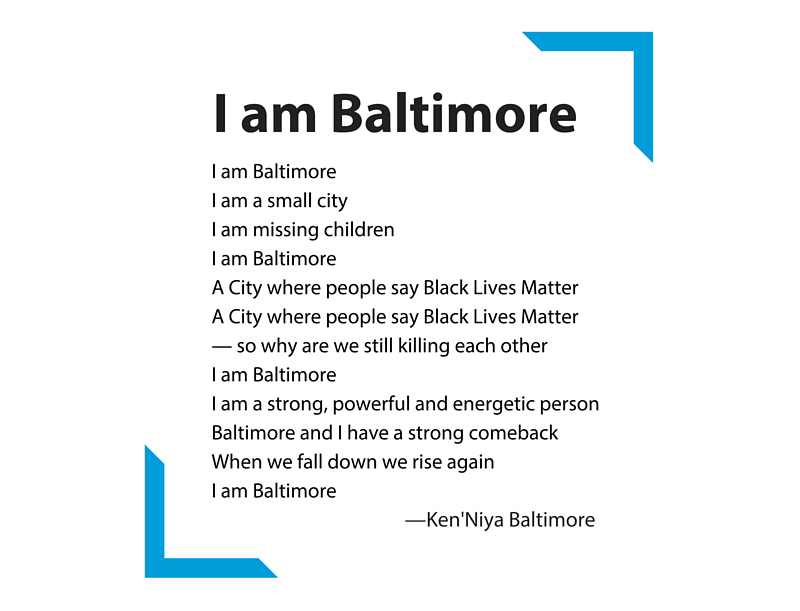 I performed that poem at Artscape.
When the program ended I did not want to leave. I wanted to cry and stay longer. I asked the teachers, "Can I come back next year and help as a youth worker?" I already knew that wasn't an option because I would be in the 9th grade and too old for the program, but I told my parents I would find a way to get back there. This experience has impacted my life so much. I now feel great about speaking to a crowd. I feel confident about my tomorrow. I am going to attend City College or Baltimore School for the Arts. I am going to be an actress, writer, producer, and lawyer…and maybe in my spare time a singer.
I hope many kids have the same experience I did at the Summer Arts Academy; it will change their lives too.
by Stacie Sanders Evans, Young Audiences/Arts for Learning Executive Director
I was reminded of my friend Deborah Bedwell, the former executive director of Baltimore Clayworks, this week when I visited my daughter Virginia's classroom to observe a workshop led by Tori Bertocci of Synetic Theater. Deborah wrote an article back in 2001 called "Measuring Joy," which detailed her journey of trying to arrive at measurable outcomes in her work while remaining true to the spirit of her organization or, as Deb put it, "not lying" to the funders who were increasingly asking to quantify the impact of Baltimore Clayworks on humanity. Deb decided the best course of action was to come up with a way to measure the joy created by touching clay. I was new to Maryland and to Young Audiences when I came across this article.
"How rebellious!" I thought and I went on my way and on my own journey of trying to establish a connection between our work and academic outcomes. Deb's evaluation tool and the article that accompanied it, has stuck with me for more than a decade—through No Child Left Behind, the adoption of the Common Core and new standardized assessments and teacher evaluations. When it came time to select a school for my own child, I ignored test results and walked through many school hallways and sat in many classrooms…simply looking for joy.
The second graders at Virginia's school are currently studying fairytales so we thought it would be a good time to bring in the Washington, D.C.-based group Synetic Theater for a classroom workshop. Synetic Theater specializes in physical theater, blending elements of gymnastics, dance, improvisation, mime, and acting. Through teaching the four elements—body, emotion, focus, and imagination—they brought different interpretations of the classic fairytale "Cinderella" to life.
"They are SO happy!" Virginia's teacher said to me. "Even the kids who aren't happy are happy." I looked at my daughter's amazing teacher, and while she is always happy, and beloved by her students and their parents, she was especially happy that morning relishing the joy she saw on her students' faces. At that moment I wished I had Deb's observation tool with me because the joy in that classroom was off the charts.
While I believe, and research shows, that the arts positively impact student achievement, I understand that part of the secret sauce of learning in or through the arts is the simple joy that it creates. The joy these students experience give teachers and parents that same feeling of joy when witnessing this act, and this in turn creates a joyful learning environment. It is in this environment that kids and adults alike are more likely to look beyond any constraints and envision—and act on—something better for themselves and each other.
Richard Deasy, the founding director of Arts Education Partnership, has told me many times, "You can't make a learner learn. It is the decision of the learner." What Young Audiences teaching artists and teacher partners do is offer approaches in which the student wants to learn. We saw that in Virginia's class of 26 students who were opting into learning at that moment because of the joy derived from physical theater.
Let's imagine something better for our children in public education –something better but something also very basic — joyful learning environments — where kids, parents, and teachers are eager to engage. YA aims to do this every year through its mission. Won't you join us in the cause?
———————————————-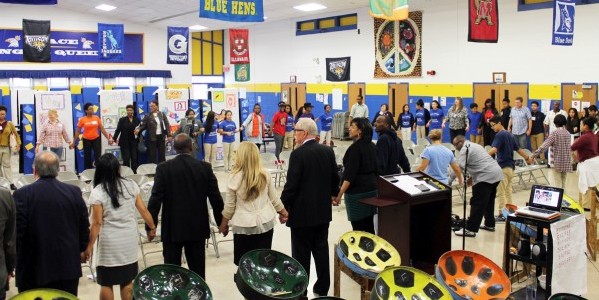 By JOHNATHON CLINKSCALES, Originally published on www.somdnews.com

In an effort to expand teaching opportunities and transform the lives of all students through the arts, Young Audiences/Arts for Learning of Maryland and Prince George's County Public Schools celebrated the launch of a new arts integration partnership on Nov. 17 during a kick-off performance at Oxon Hill Middle School in Fort Washington.
"The arts represent the ability to teach children, help children be imaginative, innovative [and] creative and I think we need that," PGCPS Chief Executive Officer Kevin Maxwell said. "[It's about] engaging the whole child and having kids able to do more than just left brain functions of memorizing and computing, [which is really important in bringing out their] creative and innovative sides."
John Ceschini, an arts integration officer for PGCPS, said the arts integration pilot program is currently offered at 41 schools in the county. Oxon Hill Middle was chosen because it reinforces education in a different way by integrating arts with the science, technology, engineering and mathematics disciplines.
"Oxon Hill [Middle] is STEAM school, which is STEM across the arts," he said. "They do a lot with the integration of science, technology, engineering and math with the arts."
For Ceschini, he supports the research related to student participation and academic achievement.
"There's a lot of research that says that the arts impact learning, improves student retention and also increases student engagement," he said. "So why wouldn't we bring something like that [which] can contribute to student achievement."
As the nation's largest arts-in-education network commemorating 65 years of service, Young Audiences of Maryland ensures all students are given the best circumstances for learning by working in partnership with schools and school districts to provide arts integration professional development for educators, according to the YA website.
"We envisioned a day in Prince George's County where every student has the opportunity to imagine, to create and to realize their full potential through the arts," said YA Executive Director Stacie Evans. "We believe that artists can be catalysts in our schools. Through their art form, they can develop new approaches to teaching the curriculum. They inspire children and they help reach some of our struggling learners. It's because the arts and the self-expression and the creativity required of the arts brings meaning to learning."
YA's Chief Innovation Officer and Education Director Pat Cruz said she is impressed with the work that PGCPS had done to restore arts education in the classroom.
"It is an honor to serve such dedicated and hard working educators who, despite all the challenges they have, are truly going above and beyond to provide their students with the best learning experience as possible," she said. "We've tried to support that work in four ways in Prince George's County. First, it's … by providing quality cultural arts programs that are connected to the curriculum and provide grant writing assistance to bring them into the schools. … Second, we're working with John Ceschini's office to provide professional development and expertise to the new arts integration schools. … Third, in partnership with New York City's American Place Theatre, we're proud to present the Literature to Life theatre experience … to discuss issues of society such as racism and inequality."
As a result of YA's efforts, Evans said more PGCPS students have benefited from the arts integration program.
"Young Audience's mission is to transform the lives and education of youth through the arts," she said. "We're very committed to reaching out to children across the state and in fact, we've reached children in every single county and impacted the education of 182,000 students."
Evans also said YA will expand its outreach thanks to Maxwell's dedication to the arts.
"This year, we're going to increase our reach by nearly 5,000 students [compared to] the year before," Evans said. "It's really because Dr. Maxwell is committed to the arts and he's creating opportunities for us to try and integrate the arts across the curriculum."
For Oxon Hill Middle School Principal Wendell Coleman, the arts integration program promotes the school's motto of PEACE — positive energy activates constant elevation.
"The partnership with Young Audiences has been a critical opportunity for our kings and queens," Coleman said. "Arts integration is a big part of our school … [and exposes them] to the beauty of the arts and what it can mean for them for a lifetime. … It's so fulfilling to come to work every single day with [a] great dedicated group of educators. Nothing happens without solid teaching, nothing. We value our teachers as much as possible."
Originally published on www.somdnews.com