What does learning look like in June? It's hot, kids are getting restless, and classes don't typically get any easier academically. Quite the opposite, in fact, for Algebra 1 students and teachers at North County High School in Anne Arundel County Public Schools (AACPS) who, in their final weeks of 9th grade, worked on teaching and understanding one of the class' most difficult concepts: Graphing Piecewise Functions.
In the past, through the Arts Empowered Minds Initiative, the Math department at North County High has enlisted a slam poet, a storyteller, and a steel drum musician to help teach Algebra 1 concepts. This year, they invited YA roster artist Christina Delgado to guide the 9th-grade students and teachers through the art of photography to produce images that symbolize points on a Piecewise Graph.
Piecewise functions have multiple equations that define different sections of a graph. One section may look like a straight line, the adjoining section may look like a parabola. Rather than having one equation that defines the graph, there are multiple equations that define the function for specific sections.
To bring this concept to life, Christina and the mathematics team took the complex math idea and made it personal. Students were asked to tell the story of their freshman year of high school and translate that story to a graph with the X-axis representing time and the Y-axis, happiness. As with life itself, happiness over time does not always look like a straight line or a steady curve—sometimes there are sharp turns and big ups and downs in short periods of time. Students started with the story they wanted to tell—the story of their school year, then worked backward to graph these stories over time and layered them over a photograph of their creation and choosing.
The students took the art form very seriously and paid close attention to Christina's advice and direction—and because the teachers participated along beside them, they were able to experience the pleasure and resonance of learning through photography. They were able to relay this experience while leading a professional development course for the rest of the math department, giving them a small taste of how integrating the arts not only helps students grasp difficult concepts in math, but helps build community and understanding in the classroom.
"It's a great way to learn how your students learn," Christina told the teachers. Mr. Kellermann and Ms. Russell recounted how much their students enjoyed working on the projects—projects that were meaningful to them. "I learned a lot about the kids I didn't know—it was cool sitting and talking with them and talking about their stories." In preplanning sessions, students wrote stories about their lives, highlighting events that had an impact on them. Teachers helped students identify symbols that could represent critical points in these stories.
The Algebra 1 teachers walked the rest of the math department faculty through the same initial exercises their students completed on the first day of the residency. Just like their students, the teachers learned to operate and care for their tools and to use them respectfully. After reviewing some of the children's final projects, talking about the choices their students made, and what elements were included to make their photographs visually interesting, the teachers set off on a scavenger hunt of sorts. They were to collect three images on their digital cameras: One of a colorful circle, one of a triangle, and the last one, showing pattern.
When their students were first handed cameras, they immediately wanted to take pictures of themselves and their friends. They quickly shifted their focus to the environment around them, however. They became observant and attentive. Now faculty members were able to see that being behind the lens requires them to look around and take note of what they are seeing—to be purposeful of what they are capturing in the frame. "I was trying to take a picture of this flower," one teacher commented, "but a person blocked the way. It was like we partnered on it. It was kind of cool."
That kind of partnership is something Christina fosters in her classroom residencies. "Actually, one of our rules is to cooperate," the artist told educators. You have to share equipment, so students have to remind each other of how to handle cameras safely and carefully, but they will also share ideas and photo-taking techniques like perspective.
The faculty returned to the classroom to share their images. Their excitement and level of anticipation while waiting for the photos to upload matched their young students. One teacher, upon seeing a colleague's photo of a circle, exclaimed, "It looks like Saturn!" As they clicked through the images together, Ms. Russell reminded them that in the classroom, reviewing the work does not signal the end of the lesson. This, too, was an opportunity to engage. "Alright guys, this is a great picture. Now how can we make it better?"
Day One: Camera Basics and Color, Line, and Pattern
The classes learned to operate and care for their tools and to use them respectfully. They then learned to identify visual art elements through the lens of a digital camera. After reviewing examples of Christina's own work, talking about the choices an artist makes in capturing images, and what makes a photograph visually interesting, students and teachers set off on a scavenger hunt of sorts. They were to collect three images: One of a colorful circle, one of a triangle, and the last one, showing pattern.
Days Two and Three: Composition, Symbolism, and a Final Image
Christina arrived with bags overflowing with curious objects, colorful mementos, magazines, and flags. Everyone was excited to sort through the treasures to find the perfect piece to symbolize a moment in their story. Their task on this day was to put that object into a specific environment and use their cameras to capture it from a point of view that would support its meaning. "People were really mindful about how they were holding their cameras and the colors they used," said the artist about students' final photos. 
Day Four: Visual Stories—Graphed
Students and teachers plotted timelines using a piecewise graph, then transferred the graph directly onto their final images. From yet another bag of goodies, the class added multimedia collage elements—stickers, multicolored transparency film, pipe cleaners, yarn—the works! "I encouraged the students to try and be creative about how they wanted to draw their line or how they wanted to tell their story a little bit deeper—maybe add some words and some embellishments to make their pictures stand out a little bit more." They were able to create some really interesting and compelling multimedia pieces. "You're seeing the graph, but you're also seeing the visual representation of the graph or the story."
Looking to the Future
Is it any wonder that positive energy and the excitement of big ideas in teaching will ripple through a school community and spark even more minds and imaginations? The math teachers at North County High School (NCHS) brainstormed many additional concepts they'd like to teach through digital photography. And the art department was so excited to see the Algebra 1 students' finished pieces that they plan to replicate this exact lesson for their art students.
As even further evidence of their commitment to arts integration, NCHS just received a $40,000 STEM + Arts Integration grant from the National Office of Young Audiences Arts for Learning to support a year-long arts integration program with their 9th-grade Algebra students and YAMD teaching artists. Christina Delgado will be traveling to Kansas City, MO this August with Lacey Sheppard, AACPS Arts Integration Teacher Specialist, and Hana Morford, YAMD Education Director of Statewide Initiatives, to take part in a Professional Learning Institute to develop the program's curriculum. We cannot wait to see the lesson plans that will emerge.
Learn more about the Arts Empowered Minds Initiative, its collective impact partners, and the community it serves by visiting artsempoweredminds.org.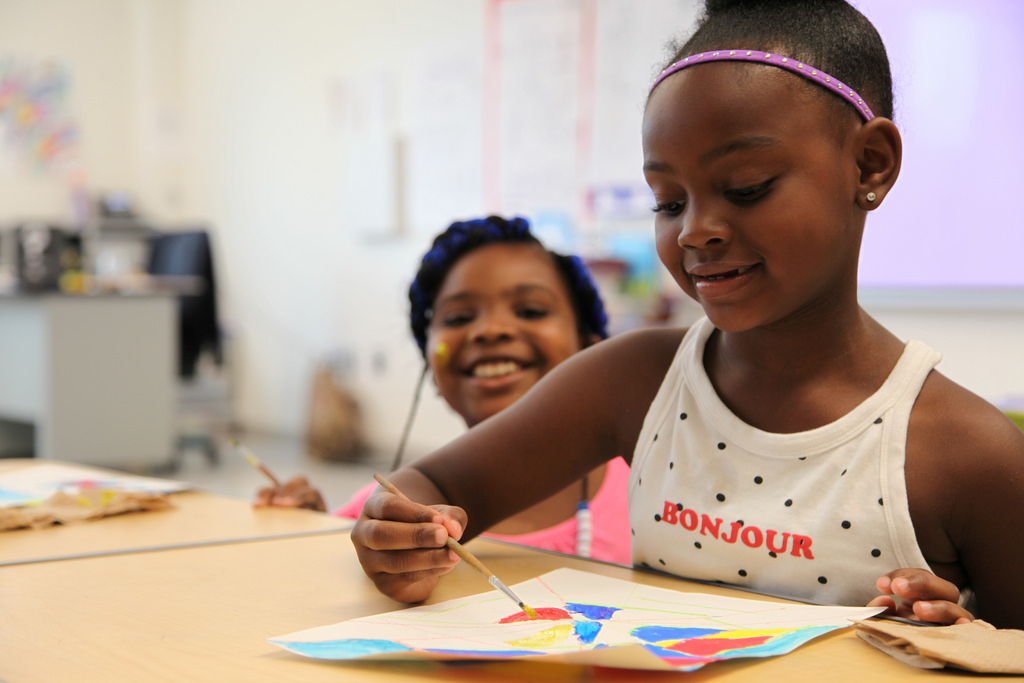 Written by Barbara Krebs,
Young Audiences volunteer and Sunburst Society member
When I was studying for exams in college, I would often create a strong visual image to help me remember test items. For example – the 6 C's of credit? Character, capacity, capital, condition, collateral, cash flow. And while these concepts didn't flow naturally through my brain, the image I created did. There was a guy (character) leaning on a crutch (condition) with a cap on (capacity) standing in front of the Capitol Dome (capital) with a briefcase (collateral) full of dollar bills (cash flow).
At the time I didn't have a name for my study method – I just knew it worked for me. Years later I can now identify this as arts integration with an emphasis on a visual learning style.
And so I felt very at home as I toured Young Audiences' Summer Arts & Learning Academy (SALA) at Lyndhurst Elementary/Middle School in Baltimore. That's because each classroom was filled with young students learning in a variety of arts-integrated formats. I witnessed drama, rap songs, textile art, drawings, and writing—all used in conjunction with classwork such as a math problem or a reading assignment.
And while I knew, and the teachers knew, that these children were involved in thoughtful, hard work here—the serious business of arresting summer learning loss—the kids were focused on how much fun learning was. For example, in the PreK classroom, YA roster artist Mama Rashida of WombWork Productions and her teacher partner, Samantha Amey, worked with the students on a basic math problem: 1 + 2 = 3. Now, of course, you can force your brain to learn this by sheer rote repetition, but let's face it. How exciting is that?
But if you illustrate it with a story about the marketplace where you must buy one fruit (fruit sellers stand here to the right!) and then move on to the vegetable stalls where you need a tomato and a carrot (veggie vendors over here, please!), you set the stage for a fun learning experience.
As the kids moved excitedly from place to place to "fill" their baskets or "sell" their wares, the teacher illustrated what they were doing on the whiteboard. With their "shopping" completed, the children returned to their seats and began to answer questions about the math problem. At this point, the teacher pretended to be confused and wrote wrong answers on the board. As the children rushed to correct her, she had them explain what was wrong, until everyone agreed that the proper answer was three.
No, this wasn't bored voices droning "1 + 1 = 2," "2 + 2 = 4." Instead, these were kids excited about math, happy to supply the correct answer to a befuddled teacher and eager to learn more!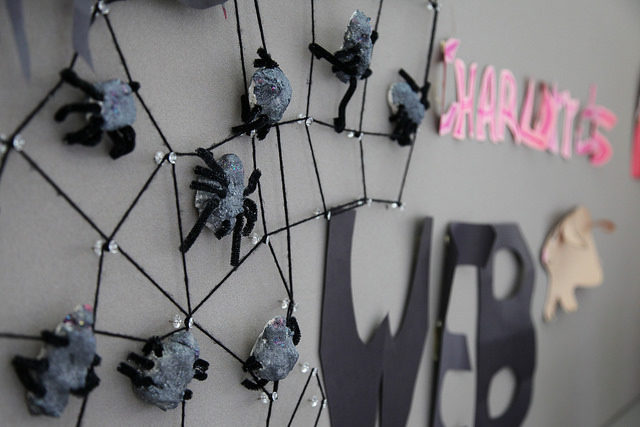 But what about English? A little later I stepped into a first-grade classroom where students were studying Charlotte's Web. Here, I found a mix of visual art and drama being used to tell the story. Several children took turns at the front of the classroom with a drawing they had made. After displaying it, they then acted out that portion in mime. Initially, the teacher set the scene, reminding the kids what was happening in the story at this point. After the child was done, the teacher asked the other students what they had observed as their classmate portrayed the scene.
Later, I noticed a bulletin board filled with tiny spiders made using a modified papier mache technique, with pipe cleaner legs. As I looked at this, one young girl came up to me and proudly told me about the paper collages they had made to illustrate what the barnyard looked like. "They're displayed outside the classroom. You have to see them!" Indeed, I did, and when I left, I enjoyed all the bright, cheery artwork that surrounded the door frame.
My next stop was a mixed class of second, third, and fourth graders who were working on both how to solve for an unknown number in a math problem and the nine's in the multiplication table. And here is where I definitely appreciated the arts-integrated approach. I remember learning the nine's and, oh, how I despised them.
But nobody seemed to hate nine's here. Maybe that's because as they chanted this portion of the multiplication table, not only did they give it a fun rap slant, but other classmates accompanied the song with percussion instruments. Why couldn't they have done that when I was in school?
My final stop was to a fourth-grade classroom where the lesson was to reinforce the basic math operations: addition, subtraction, multiplication, division. Here, too, I felt very at home, but this time it was because not only did I recognize the teaching artist, YA roster artist Femi the DriFish, who I've witnessed teaching on several occasions, but I actually recognized kids whom I had seen before. This heightened my sense of how compelling arts-integrated learning is in capturing kids' imaginations, so much so that they return for another summer of learning!
They rapped their way through a popular song remixed to describe math operations terms in word problems (equals to, divided by, times, added to, subtracted from, etc.) in preparation to shoot their own music video. As they practiced, I wondered what they would take away with them after this summer. Would they remember these lyrics and hum them in their head as they take a math quiz next year? Will they think about a marketplace full of vegetables and fruits and how math filled their baskets? Perhaps they'll draw a picture that will help them recall the story they're reading in class.
But most of all, will they remember the fun that accompanied all these math and English concepts? And that 1 + 2 = 3? I think so. And this funny little guy, leaning on his crutch with his cap, briefcase and dollar bills, standing in front of the Capitol agrees with me!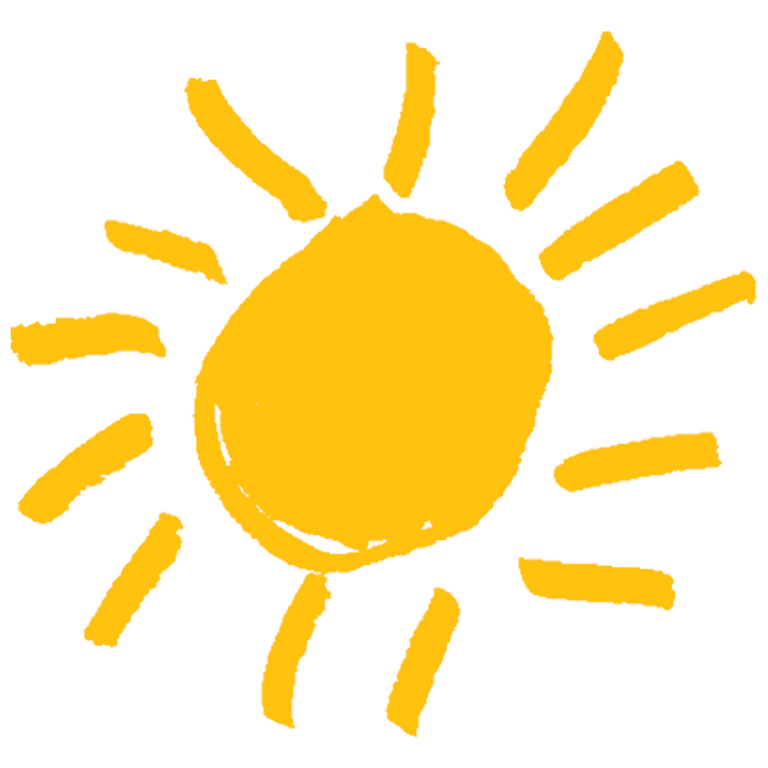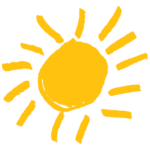 Learn more about our mission, our methods, and our future plans during a one-hour Meet Young Audiences event. In addition to hearing from the organization's leaders and getting an inside look into the amazing work we are doing around the state, one of our roster artists will share their amazing work with you and speak about how the arts complements and enriches classroom learning. Please reach out to Ingrid Murray, Individual Giving Manager, at [email protected] for more information or call (855) 245-2787. Interested in hosting your own Meet Young Audiences event? Find out more here!
At the oldest public all-girls high school in the United States, students recently had the opportunity to work with fiber artist Pam Negrin to stitch the likenesses of important, black, female scientists onto one collaborative work of art. Along with partner teacher Jennifer Becker, and with help from both the science and graphic design departments, Pam worked with Western High School students on the large project from conception to realization.
"Many of these women truly were 'hidden figures' and one of the scientists, Stephanie Hill, was a Western alumna!"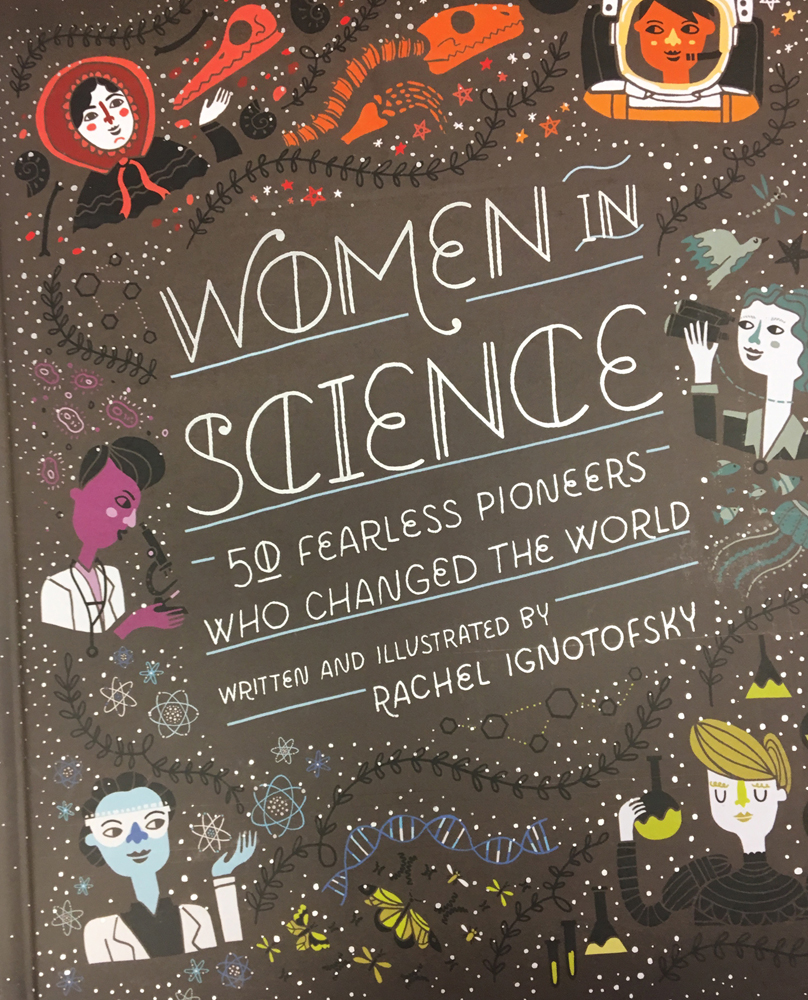 Drawing inspiration from the New York Times best-selling book, Women in Science, the group of students and teachers approached the project with reverence. "We lovingly call it our 'Women in Science Mural'," Mrs. Becker says of the artwork depicting portraits of women who paved the way for her students. "Many of these women truly were 'hidden figures' and one of the scientists, Stephanie Hill, is a Western alumna!"
Three different classes participated in this exciting project. "First, Western's lead science teacher, Ms. Washington, came up with a list of 25 women who have made important contributions in STEM fields," Mrs. Becker explained. "Graphic design students were tasked to research each of the 25 scientists, then collaborated with another group of students in a fine art class to turn these women into beautiful embroidered portraits."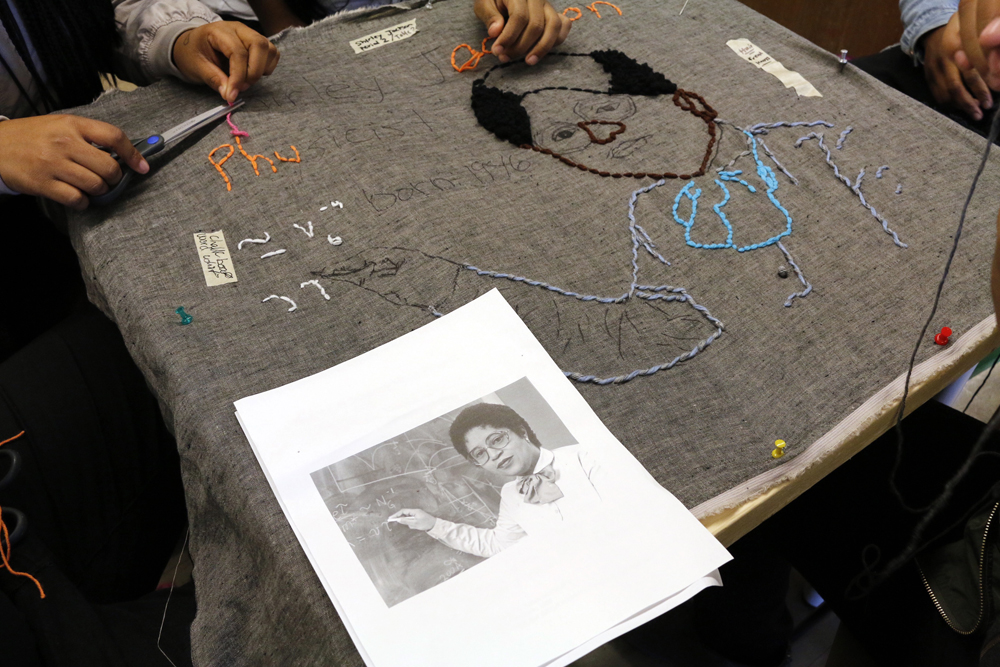 Pam taught the students how to project drawings onto fabric to create their own patterns. They learned various embroidery stitches to create different textures for hair, clothes, skin, and even a stitch for teeth! "Pam Negrin's residency was the highlight of our year. The students are eager to see their finished artwork on permanent display in the Science department."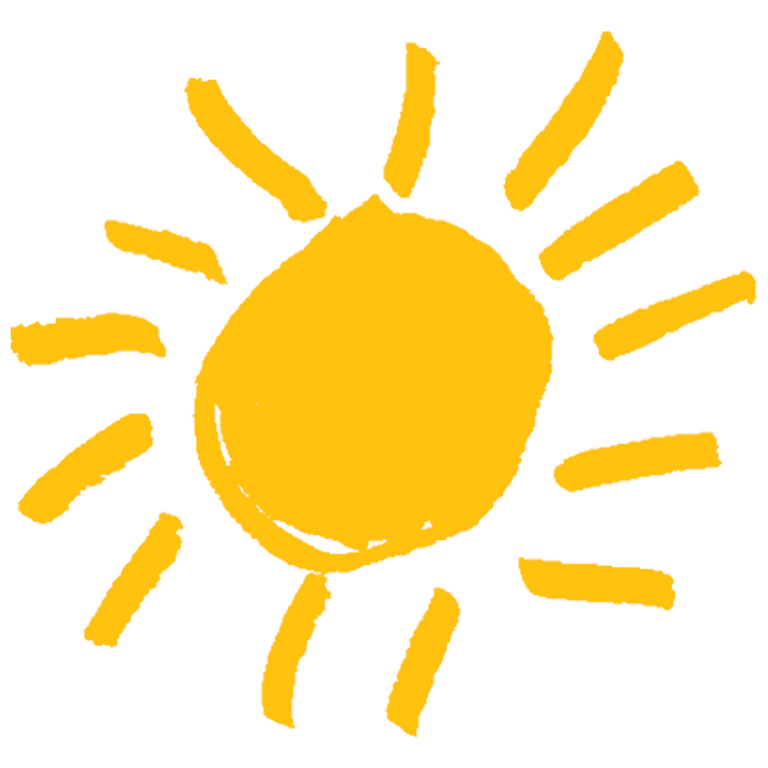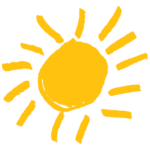 Pam Negrin's artwork includes embroidery, appliqué, drawing, collage, improvisational quilting, printmaking and sculpture. Her residencies transform classrooms into creative and collaborative handwork studios where students create something beautiful together. Schedule one of Pam's residencies for your classroom.
Baltimore students in Young Audiences Summer & Learning Arts Academy Outperform Peers
Baltimore City Public Schools students who participated in a new arts-related summer academic program from Young Audiences avoided summer learning loss and, in many cases, gained ground on their national peers in standardized testing, according to evaluations released Tuesday. The new findings showed potentially groundbreaking progress in tackling summer learning loss, a chronic challenge facing public schools.
The results, confirmed in two separate studies involving nearly 800 students, are significant because summer learning loss – particularly among students at or below poverty level – is among the most difficult challenges facing the Baltimore school district and other high-poverty schools across the country. During summer, students typically fall below where they ended the previous grade, setting them back as they start a new school year. In fact, a 2013 National Summer Learning Association (NSLA) survey of 500 teachers found that 66 percent reported the need to spend three to four weeks re-teaching students course material at the beginning of the year. Another 24% reported the need to spend five to six weeks doing the same.
"City Schools has enjoyed a great partnership with Young Audiences, not only during the school year but also the past two summers," said Dr. Sonja Brookins Santelises, chief executive officer of Baltimore City Public Schools (City Schools). "During the summer, Young Audiences reinforces key math and reading concepts through the arts and creative activities – and we're pleased with the results we've seen. When students participate in summer learning programs that help them move ahead or reduce learning loss, they start the school year off stronger."
The Young Audiences Summer Arts & Learning Academy (SALA), run by the Baltimore-based arts-in-education nonprofit Young Audiences of Maryland in partnership with City Schools, was free for students and held at four sites across the city: Gardenville Elementary, Thomas Jefferson Elementary/Middle, William Pinderhughes Elementary, and Fort Worthington Elementary/Middle. Eighty-eight percent of the participating students were from high-poverty Title I schools.
"These results were a pleasant surprise given that we generally expect that students will lose ground over the summer," commented Dr. Marc L. Stein, Associate Professor at the Johns Hopkins University School of Education, who conducted a separate program evaluation for Young Audiences which looked at participating students' academic skill and social-emotional development. "The Young Audiences summer program combines many of the best practices of summer learning programs and appears to be a promising model. These findings deserve to be investigated more rigorously to find out how and for whom the program appears to be working."
"This is not your typical summer school program," said Stacie Evans, Executive Director of Young Audiences. "We taught literacy and math through the arts every day and instruction was collaboratively taught by teaching artists and teachers specifically trained in arts-integration methods. If you walked into one of our classrooms, you might have seen students using hip hop music to help solve word problems in math, or creating dances to summarize and sequence main events in a story."
The Baltimore City Public Schools evaluation found:
For math, statistically significant results showed that students in grades 3-5 who regularly attended (defined as attending at least 75% of the program) the SALA improved 1.8% percentile points in national student rankings on i-Ready standardized testing from the spring of 2016 to the fall of that year. That compares to a decrease of 2.8% percentile points for city schools students who did not attend any summer programming.
In reading, SALA students in grades 3-5 with regular attendance fell only .8% percentile points while students who did not attend any summer programming fell 2.1 percentile points upon returning to school in the fall.
Results for all grade 3-5 students regardless of attendance rate showed SALA attendees falling just .3% percentile points in math and .7% in reading. These were significantly smaller losses than students with no summer programming (down 2.8% in math, down 2.1% lost in reading).
In literacy, only 3% of the students in grades K-2 attending SALA did not meet their benchmark goal (the empirically derived target score that represents adequate reading progess1) on the standardized DIBELS assessment in the fall after returning to school compared to 8.1% of students not attending any summer programming not meeting the benchmark.
Young Audiences external program evaluation found:
79% of students who attended at least 75% of the program and who took pre- and post-tests had a positive change from the first to the last week of the program on a curriculum based measure of mathematics.
Approximately 60% of students who attended at least 75% of the program and who took pre- and post-test writing prompts showed positive change in their structure and content of their writing.
71% of students who attended 75% of the program and were administered pre- and post-assessments showed growth in at least one out of three social emotional competency areas over the course of the program. The social emotional competencies studied were relationship skills, self-awareness, and goal directed.
"The arts offer an extraordinary opportunity, particularly during the summer, to reignite the joy of learning and to set young people on the right course to start the school year strong. These impressive results from Young Audiences mirror findings of the landmark Wallace Foundation study showing that elementary school students with high levels of attendance in high-quality, voluntary summer learning programs can experience benefits in math and reading," commented Matthew Boulay PhD, National Summer Learning Association founder and interim CEO.
Eric Harrell, father of 9 year-old Academy participant, Aria Harrell, said "Before this academy, I could tell that my daughter was struggling in math. By using the arts she was able to learn math in a different way-a way that worked for her. She has so much more confidence in her math class."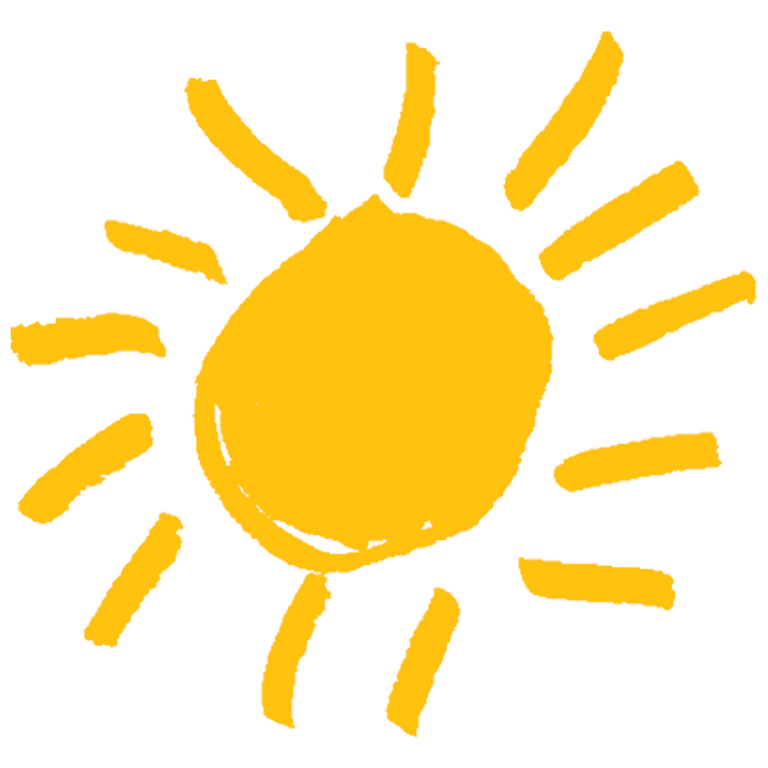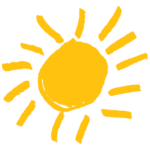 1 "Dibels Next Benchmark Goals and Composite Score, " Dynamic Measurement Group, Inc. (December 1, 2010). https://dibels.uoregon.edu/docs/DIBELSNextFormerBenchmarkGoals.pdf
Links to complete City Schools and Young Audiences Evaluations:

YAMD evaluation
Young Audiences' Summer Arts & Learning Academy is funded by Baltimore City Public Schools, The Abell Foundation, The Family League of Baltimore with the support of the Mayor and the City Council of Baltimore, The Alvin and Fanny B. Thalheimer Foundation and individual contributions to Young Audiences. All participants are students at a Title I Baltimore City Public School.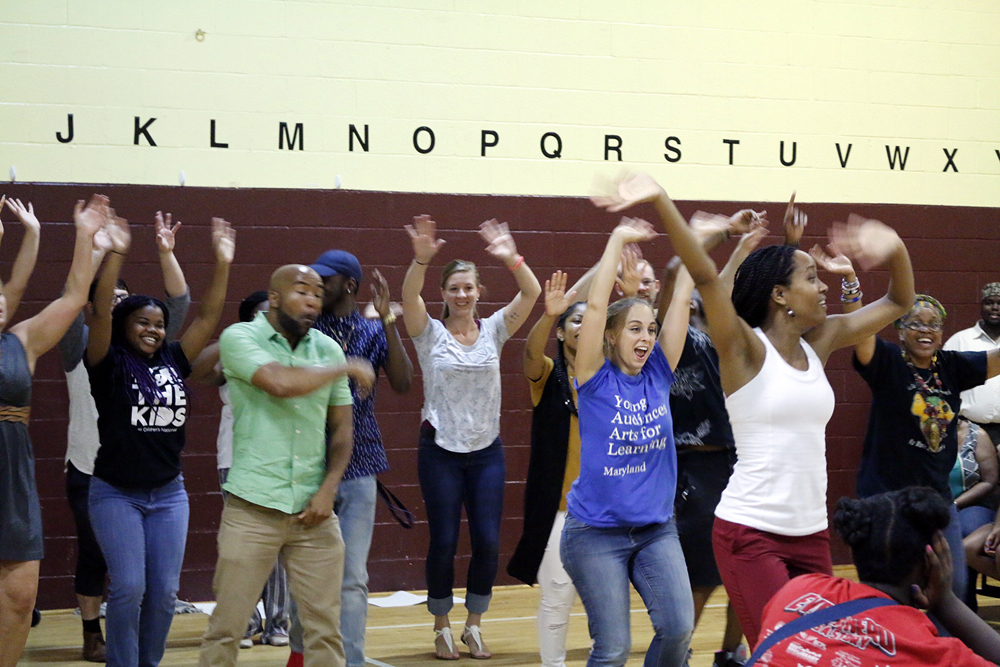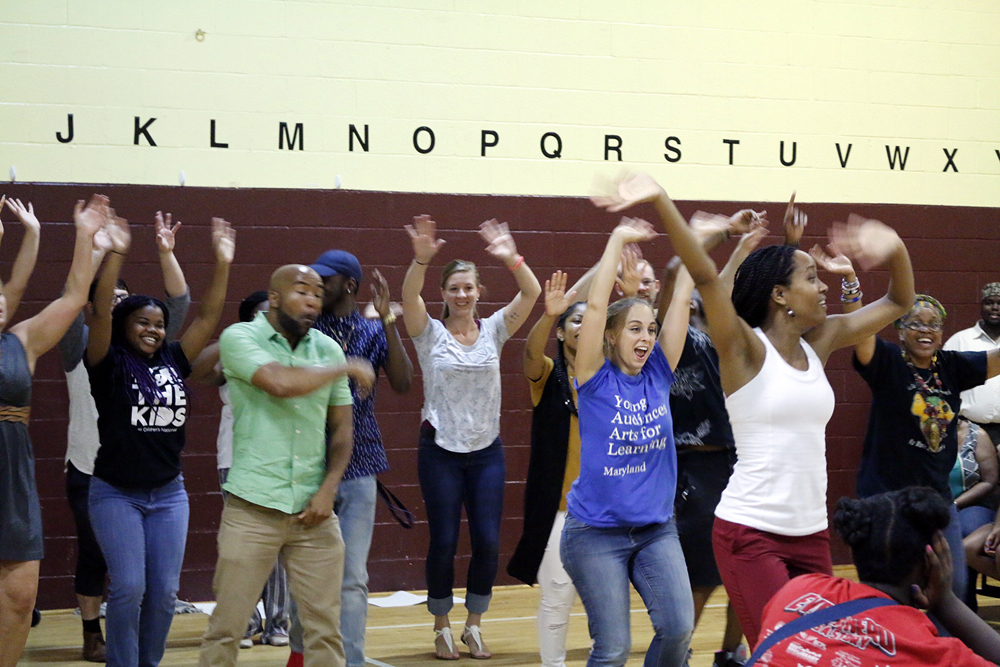 This morning, we kicked off our expanded Summer Arts and Learning Academy – a free, five week program immersing 900 City students in a variety of art forms taught by 36 locally-based professional artists. The full-day program welcomes students grades K-5, encouraging imagination, creation and expression through the arts, such as painting, songwriting, spoken word poetry, dance, piano, singing, visual art, sound production, playwriting, fiber art, and filmmaking.
Our kickoff this morning was a blast – welcoming students and their parents to the Academy's four sites with high-energy performances, live music, and vibrant interactive art demonstrations – giving them a preview of the truly unique and empowering experiences to come throughout the next five weeks.
Due to last year's success; with academic gains by students drawing from 93 different city schools—the district asked us to expand the Academy to four sites: Thomas Jefferson Elementary, William Pinderhughes Elementary, Gardenville Elementary and Fort Worthington Elementary.
Working with kids as they discover passions, refine creative processes and integrate arts in their everyday learning is an inspirational experience we and our Teaching Artists look forward to every year. We spoke with a few participating Teaching Artists about their plans and why the Summer Arts Academy is such a great opportunity for students and artists:
Scott Paynter, reggae singer:
I wanted to teach at this year's Summer Arts and Learning Academy to gain more experience working with Baltimore's greatest resource…it's children. My art form helps students express themselves through lyrics, it introduces them to cultures and people they've never encountered before, and it brings life to a classroom environment. Music is like a force of nature. It's everywhere you are if you pay attention."
Bridget Cavaiola, Baltimore Improv Group:
This is such a unique experience to provide our students with collaborative and engaging arts experiences that they may not get to during the school year. The mood and energy are contagious as you get to watch the students engage themselves in something in which they have passion."
Alden Phelps, musician:
My focus has always been on playing with words and the joy of language. Language is the foundation of how we communicate and function as human beings. Students who practice manipulating language, expanding their vocabulary, using rhymes, and counting syllables will better succeed in their regular academic work. Creative thinking opens up new pathways in our brains. There's also a wonderful freedom when a student can express an idea creatively. They synthesize their academic knowledge with skill in the arts, such as using color or figurative language, and the result is far more engaging to them."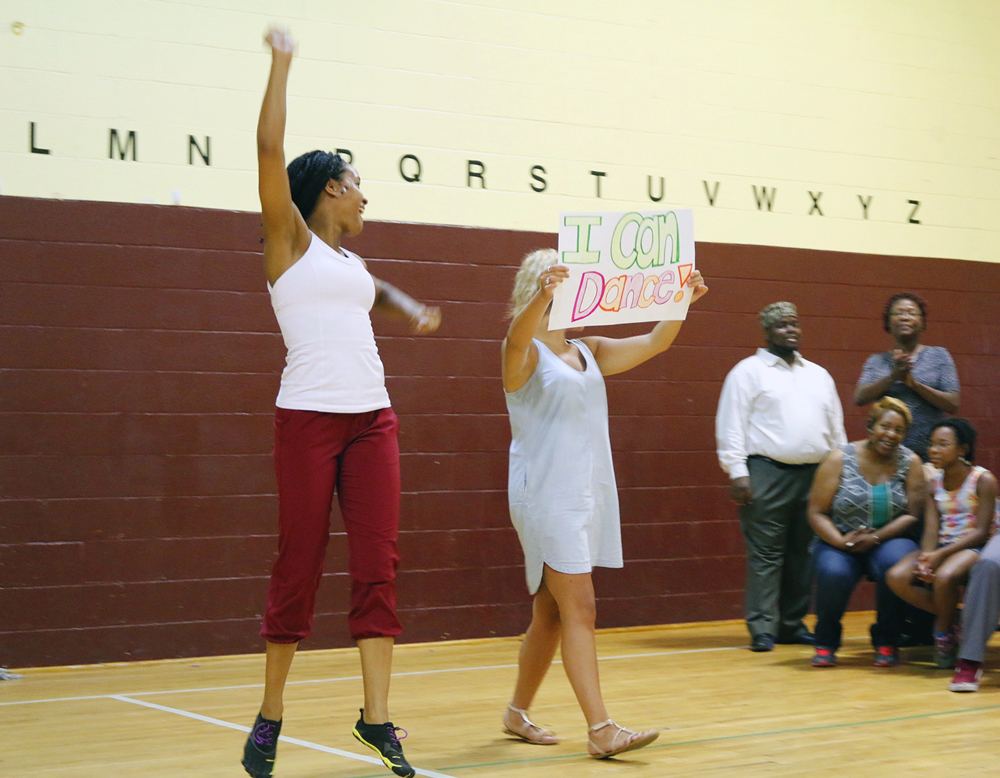 Students will imagine, create and express themselves through the arts, with a chance to concentrate on two art forms. The students even show-off their talents at Artscape, at pop-up performances in mobile art galleries around the city and at the August 5 final culminating event. We can't wait to see the students perform!
After this morning's successful kick-off event, led by teaching artists Valerie Branch and Sean Roberts, at William Pinderhughes Elementary, one parent said:
"I am just so excited to get to see my child perform soon. Seeing what the [teachers and artists] did just now, I know they are in trusted hands. It made me look at my daughter and think yes! This is going to be different, we are so excited! She LOVES art! I can't wait for the workshops too!"
Kicking off YA's Summer Arts Academy at #TJEMS with Femi the Drifish @BaltCitySchools #yamdsummer #SummerLearning pic.twitter.com/C8HwIkJ6MS

— Young Audiences MD (@arts4learning) July 5, 2016
Young Audiences' Summer Arts and Learning Academy is funded by Baltimore City Public Schools, The Abell Foundation, The Family League of Baltimore with the support of the Mayor and the City Council of Baltimore, The Alvin and Fanny B. Thalheimer Foundation and individual contributions to Young Audiences. All participants are students at a Title I Baltimore City Public School.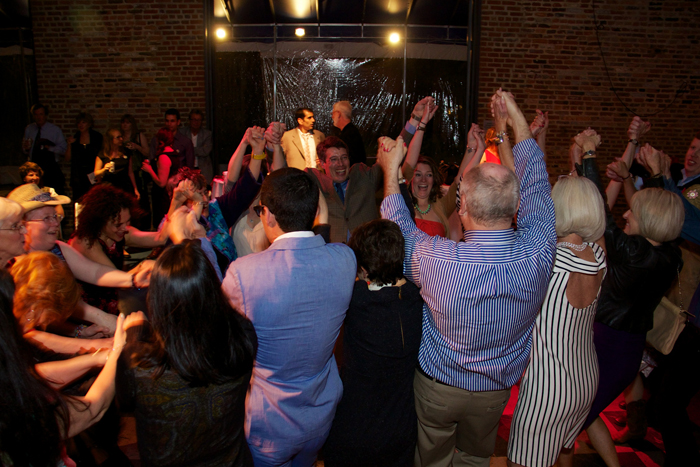 Taste the Arts X:
An evening of performance and culinary art!
Friday, May 6 at the Hippodrome Theatre in Baltimore
The lineup for our 10th annual Taste the Arts Fundraising Gala is set! We've put together another fantastic evening featuring award-winning artists and top culinary talent in Baltimore.
The best part? When you buy your ticket, you support Young Audiences' programs and mission to bring high quality, low-cost arts experiences to Maryland schoolchildren! Last year we delivered arts experiences to 183,153 students in Maryland. With your ticket purchase, we can keep it up – and do even more.
At Taste the Arts, we'll transform all three levels of The Hippodrome Theatre into a celebration of the arts through live performances and interactive arts experiences, with food and drink served on all three floors. Here's a taste of what to expect:
Taste delicacies from 25 restaurants:
Absolutely Perfect Catering
Alma Cocina Latina
Argosy Café
Baltimore Waffle Company
Blackwater Distilling
Blue Pit BBQ
Brio Tuscan Grille
Charm City Cakes
Charmington's
Chiapparelli's
Clavel
Gertrude's
Golden West Café
Heavy Seas Alehouse
La Cuchara
Maggie's Farm
Mother's
Teavolve
The Charmery
The Food Market
The Hipp Cafe
The Local Oyster
The Oceanaire
The Scratch Mill Kitchen
Tio Pepe
Wine from Noble Vintners
Beer from Union Craft Brewing
On the menu from Clavel is Cochinita Pibil, a traditional Mexican slow-roasted pork dish, with a side of Hex Ferments special slaw. The tapas-inspired menu from La Cuchara features Charred Broccoli Pintxo and Pickled Mushroom Pintxo. The Local Oyster will be shucking out sustainably farm-raised raw oysters. Maggie's Farm is serving chicken liver pate with fig jam on baguette and Heavy Seas Alehouse brings it home with Smoked Brisket Mac & Cheese. On the sweet side, Baltimore Waffle Co. will serve up Belgian Liege Waffles and Gertrude's presents a twist on a Baltimore classic with its Berger Cookie Cheesecake. Local winery, Noble Vintners, has graciously donated wine, and Union Craft will be on hand, offering their award-winning brews!
Don't miss 9 live performances and interactive art demonstrations, including: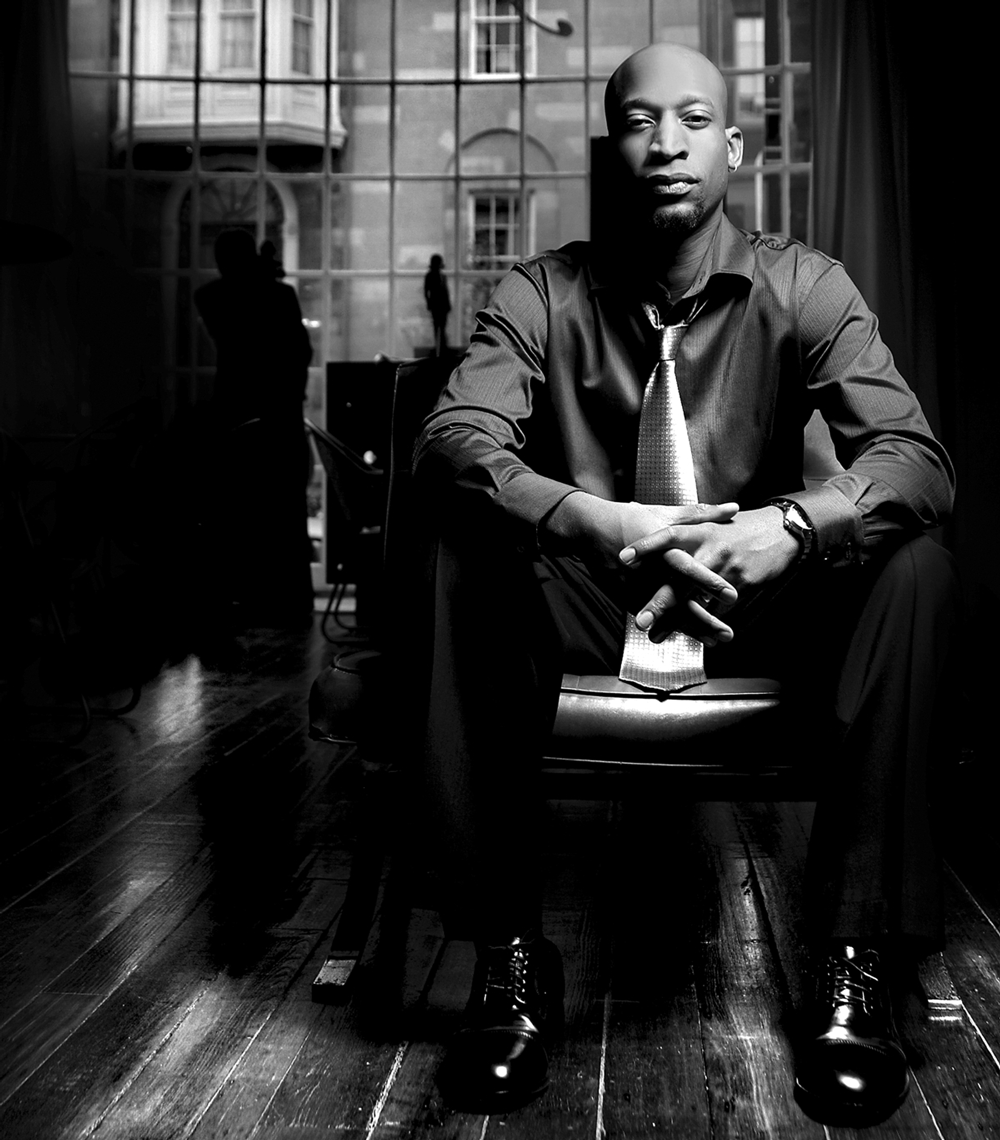 A collaborative music production composed and directed by Wendel Patrick, YA Artist and 2015 Baker Artist Award Winner, and performed by Peabody Institute musicians Jahi Alexander, Blair Skinner, Louna Dekker-Vargas, and Yoshi Horiguchi and YA artists Max Bent, Wendel Patrick, and Jamaal Collier—2016 Artist of the Year.
I don't want to give away TOO much. But at Taste the Arts, I'll be working with an arrangement from one of my favorite hip hop producers." —Wendel Patrick, 2015 Baker Artist Award Winner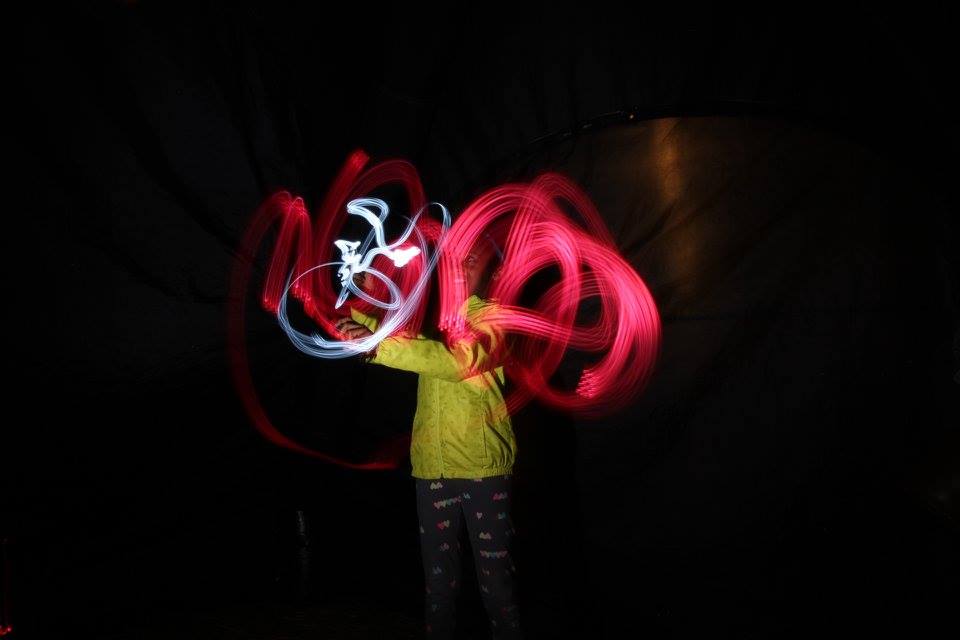 Interactive "light painting" with maker-educators FutureMakers (fresh from Light City!)
Get ready for light painting with LED brushes at Taste the Arts! You'll even be able to email your creation home!" —Matt Barinholtz, FutureMakers

Indian classical dance performance by NRITYA
I have had the opportunity to be a performer at several Taste the Arts over the years, and I am excited to be a part of the 10th Taste the Arts gala," she said. "When my students perform with me at the gala, it is a wonderful experience for them as they get to showcase their talent and culture through their performance to the guests. It is almost as if they are cultural ambassadors." —Lakshmi Swaminathan, NRITYA, as quoted in the article "Tasty fundraiser hits the Hippodrome" on Avenue News.com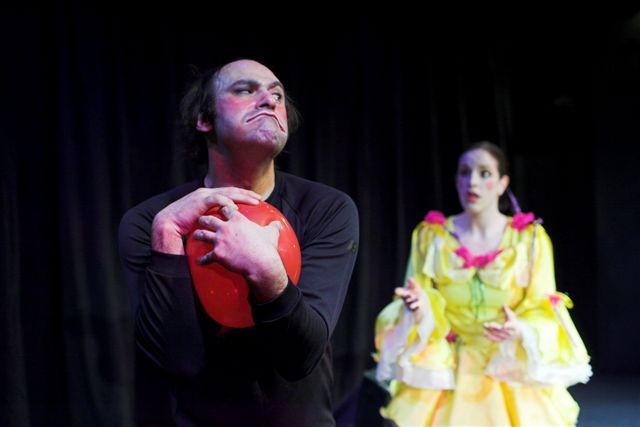 Pantomime theatre from DC's award-winning Synetic Theater
The Magic Balloon is a series of hilarious sketches synthesizing music, ballet, clowning, and audience participation. At Taste the Arts, you'll discover the art of acting without words and open the door to your imagination. 'Balloon' tells a wonderful story of a traveling actor and his magical trunk of tricks and toys." —Tori Bertocci, Synetic Theater
Plus:
Acoustic roots and blues music by Curtis Blues
Screen painting with John Iampieri
Performances by Thomas Jefferson Elementary/Middle School's String Ensemble and Kindergarten ballet dancers
Kevin Martin of Rockcreek Steel Drums performing with students from the Holistic Life Afterschool Program at Robert W. Coleman Elementary School
Taste the Arts also includes a live and silent auction with one-of-a-kind items and experiences and an awards ceremony honoring Maryland's arts-in-education leaders, including 2016 Artist of the Year Jamaal Collier, who has more than a decade of professional experience facilitating Hip Hop workshops and live performances across the state.
"I'm thankful to have an effect on kids' lives and for the effect they have on me. Every human has talent. YA helped me to build skill within that talent. I have become a better artist because of YA." —Jamaal Collier, 2016 Artist of the Year
Tickets are only $100 and ensure high-quality art experiences for Maryland schoolchildren. We're expecting hundreds of artists, educators, and arts supporters in attendance and hope to raise $150,000. Get your tickets now!
—
Can't make it to Taste the Arts?
You can still be part of our fundraising efforts by bidding on some fantastic items in our online auction—happening now through Thursday, May 5. There are still a bunch of great items available with low or no bids, and several new items were just added this week!
In our June smART Tip, Young Audiences Chief Innovation Officer Pat Cruz shows you how to make a book out of one piece of 8.5×11″ paper. Press play to get started and learn how this arts enrichment exercise can be used in any classroom!
smART Tips is a monthly video series sharing tips for educators who are interested in new, creative ways to use the arts in their classroom with students. See all smART Tips to date here. Interested in a specific topic? Let us know!
By Jessica Porter, Young Audiences Program Director
Tuesday morning in Baltimore began with a somber tone. As community members cleaned up our streets, led peaceful demonstrations, and opened their doors to their neighbors who needed a place to go, reflect, and process​, something beautiful began to happen​.
Early on in the day, I was struggling to find ways to productively volunteer. Despite our initial frustrations, the Young Audiences staff worked collaboratively with each other and with our artists to ​identify ways to positively affect the lives of quite a few people in meaningful, creative, and important ways throughout the day.
Young Audiences​'​ musician Kevin Martin volunteered to provide his Steel Drum Experience program, with children and volunteers who were spending the day at The 29th Street Community Center​. ​Our very own Chief Innovation Officer​ Pat Cru​z​ and several Young Audiences staff ​partnered with ​puppeteer Michael Lamason​ to get arts activities, such as mural painting​, puppet making,​ and a free puppet show, off the ground at Black Cherry Puppet Theater.
This doesn't even touch on the ​powerful work our artists were doing on their own! ​In a 10-minute span of​ the ​local ​news​ Tuesday evening​, I ​saw at least four different artists I've worked with in some capacity​ during my time​ at Young Audiences right in the epicenter of the healing taking place in our city.​ ​​Having long been active members of the communities in which they live,​ ​many of our artists are poised to lead the change that ​our city deserves.
When Kevin​ called me to say he was on his way to the 29th Street Community Center, I ​decided to come along. There were only about a dozen students at the center, and probably just as many volunteers, but s​eeing the smiles on those kids faces was the hope that I needed​​. I could tell ​the experience provided a​ much needed ​spark for the other adults too. ​The students​ chose to​ name our band ​"Monkey Kids." Though we had only​ ​40 minutes​ ​together​, at the end we performed a rough rendition of the Toots and the Maytals' song "Monkey Man"–and everyone walked away​ ​​beaming​.​
A​cross town at Black Cherry Puppet Theater, more than 30 kids and parents gathered to draw, paint, and create their own puppets before a free puppet show mid-afternoon. ​This was a true community effort, as ​​artists donated their time​ and​ volunteers ​contributed food and labor​.​
We've all got a lot of work to do in order to see the change our city needs​, but I am more confident than ever in the transformational power of our work, and thanks to my experience,​ I am once again​ hopeful for our city's future.
In March's smART Tip, Young Audiences visual artists and STEAM experts FutureMakers show how students can use simple and affordable LEDs to make sculptures that light up! Press play to learn more:
[youtube https://youtu.be/TkNZsA-92SU]
smART Tips is a monthly video series sharing tips for educators who are interested in new, creative ways to use the arts in their classroom with students. See all smART Tips to date here. Interested in a specific topic? Let us know!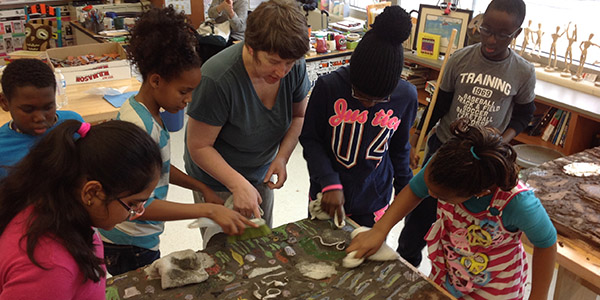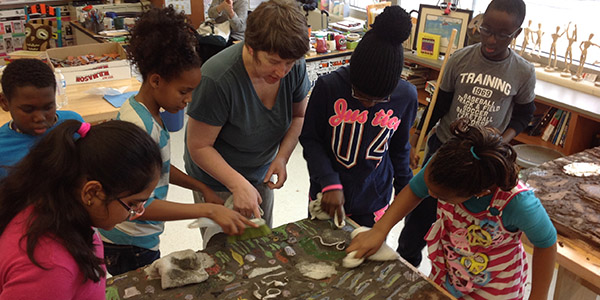 By Lori Mellendick, fifth-grade art teacher at Ducketts Lane Elementary
This December, my fifth-grade students gathered around a table functioning as young archaeologists, researchers, and artists. Their collaborative clay mural sat before them covered in grout waiting to be exposed. As my students began to buff the dried grout away, the ceramic animals they sculpted and arranged in the mural earlier in the fall began to pop through. My class had been working toward this moment since Young Audiences visual artist Amanda Pellerin first arrived as our artist-in-residence in October.
The massive four-by-eight-foot panels of the mural took up the entire floor. I didn't realize how busy my classroom could be as we built something so large. Slowly, a vast food web stretched across the mural revealing the entire habitat network of the Chesapeake Bay.
On this final culminating day, my students experienced what we like to call their "Aha!" moment. They took a step back and discovered harmony behind their mural as a collaboration. The looks on their faces expressed the "now we get it" type of feeling. They ended by celebrating each other by giving and receiving compliments of their work. The positive energy in the room was out of control!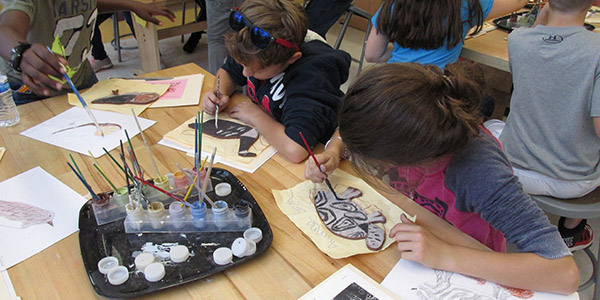 In October, my students had spent five days conducting research of Maryland animals surrounding the Chesapeake Bay as a theme. They built an understanding of how these animals survive depending on their diets. The students also investigated the Chesapeake's surrounding habitat by studying the water cycles, plants, and local natural resources. In order to display these facts on a visual web, the students had to be imaginative. This is where Amanda's expertise came in. Amanda guided students through the necessary steps to creatively assemble this piece of work.
There were times when kids pondered whether or not they should take an artistic risk by making verbal decisions in front of a group. When energy subsided, some surprising moments occurred when a few particularly shy students stepped up to the plate and made executive decisions for the group. It was a wonderful chance for students to express creativity in ways that they didn't expect to, especially within the subject of science.
I wanted to find a meaningful residency that would integrate the arts into the subject of science. I knew that this was the perfect opportunity to find a project that could cover environmental research in a creative way. Knowing Amanda's experience as a Young Audiences roster artist, I knew that the kids would get a lot out of the program.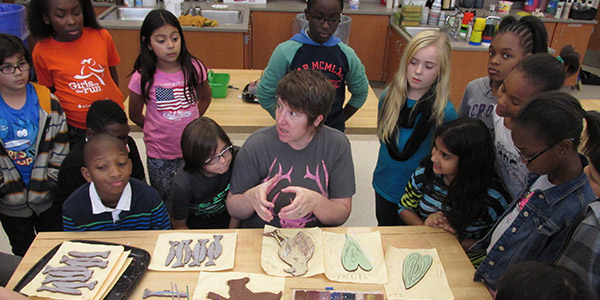 It was important to bring in an outside artist because it gave some of our teachers an understanding of how the artistic process works. Teaching children artistic behaviors is important because it demonstrates tasks such as researching, modifying, and executing that energy into a product. It doesn't work like a magic trick where *poof*, a beautiful piece of artwork suddenly appears. It takes work. It's similar to the scientific process. You formulate a hypothesis, test your theories, and then provide a conclusion statement in the end. In this case, our conclusion was a mural that demonstrated a deeper understanding of the Chesapeake Bay.
Using a tactile form such as clay, gave students a substantial gift in the end. Since these fifth graders will be going onto middle school very soon, I wanted to give them an opportunity to leave their mark upon the school. In April, there will be an unveiling of the mural in a reserved space across from a beautiful fountain. Strong light filters into this area which will give the mural the perfect spotlight that it deserves. We can't wait to put it up!
When you are studying something across the board of a curriculum, it resonates with children. It hits on so many different content levels. These experiences give so much more meaning to the students than you would expect. I immediately go back to my own experiences and remember the impact that resident artists had upon me in school. I wanted to give my students that same opportunity.
Learn more about Amanda and her programs for schools at yamd.org.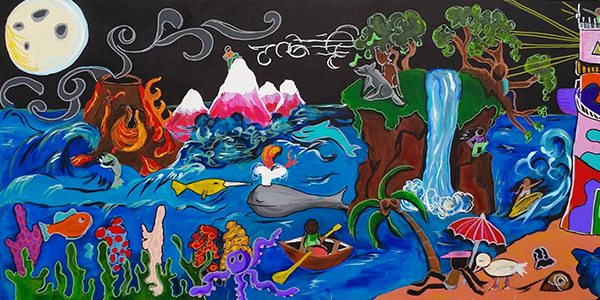 Photos and content were originally posted on Daneytt Tucker's blog "Daj'zha Vu" here and here. 
This fall, Young Audiences visual artist Danyett Tucker worked with John Hanson Montessori middle school students to create a mural that now brightens their school hallway.
The theme for the eight, two- by four-foot wood panels is "Earth's Treasures." Danyett explains how the project began:
"I Googled "earth's treasures" and found [the poem] 'A Lunar Lament' by Ann Pedtke. After I read the poem to the class for inspiration, I asked them to imagine that they were the moon looking down upon the earth, marveling at its treasures. What treasures would make you a jealous moon? They came up with some great sketches, which I pieced together into our mural composition, all from the moon's perspective."
The four week-long residency was a powerful experience for all involved.  Danyett writes, "I am so proud of the students at John Hanson Montessori. They are creative, focused, and fun! They made me feel like a part of their family."
Read more about this residency (and see photos from all stages of the project!) on Daneytt's blog "Daj'zha Vu" here and here. 
By Cyan McMillian, seventh-grade student, Windsor Hills Elementary/Middle
My name is Cyan McMillian and I am a seventh grader at Windsor Hills. I'd rather throw a football than paint my nails (seriously). I felt like a free spirit until my tenth birthday–which was the worst day ever. I was excited but made the mistake of not bringing enough cupcakes for the whole class. One girl–the drama queen–decided to take out her frustrations on me. She waited until we got in the cafeteria and took a mixture of yogurt, milk, juice, and water and poured it over my head in front of everyone. On my birthday! Everyone who saw it laughed. Even the adults. I was so hurt and embarrassed that I ran out of the cafeteria in tears.
I never wanted any friends after that. The more I tried to be myself the more I would get picked on. Bullies targeted me for all the ways that I was different–my weight, my clothes, and my love for school.
My parents signed me up for the Baltimore City summer learning academy, the summer before middle school started. I like math and science, but I was most interested in the art classes provided by Young Audiences. See, I don't get to enjoy the liberties of art during the school year. Having art every day during the summer was a treat because I got to make new friends, I learned how to use the color wheel, how to make 2D pictures become 3D pictures.
Watch Cyan share her story at Young Audiences' Impact Breakfast event earlier this month!
My art class was taught by Young Audiences teaching artist, Danyett Tucker. She played a song by Lauryn Hill called "Everything is Everything," and asked us to illustrate what the lyrics meant to us. I love that song. It was like math because my hands and brain were working at the same time to solve a problem. I was able to express myself without being judged in a way that was fun and challenging. I learned from Ms. D that there is no "right" or "wrong" when it comes to art.
Ms. D believed in me and gave me the confidence to believe in myself. She let me come to her when I needed someone to talk to and gave me helpful advice when I was stuck. I was free to be who I am again, which made me feel like my old happy-go-lucky free-spirited self.
Ms. D inspired me to keep drawing after the program was over. My dad loves to draw and after that summer we started drawing together. When I found out the summer program was going to happen again this summer, I found out where Ms. D was teaching and signed up. This summer was even better because not only did I get art with Ms. D, other artists also helped teach the science and math classes. I learned how ratios relate to music and how dance movements connect with science.
In Ms. D's class, we created a mural that's displayed here today illustrating Maya Angelou's poem, "A Brave and Startling Truth." The poem was confusing at first but the more we read it as a class it became easier to understand and inspired me to speak out about the positive and negative things that happen around me. I was able to use my voice through illustration again. I attended this program every single day and now I have two murals in my portfolio.
Now when I feel like I have something to express but don't know how to say it, I draw it out. Thanks to Young Audiences, I have learned a lot about myself. I'm more observant and I know what a real friend is. I know who I am. So what if I'm not a girly girl, I'm fast and I can handle my business. When they call my clothes trashy, I don't let it bother me because their shiny white sneakers always end up dirty in a few days. And when they talk about my weight, like the song "All About That Bass" says: "Every inch of me is perfect from the bottom to the top!"
Last year I had the highest grade point average in middle school and it is still sky-high. I have a scholarship to any college that I want. I plan to get a PhD and work for NASA. Thanks to the support of my family, a few good friends, and the Young Audiences artists who understand me like a parent would, I am going for my dreams. And while the summer program is over, what I learned from Ms. D, that "Everything is Everything," will stay with me forever. What that means to me is that if you want to be something and you work hard, you will most likely become that. So keep an eye out for me.