By now, Maryland students will have started their new school year. We know they have been missed terribly by their teachers and by their friends. And while they might not be reuniting in the ways that they had hoped, we know that they can still feel the love, the excitement, and support they would normally get in person. We know this because this summer, we were able to build and maintain the community and connections that students and families have come to expect from our programs—even though the circumstances were different.
Just as in years prior, students practiced their math and literacy skills each day with educators and professional teaching artists in our Virtual Summer Arts & Learning Academy (SALA). Besides the traditional benefits of summer learning, our students had the additional experience of getting adjusted to online learning in the fall. One parent said, "I really appreciated the fact that students were able to be in a virtual camp and prepare themselves for the upcoming virtual school year."
"I really appreciated the fact that students were able to be in a virtual camp and prepare themselves for the upcoming virtual school year."
And because they were learning through the arts, students were engaged, they had fun, and they were driven to learn and succeed. We saw puppet theatre performances and were treated to kitchen instrument concerts. We heard all about new passions ranging from embroidery to engineering. And we saw students and their families and caregivers having fun while learning and engaged in the arts together.
Teaching artist Marian McLaughlin's class made a collaborative crankie—a moving illustrated story—after reading the book "City Green". The crankie shows everyone's garden plots in their imaginary community garden.
We discovered that our Virtual SALA students RULE Zoom! At this year's program culmination, students presented collaborative class projects and Creative Challenges and we were absolutely blown away by their creativity and hard work. And it's not just the time and effort that was apparent in their presentations—you can feel their joy and pride, their camaraderie and excitement—even through the screen!
Students in this year's Virtual Summer Arts & Learning Academy worked with teaching artist Femi the Drifish and educator Mrs. Cassin to create "Our Changing World News".
We also had the honor of congratulating 19 incredible students on their completion of the Bloomberg Arts Internship, the college and career readiness program for rising high school seniors. Like our SALA students, the 2020 interns completed the entirety of the program virtually. All summer long, these students honed their writing skills, prepared applications for college, attended virtual workshops on financial literacy and college preparedness, and met over Zoom with professional artists working across a multitude of disciplines.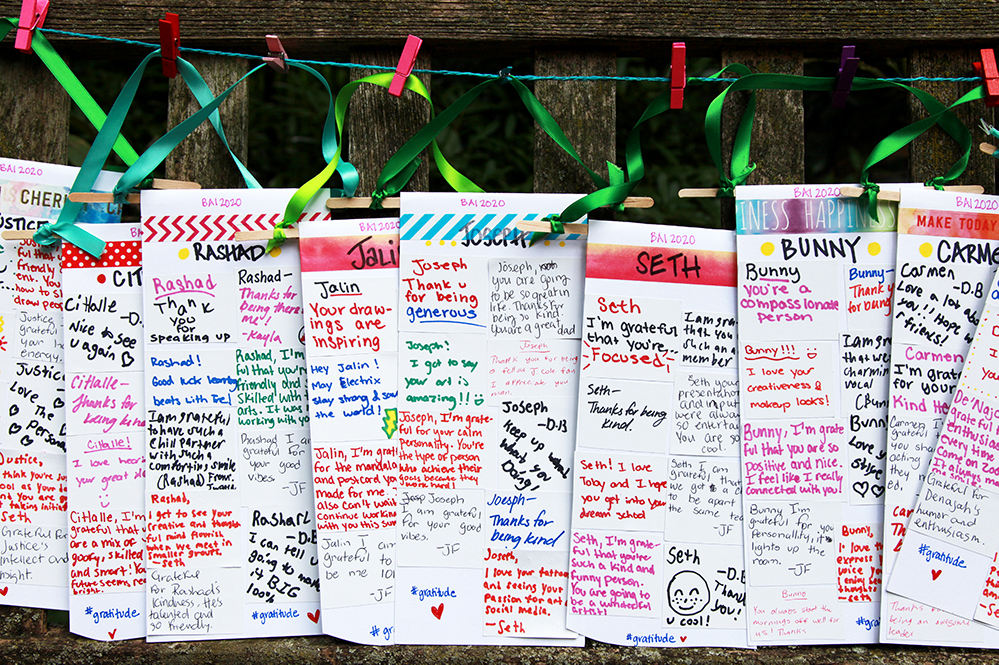 At their worksites, interns completed projects that required extensive research and the development of new skills. They engaged in lively and thoughtful discussion; they showed up and challenged themselves and inspired each other to aim high; and they cared for and supported one another daily.
This video, created by Gyasi Mitchell, BAI class of 2019, offers a glimpse into week four of our virtual Bloomberg Arts Internship.
We learned so much about reaching and inspiring students virtually and about connecting talented and committed teaching artists and educators with families in all new ways this summer. This was not the summer any of us expected when we started planning for it last year—in what now feels like a very different time. But summer is a magical season at Young Audiences, pandemic or not, and we are so thankful to be able to take this experience and all the lessons we learned and apply it to the new school year.
We are truly excited to now offer a diverse array or synchronous and asynchronous programing to help schools engage students this school year. We know that creating content that changes the pace of remote learning can be a daunting challenge for educators. Young Audiences' remote learning programs provide the tone and flow that makes learning interesting and fun. Our standards-based resources motivate students to stay engaged and provide busy educators with high-quality, fully customizable options for delivering content. Visit yamd.org/remote-learning to learn more about how our professional teaching artists bring excitement and joy into your virtual classrooms!
Young people especially have felt the brunt of disappointment this year. It's been hard for adults not to throw up our hands defeated by what felt like every important event and pivotal milestone of 2020 being cancelled. Imagine how that feeling must be amplified in teenagers. And it wasn't just the celebratory moments, the graduations, dances, concerts, performances, and year-end trips being cancelled. Important next steps were postponed and progress, halted.
Many students relying on the professional experience an internship provides have missed out on those opportunities as well. But not Bloomberg Arts interns. The Bloomberg Arts Internship (BAI) has always been special. Since 2017, the chance to work within arts and cultural organizations, to learn from and alongside arts and cultural professionals, and to be a valued voice within an organization has been extraordinary for rising high school seniors in Baltimore City. Couple that with mentorship, college prep, and practice with writing coaches, and you can understand what makes BAI such an invaluable opportunity for young people at the intersection between high school and college. It had to happen.
Each host city—Baltimore, Boston, New York City, and Philadelphia—stepped up to the challenge of reimagining and delivering an intense and multifaceted program involving multiple organizations and students from many different high schools in a virtual space this summer. If that doesn't tell you that the Bloomberg Arts Internship is something extraordinary, know this: 75% of our Baltimore program's college mentors are BAI 2017 graduates and our social media manager, Josh Ray, is a BAI 2018 graduate. To have so many alumni return full-circle to guide students, to make sure that they, too, have the opportunities, training, and insight needed to be successful in college and careers speaks volumes. We are so honored.
The 2020 Bloomberg Arts Internship Worksites:
Art with a Heart
Arts Education in Maryland Schools (AEMS)
Arts Every Day
Baltimore Jewelry Center
Baltimore Youth Arts
Creative Alliance
Dance & Bmore
DewMore Baltimore
Evergreen Museum and Library
Homewood Museum
Living Classrooms – Ascend through Music Program
Maryland Historical Society
Maryland Institute College of Art
Single Carrot Theatre
The Baltimore Museum of Art
By now, our 2020 cohort of Bloomberg Arts Interns have each settled into working with one of these 15 arts and cultural organizations in Baltimore–some who have welcomed interns since the program began in 2017, some brand new this year, all of them excited to work with students and make the most of their internship even in a virtual landscape. We cannot wait to hear and read about the projects they will imagine and develop this summer in their blog and through their Instagram page. Like most programs post-COVID-19, the Bloomberg Arts Internship looks a little different this year. But it feels right.
The Bloomberg Arts Internship is managed by Young Audiences through the support of Bloomberg Philanthropies. Learn more about the program here.
Written by Stacie Sanders Evans
President and CEO, Young Audiences / Arts for Learning
I love watching students memorize fractions by performing a dance routine or recall math facts through a song. Or marveling at a mural created by students to honor the important women and their contributions to science that they studied. I smile from ear to ear watching students in our Summer Arts & Learning Academy light up after making new connections using illustration, music, or poetry.
Every day across Maryland, I am reminded how arts-integrated educational experiences help students understand academic content. The joy and excitement that comes from not just seeing and hearing but by creating and doing, makes content interesting, relevant, and easier to understand.
Arts integration extends that joy and excitement beyond the classroom and into students' lives. The arts help them see the world differently through new experiences, expanding their perspectives while testing new approaches.
That's why this summer I was inspired to watch a group of rising high-school seniors grow and learn through arts opportunities outside of the school year. The Bloomberg Arts Internship Program just completed its inaugural summer in Baltimore, graduating 25 Baltimore City Public School students from the program.
The interns each completed six-week paid internships at 14 of the city's leading arts and cultural organizations, including:
Baltimore Center Stage
Baltimore Museum of Art
Baltimore Symphony Orchestra
Center for Innovation, Research and Creativity in the Arts (CIRCA) – UMBC
Dance & BMore
Everyman Theatre
Hippodrome Foundation, Inc.
Maryland Film Festival
Maryland Institute College of Art (MICA)
Maryland Public Television
Peabody Institute of The Johns Hopkins University
Port Discovery Children's Museum
The Reginald F. Lewis Museum of Maryland African American History & Culture
Sheridan Libraries and University Museums, Johns Hopkins University
Interns worked hands-on, three days a week at cultural organizations and participated in field trips and professional development on the other two. Young Audiences had the honor of managing the program, the rigorous application/selection process, and professional development along with our partner, the Greater Baltimore Cultural Alliance (GBCA).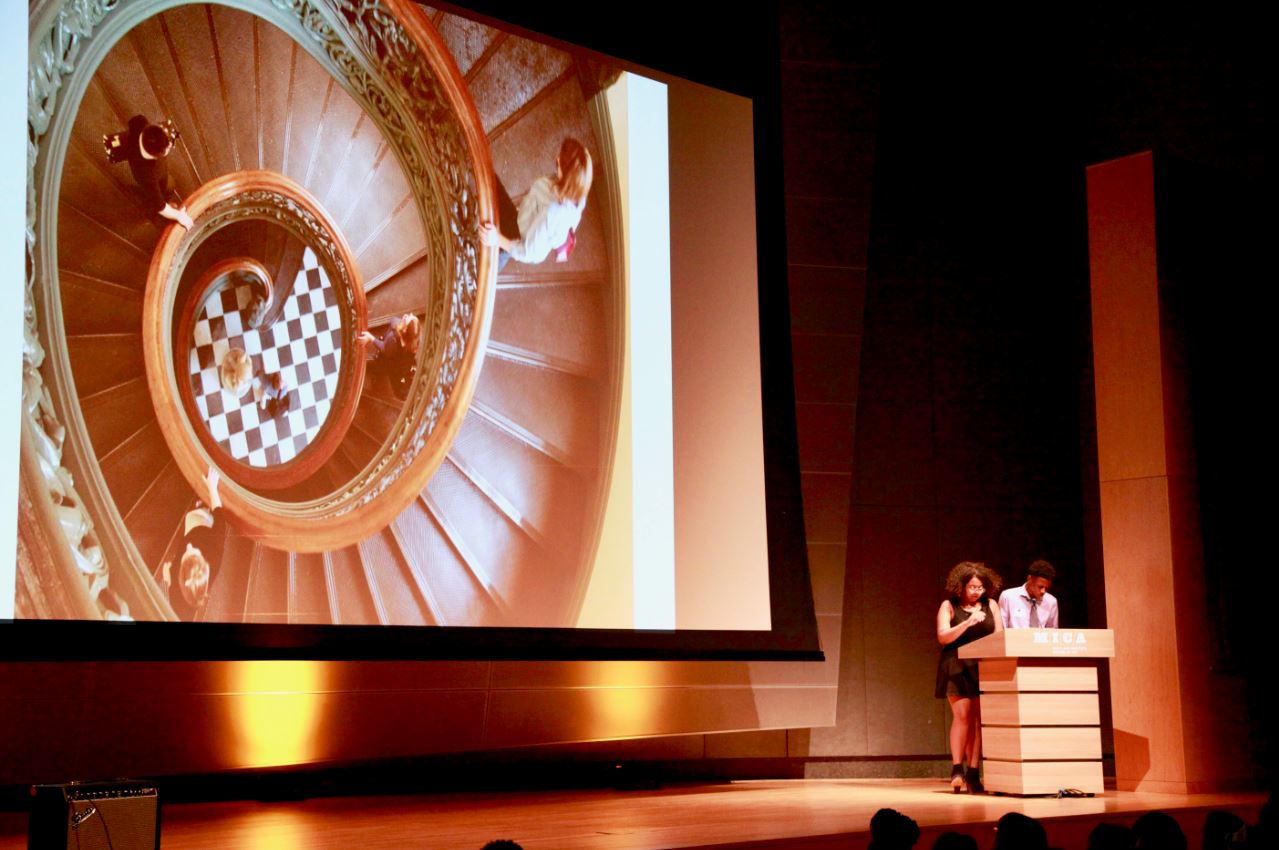 Excitement, pride, and curiosity filled the faces of 25 rising Baltimore City high school seniors earlier this month as they graduated from the program. The feeling was contagious. Parents, friends, teachers, and mentors looked on as interns told stories of their experiences, described projects and tasks they were assigned, and the impact it all had on their plans for the future. Some found passions they didn't know they had. Others refined interests and built skills that will help prepare them to reach goals already set. All of them built important connections and relationships in the arts and cultural community.
The Bloomberg Arts Internship program is a reminder of so many things we learn through our work: that education extends beyond the classroom, that learning can (and must) happen year round, not just between September and June, and that we need to create these non-traditional opportunities for students to grow academically and personally. The arts open minds and inspire passions that last lifetimes. These programs plant those seeds for our children.
Just as I see the powerful impact of arts integration activities in school settings, I saw it this summer throughout Baltimore, as Baltimore's Bloomberg Arts Interns discovered the world – and themselves- through their experience.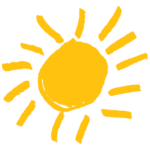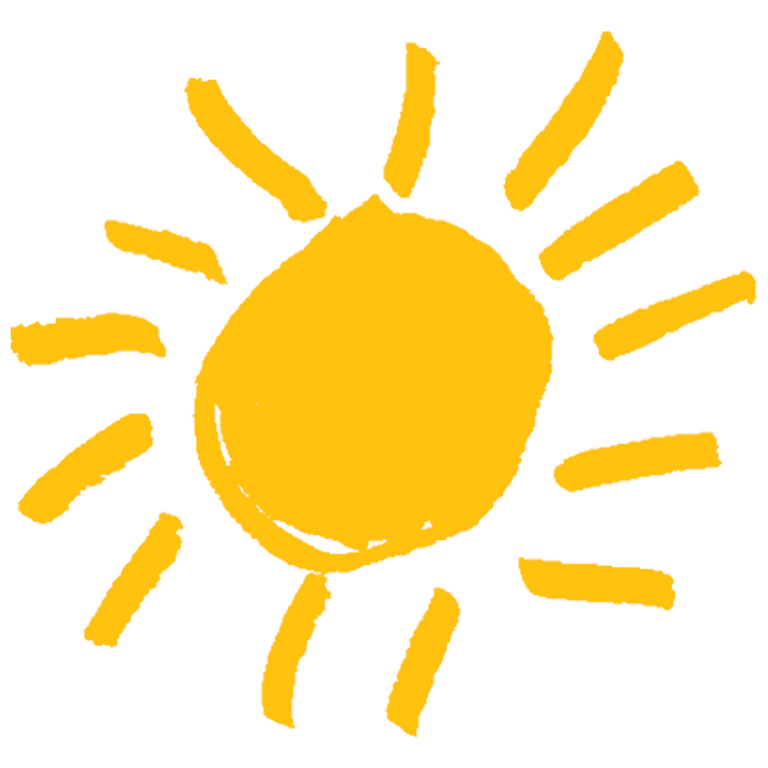 See more images from throughout the program on our Flickr page.